Campus Safety

A MOBILE PHONE APP PROVIDING PERSONALIZED SAFETY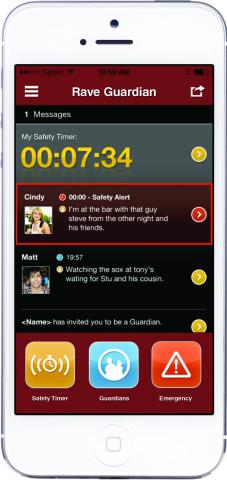 In an effort to increase safety for everyone on campus, Utica College is now offering students, faculty, and staff a mobile phone app with several features to promote safety on our campus. Using guardian, you can: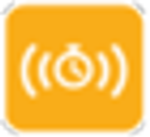 Set Safety Timers-

If you feel that you need extra security, for whatever reason; you can set up a safety timer. For example, if a student is going out with a new group of friends, he/she can set a safety timer lasting until they are expected to return home. Users will receive notifications from the app before the timer expires; reminding them to deactivate it once they are safe. If a user does not deactivate the safety timer, campus safety and personal guardians will be provided with the user's information to check in on the individual.


Appoint a personal guardian-
This individual can be a friend, roommate, family member, etc. The guardian will be notified if a safety timer expires and the user has not deactivated it. From this point the guardian can reach out to the individual to ensure all is well.



Create a Safety Profile-
Users can create a personal profile indicating important information that could be helpful for safety officials in an emergency. Medical conditions can be listed, residential information, and anything else the user wishes to include.


Send in tips-
Rave Guardian users can report crime, suspicious activity, and anything else they view as a safety issue through a tip line in the app. The two way communication allows for both text and pictures to be sent.


Utilize a "panic button" in emergency situations-
With just the push of a button, users can have immediate connection to a safety officer. The panic button also sends information to campus safety about the individual's location, using a GPS signal.


HOW TO SIGN UP:

To begin accessing all the benefits of this safety tool, simply go to your device's app store and download "Rave Guardian". You will then be able to select "Utica College", and the app will guide you through the simple steps to establish your login credentials and user profile.



FOR MORE INFORMATION:

Visit the Rave Guardian Website:


http://www.ravemobilesafety.com/rave-guardian/



Or contact:
Wayne Sullivan
Director Campus Safety
wasullivan@utica.edu
---
To Reach A Safety Officer
Campus Safety Officers are available 24 hours a day and may be reached at the following numbers:


On Campus:

3046
or
611
Off Campus & Cell Phones:

315-792-3046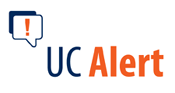 Get The (Text) Message.

UC Alert
helps keep you informed about safety concerns as they emerge.
Learn more →