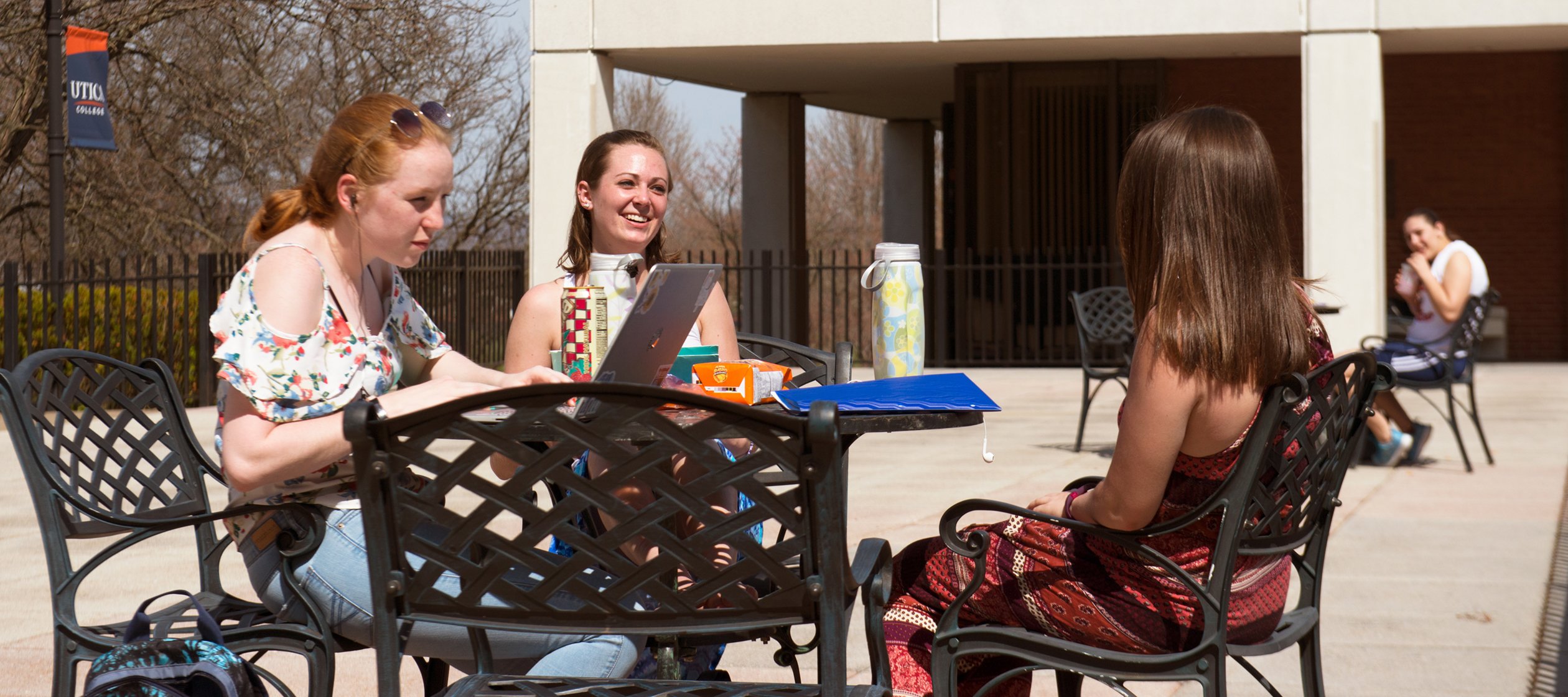 Graduate Assistants
Graduate Assistants
Graduate assistantships provide students with opportunities to engage in meaningful, career-related academic activities that support the College's commitment to offering experiential education.
Graduate assistantships also provide the College an opportunity to engage the creative and professional talent of exceptional graduate students in roles that will assist it in meeting its strategic and operational goals. For more information please see the Graduate Assistant Procedure
Tuition Remission:
A Graduate Assistant (GA) appointed during the Fall and Spring academic semesters will receive tuition remission of 25% to 50% reduction (refer to GA procedure). Tuition remission is a reduction in the tuition amount that the student will be charged. The tuition remission is only available during the Fall and Spring semesters. This benefit is not available for the Winter and/or Summer semesters. 
Prorated GA Benefits:
GA's may have their appointed benefits prorated for various reasons. Some of those reasons may include a late start to their appointment or a position ending before the contract end date. Benefits will be pro-rated based on the start date of the assignment. 
Prorated schedule:
Fall Semester only = If a student is employed for one semester only (December graduation or Spring clinicals), benefit is 1/2 of the reduction.  No proration applied if position is assumed shortly after the start of the semester and will run for the full academic year.
Spring Semester only = 1/2 of the reduction (12.5% for option A or 25% for option B)
Eligibility:
Positions are limited so candidates should apply as early as possible. Positions will be available on the application portal online once they are posted in early August. All standard processing procedures apply to this position.
Candidates must be a matriculated graduate student in good academic standing.
Newly appointed GA's must complete employment paperwork and are asked to visit the Office of Student Employment.
Graduate students who are on any form of Leave of Absence or who are enrolled in any form of Continuous Enrollment are not eligible for a graduate assistantship.
Deadlines:
Deadline for departments to apply to request a position: January 15
Deadline for a graduate student to apply for an open position: May apply for any open position until they are no longer available
Start of most GA assignments: Start of the academic year
Graduate Assistant Application    - (for Department Application)
Other Information
I would like to see logins and resources for:
For a general list of frequently used logins, you can also visit our logins page.