Utica University "Films on Thursday" Schedule Announced
Utica University "Films on Thursday" Schedule Announced
All films are shown at 7 p.m. in Macfarlane Auditorium in DePerno Hall.
Utica University has announced the fall schedule for its campus film series. This series, recently renamed "Films on Thursday," was created nearly 50 years ago and remains free and open to the general public. Jeff Miller, associate professor of communication and media, has curated and hosted the series for the past 22 years.
All films are shown at 7 p.m. in Macfarlane Auditorium in DePerno Hall. A campus map, parking information, and more are available by visiting utica.edu/film. 
The 2022 Fall schedule: 
September 1, 2022 - "You Won't Be Alone"
After accidentally killing a woman, a girl mysteriously finds that she has taken the shape of the dead woman and begins to experience life while in other people's bodies, in this supernatural horror thriller set in 19th century Macedonia.
September 8, 2022 - "Murina"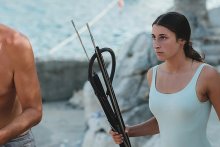 A stirring coming-of-age drama set on a remote island along Croatia's Adriatic coast in which 17-year-old girl Julija longs for independence from her heavy-handed father and passive mother but it unsure how to achieve it, until the arrival of the rich and mysterious Javier appears to offer a way out.  
September 15, 2022 (double feature) - "Peace Pipeline"
The Indigenous Pipeline Council – actually the Indigenous comedians and activists Crazyboy and Ybarra – unveil plans to construct a winding pipeline carrying tar sands crude oil directly through backyards, golf clubs, and cemeteries in the wealthy white suburbs of Duluth, Minnesota, in this pointed and often hilarious agit-prop satire.
September 15, 2022 (double feature) - "Beans"
A feisty 12-year-old must grow up fast to become the warrior she needs to be during the 1990 Indigenous uprising known as The Oka Crisis, a 78-day standoff in which Mohawk communities came together to fight a proposed golf course on their ancestral land.
September 22, 2022 - "Casablanca Beats"
A former rapper who takes a job teaching hip hop in a cultural center located in an underprivileged neighborhood of Casablanca challenges his students to overcome their differences in order to follow their passion and express themselves.
September 29, 2022 -"Down With the King"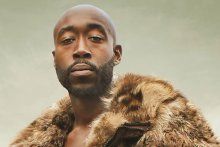 A famous rapper, disillusioned with the music industry and the pressures of being a celebrity, trades the city for a rural house in the Berkshires to focus on his next album only to discover contentment in the simplicity of life in a small farming community.
October 6, 2022 - "Balloon"
Drolkar and her husband already have three children when she discovers that she's pregnant again, violating China's strict family planning policies of the 1980s, in this poetic, gently comic family drama about sheep farmers, spirituality and condoms, and the human toll of far-off policy decisions.
October 13, 2022 -"Everything Everywhere All at Once"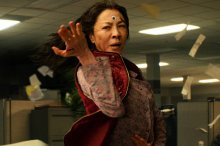 With the fate of reality in the balance, an exhausted Chinese American woman who can't seem to finish her taxes becomes the unlikely time-shifting hero channeling her newfound powers to fight bizarre and bewildering dangers across the multiverse in this colorful, kinetic, wildly ambitious, and almost metaphysical explosion of kung-fu sci-fi.
October 20, 2022 - "Saturday Fiction"
Set in in December 1941, this stylish and melancholic black and white spy-tale explores themes of truth and artifice as a celebrated Chinese actress returns to Japan-controlled Shanghai to perform in a play with an old flame, but who may be there for entirely different reasons.
by Joshua Ward '24, PR Intern
I would like to see logins and resources for:
For a general list of frequently used logins, you can also visit our logins page.