Utica University Eugene Paul Nassar Poetry Prize Winner Announced
Utica University Eugene Paul Nassar Poetry Prize Winner Announced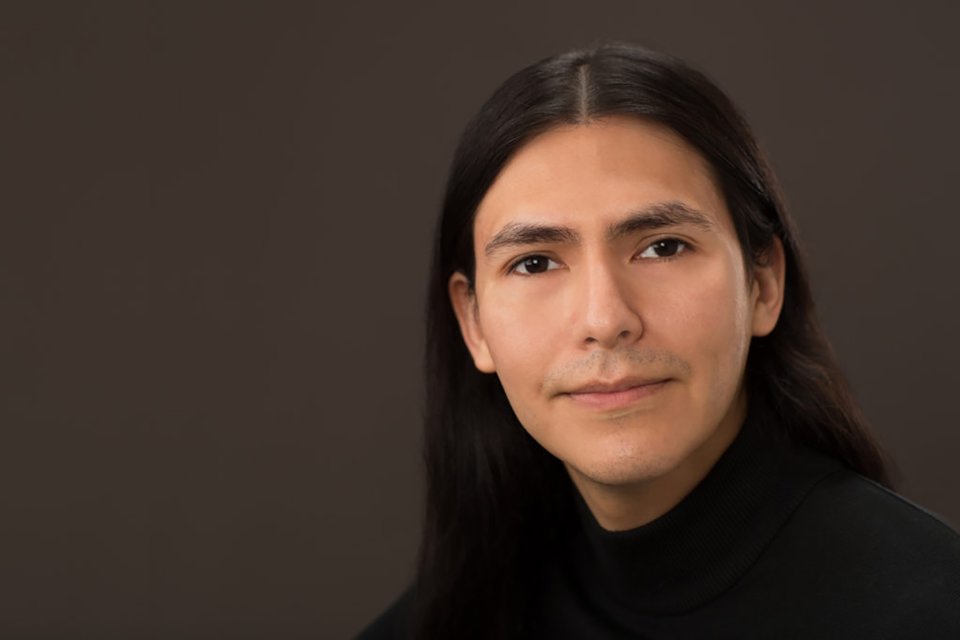 Benjamin Garcia, author of "Thrown in the Throat," Advocate for Immigration, Queer Life
Benjamin Garcia has been named the winner of this year's Eugene Paul Nassar Poetry Prize at Utica University, for his book "Thrown in the Throat."
"Thrown in the Throat" is a brash collection of poems that details the struggles of queer life during troubled and uncertain times. As the son of Mexican immigrants, Garcia also writes candidly of citizenship and family, detailing a childhood spent undocumented. Garcia delves into the harsh reality of surviving in a country with a love affair for anti-immigration cruelty, both in Spanish and English.
As a fierce mental health advocate, Garcia currently works as a sexual health and harm reduction educator throughout the Finger Lakes region, primarily in jails and drug treatment programs. He hopes to increase access to healthcare for both rural and marginalized communities.
Garcia is an outspoken advocate for both immigration and queer life. Through his poetry and writing, Garcia expresses these ideas openly and without fear. His vulnerability is conveyed through each piece and touches every reader in some way.
His work has recently appeared in The Missouri Review,American Poetry Review, Crazyhorse and New England Review, among others. Additionally, Garcia has been named 2017 Latinx Scholar at the Frost Place, the 2018 Canto Mundo Fellow at the Palm Beach Poetry Festival and a 2019 Lambda Literary fellow.
Garcia will be reading from his book on Thursday, April 21 at 7:30 p.m. in the Library Concourse at Utica University. The event is free and open to the public.
The Nassar Poetry Prize is awarded to one upstate New York poet for their published collection of works. The poems must be written in English and the book must be at least 48 pages long in order to qualify for the $2,000 prize. The winner will also do a reading at Utica College, as well as meet with students in a master class. All entries to the competition, if not selected, are donated to the Utica College Library and Utica Public Library.
This annual contest is held and named in memory of Eugene Paul Nassar, professor emeritus of English at Utica University, who passed away in 2017.
-Leah Easton '24, PR Intern
I would like to see logins and resources for:
For a general list of frequently used logins, you can also visit our logins page.