Utica College Awarded $1.18 Million Grant to Educate STEM Teachers for Rural School Districts
Utica College Awarded $1.18 Million Grant to Educate STEM Teachers for Rural School Districts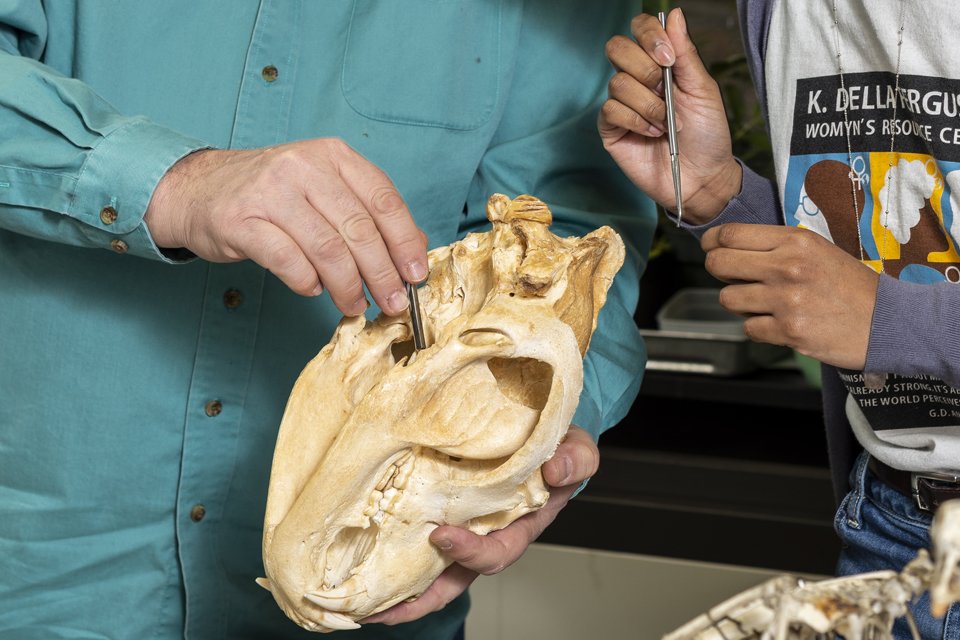 UC to Work in Concert with MVCC, Little Falls, Poland School Districts
Utica College has been awarded a five-year, $1.18 million grant from the National Science Foundation's Robert Noyce Teacher Scholarship program. The grant is to prepare pre-service STEM (Science, Technology, Engineering and Math) teachers to serve high-need, rural school districts through the participation in professional learning communities with in-service teachers and the development of inquiry-based investigations.
The project will provide scholarships for four cohorts of five students (20 total) during their junior and senior years. Each student will receive a scholarship of $17,500 per year. In exchange for the scholarship, students will be required to teach for two years in a high-needs school district.
Utica College will partner with Mohawk Valley Community College and the Little Falls and Poland Central School Districts. The goals include recruiting highly-qualified STEM students, and preparing them to instruct students from underserved populations. In addition, the grant will be used to place the graduating scholars into high-need school districts to fulfill their teaching requirement, and to advance STEM education through the development of original, student-created, inquiry-based laboratory investigations and mathematics lessons aligned to national learning standards.
"This is a tremendous opportunity for our local rural school districts and the partnership we have with them for teacher preparation.  All parties stand to benefit from this unique grant that capitalizes on our local expertise in the STEM fields as well as evidence-based teaching practices.  I anticipate that the greatest outcome will be experienced by the pupils in our local schools," said Patrice Hallock, dean of the school of health professions and education.
The project will consider undergraduate scholars who are pursuing degrees in biology, biochemistry/chemistry, mathematics, geology and physics in preparation for certification to teach in New York State. In addition to the scholarships, the scholars will be mentored by experienced STEM teachers. The project will focus on recruiting and retaining underrepresented, economically disadvantaged, and first-generation students to increase the diversity of STEM teachers in the region's high-need school districts.
"Utica College's Tuition Reset in 2015 has allowed more students to benefit from a highly personalized private college experience. This grant further allows students to have access to the high-quality UC campus experience that further reduces the debt burden. Since the reset, UC's average student debt has decreased by more than 30 percent," said Jeffery Gates, senior vice president for Student Life and Enrollment Management.
The National Science Foundation Robert Noyce Teacher Scholarship Program seeks to encourage talented STEM majors and professionals to become K-12 mathematics and science (including engineering and computer science) teachers. The program addresses the critical need for recruiting and preparing highly effective elementary and secondary science and mathematics teachers in high-need local educational agencies.
For more information, contact Kathleen Cullen, associate professor of education, kacullen@utica.edu.
I would like to see logins and resources for:
For a general list of frequently used logins, you can also visit our logins page.