Taking Care of Teachers
Taking Care of Teachers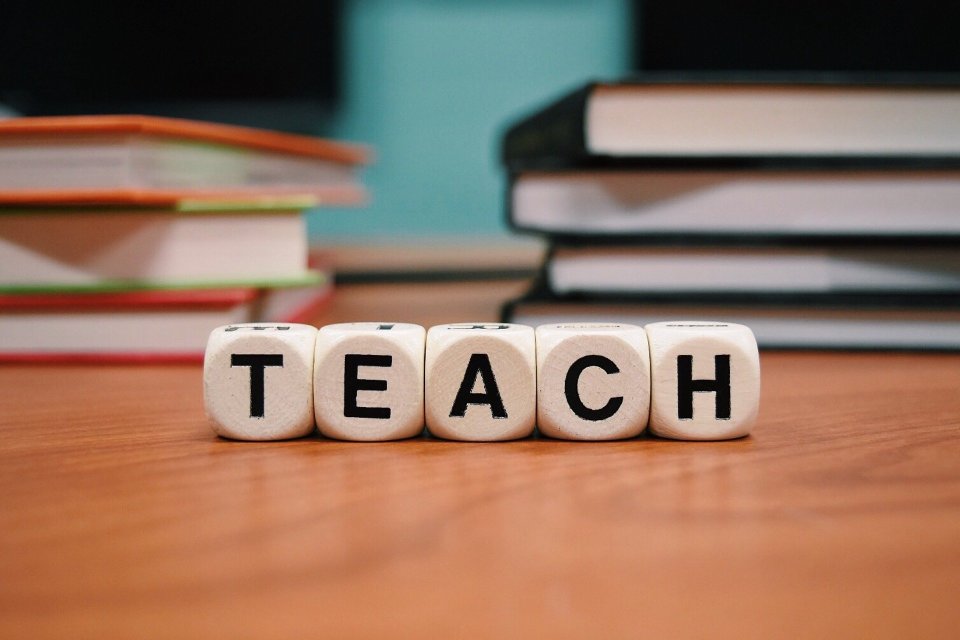 Shelley Bartolotti '91 is a reading specialist at Myles Elementary in New Hartford, New York. Like all teachers, she's been working remotely during the COVID-19 pandemic. Here, she shares advice for avoiding "teacher burnout" and coping with the pressure to "do it all."
Whoever would have thought this would be our way of teaching and learning right now?
This is a question I find myself asking my colleagues, and even my students, when we meet up over Zoom, FaceTime, texts, e-mails, and phone calls. We've all experienced educational "shifts," but this one was more like a "hard push" at the speed of lightning. These unprecedented times have left us adjusting to the "new normal," demanding every ounce of energy from us, whether that's keeping up with the news or the weird learning curve of doing a job remotely. Not to mention that looming uncertainty we are all grappling with.
For more than 25 years, I've worked as a reading specialist in New Hartford Central School District in New Hartford, New York. Like teachers across the nation, I went into "emergency-mode" when school closed in March. All I could think of was connecting with my students, my family, and my friends and making sure they were all right. I needed to let them know that this was only temporary just as much as they needed to hear it.
Equally, I needed my students to know that our connection would continue, just in a new way. Now, into my seventh week of online teaching, with constant check-ins on students, daily phone calls with parents, e-mails galore, and texts coming in one after the other, I can honestly say that I have felt an exhaustion and stress that is far beyond anything I have experienced before.
There is no doubt that most educators can completely relate to this unnerving way of life right now as they, quite frankly, are trying to do it all. The turbo button has been pressed, the engine of our body has roared into overdrive, and we have become superhuman. In order to prevent myself from going into complete burnout mode, I have come to grips with the fact that I, just like all of us, must give myself some daily self-love in order to prevail. I have come to savor my morning cup of coffee like it's a newfound gourmet specialty. Besides that essential cup of coffee, there are several other things that bring me pleasure and help me to de-stress that might offer all educators some relief.
Most educators can completely relate to this unnerving way of life right now as they, quite frankly, are trying to do it all.
The essence of self-care is mindful awareness—being intentionally present with seemingly mundane tasks and savoring small moments of peace and connection. It is so easy to be "on autopilot" and rush out of bed and into the busyness of the day. Practicing mindfulness helps you slow down and involves responding compassionately to yourself and others. So, in the morning, I take a few minutes to focus on the breath through mindful meditation and feel the ground under my feet one step at a time. I use the morning as an awakening of the senses and take time to notice.
I look out the window or even step outside and just spend a few minutes in awareness of the view. As I drink a glass of water, I visualize the water nourishing my body. I am intentional with tending to personal hygiene and "dressing for the occasion" (at least top half) as I am connecting with so many during the course of the day.
I try to remind myself of the beauty that is all around us in nature and go on as many nature walks as I possibly can. I have found that these quiet walks have helped me to know more about myself while also bringing me peace of mind. While practicing mindfulness in nature, I have come to appreciate the smallest things that I have discovered along my path.
Not a day goes by where I don't open a book and try to escape for a while. So often before this pandemic, I found myself longing to get to books that were specifically for my own pleasure. Life always seemed to get into the way of this pursuit. Now, I realize, is the time to delve into these books that seem to always be calling my name. I try to make a point of setting aside that "sacred time" to do, as we teachers say to the kids, "drop everything and read." Reading books truly takes us on an adventure when we have to stay where we are.
I believe I speak for others when I say that personal connection is one of the things we miss most right now. Make sure to reach out and connect with people who energize you. Each week, schedule phone calls or video calls online with people you enjoy and bring you laughter. Trust me when I say that my Zoom calls are not only work oriented! I have discovered that online happy hours with good friends can be quite therapeutic.
Humans are creatures of habit and routine yet right now our worlds have been rocked to the core. No doubt all the worry and fear has affected our sleeping patterns. Making an effort to get ourselves away from the social media magnets that pull us to them is vital to our mental health. Limiting our viewing time of the news and time on social media platforms could do us all good.
Trying as best as we can to get ourselves into bed at a time that allows for at least seven to eight hours of sleep is essential, especially with the spike in stress we are all experiencing.Taking time out to simply rest when needed is healthy and should be guilt-free.
Make time for your favorite things. Seriously, make a list. It is pretty amazing to tackle a list that you absolute love rather than your grocery list at the supermarket during quarantine. So indulge in a piece of chocolate here and there. Spend time playing board games, cards, or putting together puzzles with your family. Create your own garden in your backyard. Take time to watch the movies you have wanted to watch. Get exercise in any way you can—walk, run, lift weights in your home gym, join classes online with instructors you love. And don't forget yoga! If you haven't ever attempted, please get a mat and give it a try. Yoga has provided me so many benefits beyond the mat and has transformed my life. If you're a skeptic, just do a little research and you will soon learn that yoga has a wide array of benefits for mind, body, and spirit.
Even in this unimaginable circumstance, educators have stepped up, brushing aside their own concerns to put on brave faces for students and to continue their mission. Along the mission, we must not forget to give ourselves some guilt-free self-love.
Remember, it is important to put our own oxygen mask on first.
I would like to see logins and resources for:
For a general list of frequently used logins, you can also visit our logins page.