Shedding Light
Shedding Light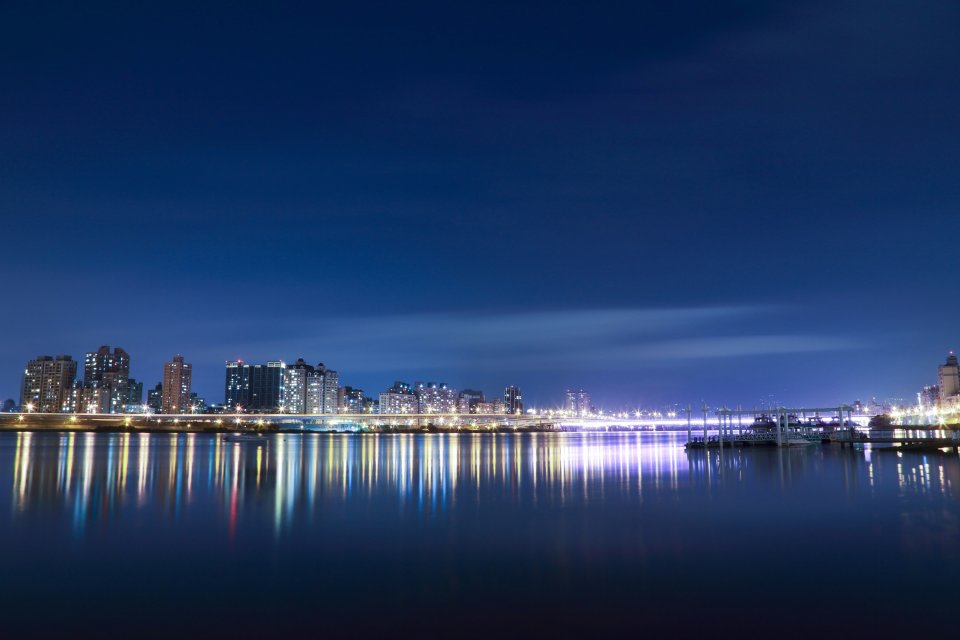 Driven by a highly collaborative program, light pollution research at UC is setting a shining example.
A couple of decades ago, light pollution was primarily a concern of astronomers and urban planners focused on quality-of-life issues.
Now it is the subject of front-line biomedical research, thanks in no small part to the important work being done by a collaborative group of faculty and students in UC's biology department.
Research currently underway in the laboratories of the Gordon Science Center may help to illuminate new pathways forward in medicine with implications for the future of cancer treatment, tissue regeneration, and other areas. Biologists at UC are working on fundamental questions relating to how light pollution - nighttime artificial lighting, in particular - affects the biology of living organisms. Their research is helping to provide the platform of basic science that will support the development of new solutions to some of the most intractable health challenges facing the world today.
The topic became a point of interest for Bryant Buchanan, associate professor of biology, back in the late 1980s and early 1990s, when he was working on his dissertation at the University of Louisiana - Lafayette.
"The major reason for being concerned about light pollution is that pretty much all animals and plants have evolved in a situation where there is day and there is night," says Buchanan. "Some of the master hormones that regulate things like reproduction and a variety of physiological processes are tuned into that photo period. And so our contention is, if that's the case, then modifications to that photo period - taking away the night part of the day/night cycle - will interfere with the normal functioning of the body, affecting a variety of physiological processes - hormones, reproduction, behavior, et cetera."
As a specialized field of study, light pollution research is quite young. Buchanan traces its beginnings to the early part of the current decade and the work of Travis Longcore, a researcher at UCLA (now at the University of Southern California). "Longcore started getting people to think about it as a common problem," he says. "That was in the early 2000s. In fact, the first conference on the effects of artificial night lighting on wildlife took place in 202."
"There has been decades of work on endangered sea turtles in places like Florida, where they come onto the beaches and lay eggs, and the little hatchlings are attracted to the lights of the city instead of the sea," explains Associate Professor of Biology Sharon Wise., a specialist in behavioral ecology and conservation biology. "But other than that and perhaps some insect work, I don't think light pollution was seen as a big ecological problem until that 2002 conference."
Wise says that much of the earlier work in this field dealt with how organisms are affected by continuous, bright light, 24 hours a day. "But what we didn't realize, and what we're just starting to find out, is that even small levels of light at night can influence behavior, the ability of the body to fight cancer, and things like this," she says. "We don't usually see daylight levels at night - it's usually something less than that. And that's what we're starting to see have an impact."
For his own part, Buchanan sums up their more recent findings in one word: "Surprising,"
"I don't think anybody who was working initially in the field would have anticipated the magnitude of the effects we're seeing," he says.
The Sleep Trigger
You can find one of the keys to light pollution research in the nutritional supplements section at your local supermarket, pharmacy, or health food store. It's also present in nearly every living organism known to science, including humans.
The hormone melatonin is a common physiological chemical occurring naturally in both animals and plants. In animals it acts as a kind of biological signal for the sleep cycle, triggered by alternating intervals of light and darkness. Because of this property and the biological processes associated with it, melatonin is at the center of much of the light pollution research being conducted at Utica College and elsewhere.
Buchanan credits the work of UC alumnus Dr. David Blask '65 as demonstrating most dramatically the degree to which light pollution research is having an impact in the medical world. Blask, who is head of cancer research at Tulane University, published a study with his colleagues in 2005 that looked at tumor growth under a broad range of different lighting conditions, from complete darkness to fairly bright light, including the dim glow of a clock radio, for instance.
"What Blask found was that tumors in animals exposed to very bright lights grew many times faster than those in animals exposed in darkness at night. The study also demonstrated clearly that a blood-borne material was inhibiting cancer growth in animals that are not exposed to light at night," says Buchanan. "To me that was an amazing experiment."
Based on other research, that blood-borne material appears to be melatonin. "Blask has actually worked directly with melatonin on cancer cells, and shown inhibition. So he's pretty much nailed that, in my mind," Buchanan says.
At UC, faculty and student researchers are working at a more fundamental scientific level, looking at effects of light exposure on a variety of organisms, including salamanders, snails, frogs, and crayfish. They are attempting to answer questions never previously addressed by science about light pollution's implications at the individual level - questions that must be answered before its effects can begin to be understood at the community/population level.
"That's where we're really interested in going," says Buchanan. "We just can't get there until we answer these more fundamental questions."
Opportunities and Obstacles
If and when UC's biologists realize that goal, it will have been by virtue of cooperative effort. The range of subdisciplines represented within the biology department offer many opportunities for collaboration.
"We each have some expertise, and we feed on each other's knowledge," says Buchanan. "[Associate Professor of Biology] Terri Provost does endocrinology. [Associate Professor of Biology] Tom McCarthy studies invertebrates. Sharon and I do the vertebrate stuff; I do vision and Sharon does behavior. We all have our own niches. And together we make a really strong research program."
Buchanan and Wise are working with students along several different lines of research involving red-backed salamanders. One area of study is looking at behavioral responses to artificial night lighting. "We've been looking at the activity of salamanders as they emerge from underneath artificial cover objects in our test chambers to forage for food. We're finding that they come out later and later as light levels become brighter," says Wise.
Another series of salamander studies is looking at how nighttime lighting affects tail regeneration. Wise explains that when salamanders lose their tails, they completely regenerate them. "We're looking at the effect different light levels can have on this kind of physiology, on energy allocated towards growing new tissue and healing wounds. in fact, we're hoping we can apply it to wound healing," Wise says.
One of the students who took a leading role in the salamander studies is Laura Alsheimer '09, a recent graduate who is now attending graduate school at SUNY Fredonia. Alsheimer's work on a tail regeneration project demonstrates some of the technical obstacles researchers face at the Gordon Science Center, where the facilities are showing their age.
"Our test chambers are kept under lab tables," says Alsheimer. "They're covered with several layers of black plastic to block light from one chamber to the next, and you've got to life up one layer of plastic, lift up another, then crawl underneath to get it. It would be so much easier if they were up higher, and if they had solid walls. As it is now, we have to use duct tape to hold them together."
Occasionally, the limitations require scrapping an experiment and starting from scratch.
"The most frustrating part was during the construction (of neighboring Romano Hall), because of the electrical supply to the room. The lights were going on and off. Because you want to limit your contact with the salamanders, we would only be in two days a week to water and feed. So you'd come in and everything would be off and you'd be like, oh no, how long have the lights been off? Has it been two days, two hours? If it's a one month experiment, the whole thing has to start over,"Alsheimer says, laughing.
"Twenty, Thirty Years"
These limitations notwithstanding, Wise says that the next stage of this research will be looking at digit regeneration - toes, to be exact - as well as developmental stages in salamanders and how each is affected by various light levels.
She and Buchanan will also be working with McCarthy on studying the behavior of aquatic snails. Because these snails live all over North America and can be raised from egg to adult in a small cup, McCarthy says, they are very well adapted to the kinds of experiments being done at UC, which involve relatively confined spaces.
"We can do all kinds of different things in terms of looking at their growth rates, how that differs between the different light exposures, when they mature, when they lay eggs, how many eggs they're laying, what kinds of packets - really big egg packets with lots of eggs, or lots of little packets - all of those different variables," he says.
While McCarthy, a behavioral ecologist, is primarily interested in studying mating strategies and predator-prey interactions among invertebrates, a good deal of the light pollution work on snails has concentrated on development and reproduction. Results thus far have shown wide variations in estrogen and testosterone levels associated with different light levels as well as very different reproduction and growth rates.
"Whether that's tied to melatonin or not is an open question," says McCarthy. "Are the hormones different because they're reproducing differently, or are they reproducing differently because the hormones are different? So we need to figure out that aspect." He shrugs, then adds dryly, "And that could take 20, 30 years."
Wise laughs at McCarhty's grimly realistic comment. "That's the whole thing," she says. "You do one experiment like this and you get all these different questions that lead you into 20 years worth of work. That's the way it goes."
A Collaborative Institute
Wise's vision, shared by her colleagues, to move the research process forward is one of a light pollution institute housed at Utica College. "We have more people working on light pollution at this school than any other school," she says. "In fact we probably have more people working on behavior than many, many other schools many times our size. We have a lot of behavioral ecologists here, so it makes for interesting collaborations."
One such collaboration being discussed is what Wise describes as a "cattle tank" study.
"You take these cattle tanks and you can set up a mesocosm - a sort of mini pond," she explains. "We would actually monitor these at different light levels, and that would involve Tom with the invertebrates and (Professor) Dave Moore to look at the algal and plankton growth. We would have a predator species, like a newt, and prey species like tadpoles or some invertebrates. Terri would look at the melatonin levels in these different organisms at the end of this experiment. So we could actually involve a huge number of faculty and of course students on top of that - a big, collaborative kind of project."
Whatever shape future research projects may take, faculty and students at UC will continue to contribute to the light pollution knowledge base in the years ahead. Their data are discussed at national and international conferences, published in major scientific journals, and have even found their way into popular publications such as Germany's Der Spiegel.
Greater public awareness of the dangers of light pollution can only be a good thing, according to Buchanan. From the standpoint of health, energy conservation, quality of life, and even crime prevention, night time lighting can result in significant waste and substantial harm.
When asked what individuals can do to protect themselves, Buchanan shares a few simple steps.
"Sleep with the lights off. Don't let your kids sleep with night lights. If you have a green L.E.D. clock radio, go out and get a red one, or throw a sock or towel over it. Don't sleep with the TV on. If you've got a bright light outside, use dark shades," he says.
Learn more about light pollution at darksky.org
I would like to see logins and resources for:
For a general list of frequently used logins, you can also visit our logins page.