Music and critical conversation kick-off Black History Month
Music and critical conversation kick-off Black History Month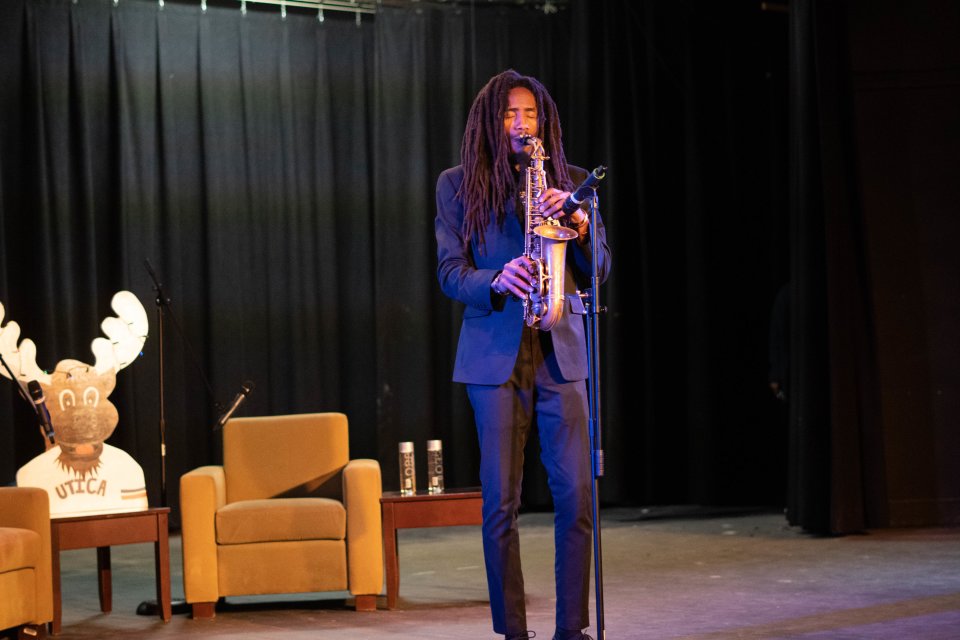 It was a night of music and captivating dialogue to kick off Black History Month, brought to you by Utica University's Division of Diversity, Equity, and Inclusion.
Utica University's Chief Diversity Officer, Dr. Anthony Baird, facilitated a conversation with Dr. Frederick Engram, Jr. - a Utica local and an alum of the University's Young Scholars Liberty Partnership program. He now serves as an assistant professor in the Center for Integrative Studies in Social Science at Michigan State University, with his writings appearing in publications such as Blavity, Diverse Issues in Higher Education, and Forbes.
The talk opened with a musical performance by saxophonist Craig Beacham, who has performed in the Super Bowl halftime show with Prince Rogers Nelson (professionally known as Prince) and was a part of the presidential inaugural parade for Barack Obama. He performs nationally and internationally to a wide array of audiences and loves how the "universal language" of music speaks to everyone.
I would like to see logins and resources for:
For a general list of frequently used logins, you can also visit our logins page.