Global Perspective: Professor Helmut Echtermann
Global Perspective: Professor Helmut Echtermann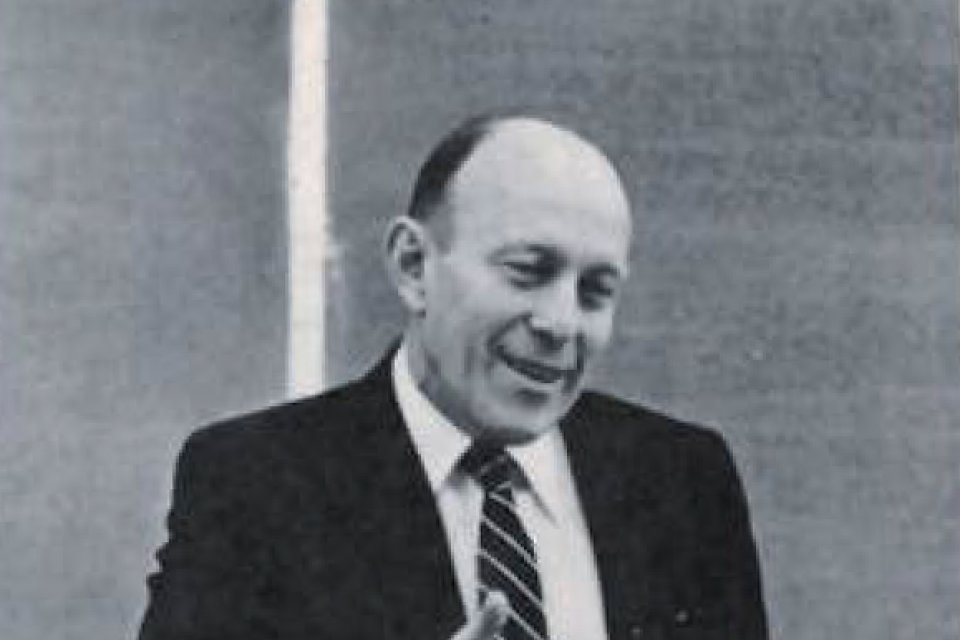 Utica alumni reflect on the professors who made a lasting impact.
Professor Helmut Echtermann, my business professor, made a life-changing impact on me.
Professor Echtermann had held top management and executive positions in major corporations in the U.S.. He used his practical and real-life business experience to lead his students through scenarios that were current and relevant. He taught us to think globally, making sure we were sensitive to local needs. "Think global, act local."
He was a native of Germany who came here for schooling in 1951. He also returned the favor by bringing numerous Germans to study at Utica. It was refreshing to have other perspectives on world events. His questioning nature challenged us to show how we all look at things differently, yet we are all the same in how we respond to marketing. He really showcased advertising, marketing, and satisfying needs and wants with real-life case studies. He even took students abroad for winter sessions. I was lucky enough to travel to Germany to visit some international companies and meet with management there. We visited four countries on that trip, and it will be forever etched in my mind. Professor Echtermann taught more than classes—he taught us how individual customs and etiquette are important. He made us think on our feet, negotiate, and conduct business internationally.
I will forever remember his famous catchphrase: "That's Echtermann with two Ns, and don't forget the second N."
- Tom Cole '92; Oneida, NY
I would like to see logins and resources for:
For a general list of frequently used logins, you can also visit our logins page.