Essential Care
Essential Care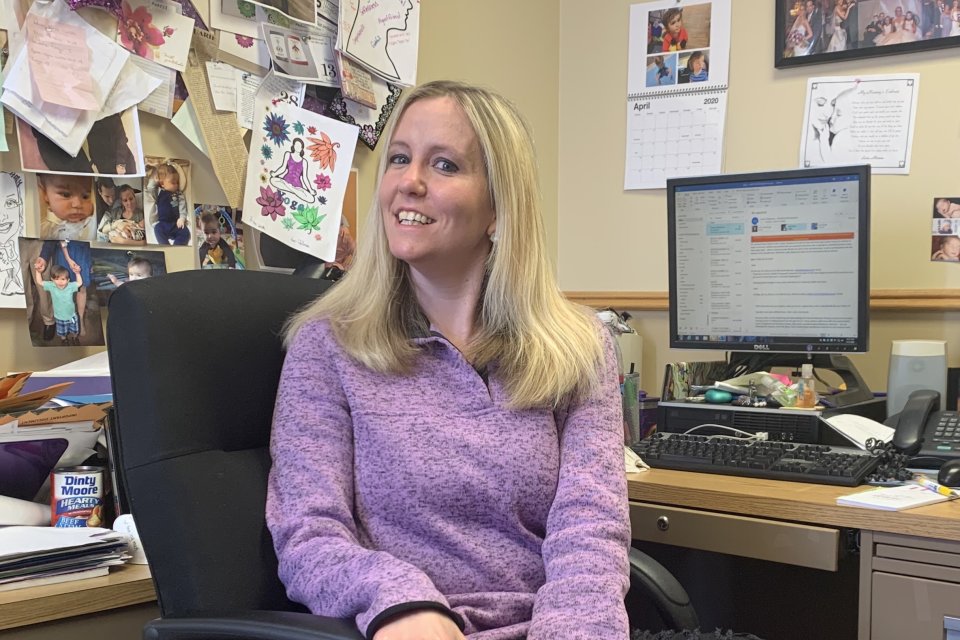 Beyond the physical toll of the COVID-19 crisis, the emotional effects can be devastating to those who already struggle with mental health issues. How Recreational Therapist Loretta Plescia '06 is helping young people cope. 
During the COVID-19 pandemic, recreational therapists are among the many essential workers helping those who struggle with mental health issues like anxiety and depression. 
Loretta Plescia '06, a graduate of UC's therapeutic recreation program, works with children and adolescents as a recreational therapist at Pinefield Children and Youth Services, part of Mohawk Valley Psychiatric Center in Utica. 
She talked to Utica about how the COVID-19 pandemic has impacted her life and work, and why taking care of all our mental health is more important than ever.  
UTICA MAGAZINE: Tell us about what you do as a recreational therapist. What was a typical day like pre-COVID-19?
LORETTA PLESCIA: My day usually consists of planning and implementing Dialectal Behavioral Therapy (DBT) Groups and Recreation Therapy groups to children/youth from the ages of 5-17. These children suffer from different mental health issues including anxiety, depression, suicidal thoughts/ideation or attempts. I also do individual DBT sessions. Other job duties I have include doing rehabilitation assessments and progress notes.
My goal every day is to make them believe that life is worth living even in the toughest times.
UM: How has your work changed amid the COVID-19 pandemic?
LP: Programming has changed based on the CDC recommendations, especially with social distancing. It has changed what interventions and materials that we use for the health safety of both the patients and staff. The work itself is a little more challenging. Many of those we treat are already anxious and depressed because of their own life stressors, and they now have to worry about the unknown of this pandemic on top of it. Also, with social distancing we are having smaller groups of both staff and kids, so instead of all sitting together at a table, we are spaced out. It seems to be a little less personal.
UM: You're one of many whose work is deemed essential amid this crisis. Why do you feel the work you do is essential in not just times like these, but all the time?
LP: As a recreational therapist, I work with the whole person. We treat all the domains—physical, cognitive, emotional, social and spiritual. I offer interventions that help the person be successful while teaching leisure and coping skills. Here at MVPC, working with young people who struggle with mental health issues, I teach them skills they can use while here in the hospital and when they are out in the community. My goal every day is to make them believe that life is worth living even in the toughest times. One thing I am always trying to teach them to be mindful, and I think that this is very important for all of us to do in these times.
I would like to see logins and resources for:
For a general list of frequently used logins, you can also visit our logins page.