ABSN program the perfect match for a self-starter like Evelyn Taylor '21
ABSN program the perfect match for a self-starter like Evelyn Taylor '21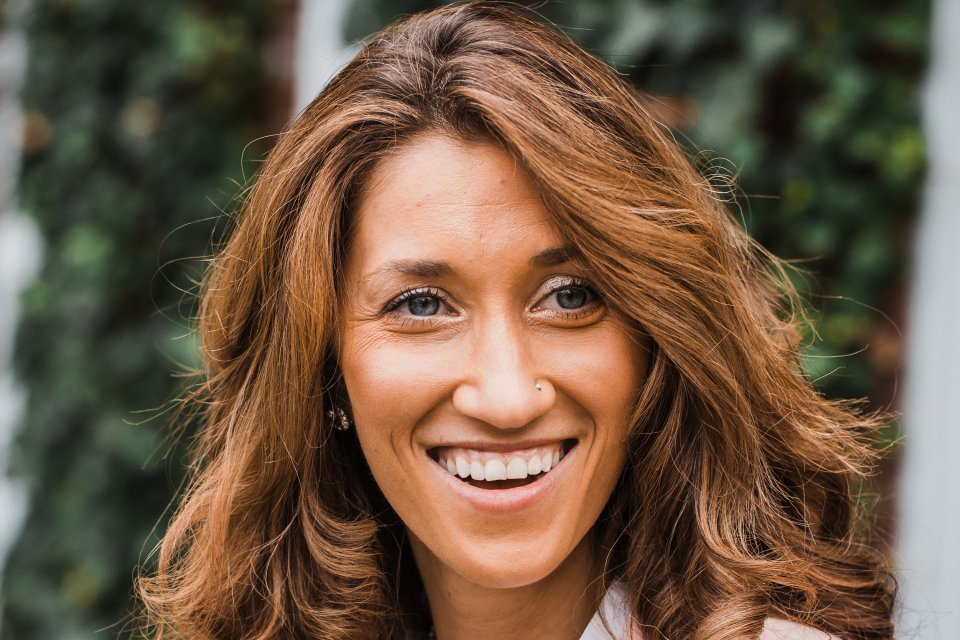 "At Utica, getting check-in phone calls from the success coach and having instructors who know me on a personal level, who truly care about my well-being outside of the classroom, has been wonderful."
It's been said that it's always darkest before the dawn - the light of a new day allowing the past to be put behind us as we restart, realign, and start forth on a new beginning.
For Evelyn Taylor '21, it was the inspiration to want to give back to the world in a big way - a noble goal that led her into the field of healthcare where she felt she would be best positioned to make a difference.
"I went through a period of darkness in my life which ultimately took from others around me, so in a way, becoming a servant of the community is a way to make up for that. I now see life as a most precious gift, and I chose to celebrate that gift by helping to bring new life safely into the world."
She decided to put the experiences and knowledge she gained as a yoga teacher to use in a new way - providing emotional, physical, and all-around support to expectant parents as a doula.
"Childbirth has always been something of interest to me. I come from a very large family, and growing up, there were always babies and pregnant people around. After I became a yoga teacher, learned breathing and meditation techniques, and became familiar with body mechanics, I realized that I had several assets that would be useful for aiding in childbirth. I began researching the process and what birth actually looks like in the United States today. I was shocked by what I was finding, and realized that I wanted to help and educate families regarding the childbirth process."
For Evelyn, becoming a doula was just the first step.
"When I began to assist pregnant people through the birthing process, I knew instantly that I wanted to become a midwife. I have thoroughly enjoyed the learning process and look forward to being one step closer to my career goals by having obtained my BSN through UC."
Drawn to the ABSN program at Utica College because of its flexibility and the bulk of the course offerings online, Evelyn felt her self-motivating nature was the perfect match for this type of learning style.
"I also appreciated the fast timeline, as getting my BSN was a step toward a greater goal of becoming a Certified Nurse Midwife. A great perk was the prep course option to ensure my placement into the program and to prepare me for the ABSN program. The program at UC was perfect for my personal needs."
She found the interactions from her instructors and the success coaches to be refreshing from past college experiences where she says she felt more like a number than a person. That changed, she says, when she found herself at Utica College.
"At Utica, getting check-in phone calls from the success coach and having instructors who know me on a personal level, who truly care about my well-being outside of the classroom, has been wonderful. I appreciate the personalization of each interaction and will always recommend Utica highly."
While her work ethic and dedication to the program would have served her well no matter where it was located, Evelyn does say that the program's location in Florida has made it easier to find experiential learning opportunities in the nursing field.
"It was nice to be centrally located in Tampa with clinical sites and the school being easily accessible."
Of the numerous highlights of the program, one of the most prominent for Evelyn has been her involvement with the Utica College Student Nursing Association (UCSNA), promoting professionalism, leadership, and interaction between students and the surrounding community.
"The friendships forged through the UCSNA will be life-lasting, and I appreciate the camaraderie that came with being a part of this amazing student-led organization."
Following her completion of the Utica College ABSN program, Evelyn heads to Georgetown University's Certified Nurse Midwifery/Women's Health Nurse Practitioner Program, as well as working as a nurse while she pursues her graduate studies.
"I am so very excited for the next steps in my future. I look forward to pursuing research in the future on addiction awareness and trauma-informed care to change the face of how pregnant people who are addicted to substances are treated when they are seeking healthcare."
With a drive and determination to forge the future she wants for herself helping others, there's no doubt of Evelyn's success, something she says has been aided greatly thanks to the ABSN program at Utica College.
"Attaining a BSN is a major steppingstone toward reaching my goals, and every single class, instructor, and clinical experience through UC has greatly influenced my future in nursing. The resources are there. The staff is there. It is ultimately up to the student to use the resources at hand and to put the necessary time into the program to succeed. I feel that anyone can succeed at Utica with the right amount of dedication and motivation. I feel very prepared to take the NCLEX and to enter the field of nursing. UC works to launch bright futures in nursing, and that is very apparent with the level of education that is provided."
I would like to see logins and resources for:
For a general list of frequently used logins, you can also visit our logins page.