How Terrorism and Cancer Changed a Student's Life
How Terrorism and Cancer Changed a Student's Life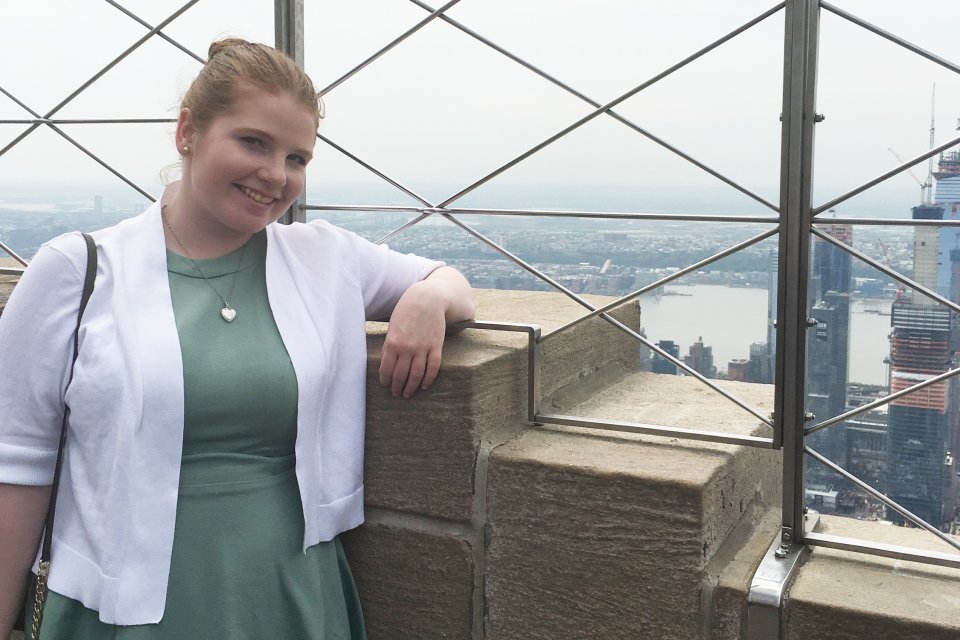 Cancer - and terrorism - touched her life. So much, in fact, that it guided her career path and helped her find her passion.
Casey Hourican grew up on Staten Island. Her father, Eugene, was a traffic management supervisor in New York City, working in concert with NYPD. Because of this, he worked for weeks on end in the rescue, recovery and clean up following 9-11. In June 2011 he was diagnosed with Stage 4 lung cancer, and it took his life the following June.
Casey decided soon after that she wanted to work in counter terrorism, and she found the program she needed in Utica College's criminal justice program.
She also found ways to combat the deadly disease that claimed her dad.
In addition to her studies, Casey is now president of UC's Colleges Against Cancer (CAC), and is working on the 5th annual Relay for Life on Saturday, April 13, 2019 in the Todd and Jen Hutton Sports and Recreation Center (The Dome).
Nearly two dozen teams representing 200 people stay up all night, walking around the track at the Dome, raising awareness and funds to fight cancer. The 2019 Relay for Life theme sees teams bring classic games to life, from Monopoly, to Oregan Trail, and even contemporary classics such as Cards Against Humanity. Entertainment throughout the night to help keep participants awake is provided by Dolce, The Dovetones, the Utica College Choir, as well as performances by the Utica College Dance Company, poetry and dance by Jasmine Millner, and much more, including speeches from those who have beat cancer, and a remembrance of those who have passed and support of those still fighting their battle.
I would like to see logins and resources for:
For a general list of frequently used logins, you can also visit our logins page.