About This Program
You know how life-changing knowledge can be. You thrive when you're sharing information and ideas with others. You want a career that gives you the power to influence the future. Education may be the program for you.
Department
Why Utica University
The undergraduate education program at Utica University enables students to develop critical, high-level teaching skills in preparation for attaining New York State Certification and embarking on a fulfilling career as an educator in any of a number of different disciplinary areas.  Supported by an exceptional faculty of seasoned professional teachers and administrators, Utica's education program is offered in combination with your academic major.
Utica University's Educator Preparation Program has earned nationalaccreditation from The Association for Advancing Quality in Educator Preparation (AAQEP) for all undergraduate and graduate programs. This honor comes with a full seven-year accreditation following extensive review by the AAQEP Commission.
Contact Information
(315) 792-3006
General Information
Utica Excellence, Utica Value
Education at Utica
Career Opportunities
Graduates of Utica University Education programs are well-equipped for a variety of careers, including, but not limited to, employment at:
Public Schools
Private Schools
Tutoring Centers
Refugee Centers
Health and Human Services
Real-World Experience
Courses include observation and work in the public schools as well as regular course work.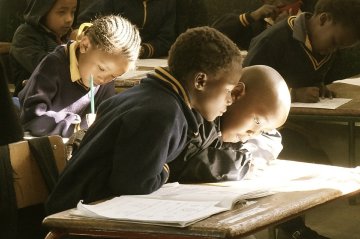 Choices
Utica University offers 13 different program options within its Educator Preparation programs to help find the best fit for you and your plans.
Opportunity
Student teaching opportunities are available at 35 area schools, providing hands-on experience in the classroom.
What You'll Learn
Utica University's education programs feature a strong focus on methodology and practical application, with opportunities for student-teaching and other real-world experiences. Courses include observation and work in the public schools as well as regular course work. The practical application of the theory and principles of teaching and learning culminates in an assignment to area schools for student teaching in the senior year. It is necessary for students to make plans to set aside one of the semesters of the senior year to devote entirely to student teaching.
Program options include:
Opportunities for dual certification in:
A Degree That Works
The education program prepares you for a range of fulfilling career options as an educator, as well as graduate study in education. Utica University also offers master's degree and CAS programs in education. Utica education program alumni have distinguished themselves as educators and administrators in school districts throughout New York State and across the country.
Education at Utica University