Student Activities
Traveling and Conferences
How to Apply for Funding
When inquiring about traveling for an educational purpose please contact:


Scott Nonemaker
Executive Director of Student Living and College Engagement
scnonema@utica.edu
X3285
205 Strebel Student Center
(Student travel, conference funding, paperwork, etc.)
Students must complete the Travel Fund Request Form
Criteria for approval of Student Travel Funds will be determined by the Finance Committee of Student Government Association. Criteria will remain in effect until such time as either the SGA, the Finance Committee of SGA, or the Faculty Resource Committee perceive a need to revise them.
Individuals requesting funding must be enrolled as full-time students at Utica College.
Students requesting funding must submit a request form to which is attached a written request outlining how the travel will benefit their academic development.
Each request must be accompanied by a recommendation from a faculty or staff member.
While attendance at a professional conference or event may be funded, priority will be given to those students who are presenting papers/posters, serving on a panel, or serving as an officer at a professional conference.
Students may be funded either through the Student Travel Fund or through their club's request to the Student Government Association Finance Committee, but may not be funded out of both sources.
Students funded from the Student Travel Fund are encouraged to make a presentation to a class or student group on campus, sharing what they learned from the experience.
The maximum amount to be awarded to students who are presenting at a professional event (presenting a paper or poster, taking part as a student officer, etc.) is $700 or 80% of your expenses, whichever is less, and may be lower depending upon availability of funds. The maximum amount to be awarded to students who are attending a professional event will be $300 or 50% of your expenses, whichever is less, and may be lower or denied, depending upon availability of funds.

After Approved Travel


After travel,
all receipts
and a
completed,
signed
Travel Expense Voucher
need to be turned in to 205 Strebel Student Center. See contact information above.
---
OFFICE OF STUDENT LIVING AND COLLEGE ENGAGEMENT
SafeZone Program:
The Gay Alliance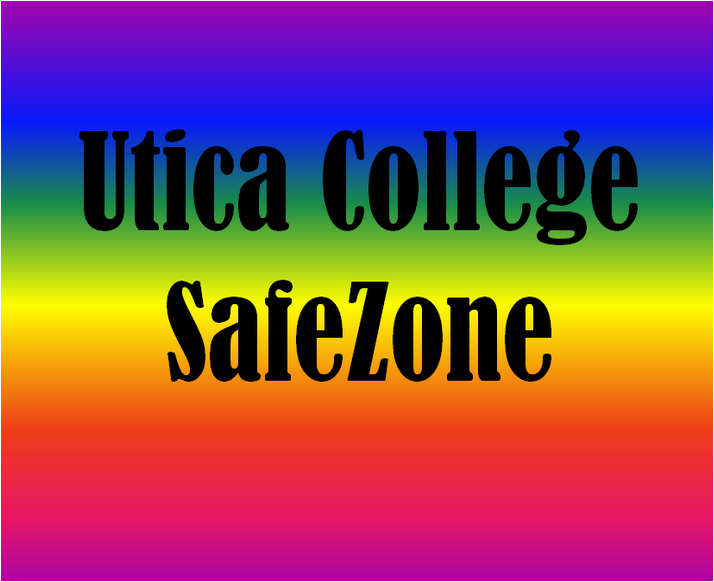 Adapted from www.GayAlliance.org
The SafeZone program was created to develop, enhance and maintain environments in workplaces, schools and other social settings that are culturally competent and supportive to LGBTQ (lesbian, gay, bisexual, transgender and queer/questioning) individuals, as well as straight, cisgender people who care about diversity, equality and inclusion.

What is a SafeZone?
A safe zone or a safe space is a place where all people feel welcome and safe. It may be a room, a car, or an entire college campus. The Gay Alliance SafeZone program aims to increase the awareness, knowledge, and skills for individuals and address the challenges that exist when one wants to advocate for their LGBTQ peers, family members, friends and co-workers. Creating safe zones or safe spaces is a proactive step that schools, agencies and corporations can take to create welcoming, inclusive spaces so that all people are empowered to reach their full potential.

Sponsored by the Diversity Committee
Contact Dean of Diversity and Student Development Alane Varga at avarga
@utica.edu
for more information or how to become SafeZone Certified