UC Hosts Celebration of Education
UC Hosts Celebration of Education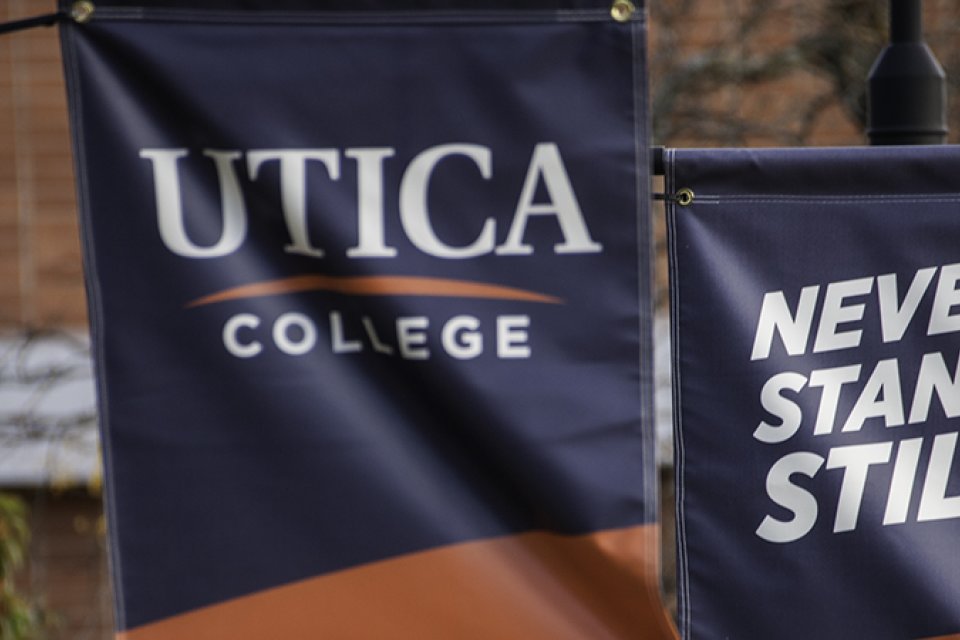 Senator Joe Griffo to Give Keynote
Utica College will host an "Education Celebration" event on Wednesday, April 18. New York State Senator Joe Griffo will be the keynote speaker.
 
Senator Griffo has been a champion for higher education, sponsoring legislation boosting aid for private colleges who recently lowered their tuition to make higher education affordable for all students. He, along with Rep. Anthony Brindisi, worked tirelessly to restore Bundy Aid and funding for Higher Education Opportunity Programs (HEOP). Senator Griffo also sponsored legislation to direct state funds for financial aid for Utica College students.

Sentor Griffo currently serves as chairman of the Senate Energy and Telecommunications Committee, which oversees the development of legislation and policies, related to the energy and communications sectors.

The event is an end-of-the-year celebration recognizing the hard work of UC's program completers, student teachers and facility in educator preparation. Current student teachers, students in the UC teacher education program, as well as their college supervisors, building principals and classroom teachers from the participating schools will attend.
 
The "Outstanding Student Teacher Award" is awarded to a pre-service teacher at UC who stands out among his or her peers in the student teaching cohort for the academic year with the recognition of an outstanding achievement, attitude, character, professional behavior, and the embodiment of promise in teaching and public education.

The "Outstanding Education Student Award" is given to a graduating student who stands out among his or her peers in the Educator Preparation Program at UC and whose achievement, attitude, character, enthusiasm and professional behavior reflect the "spirit of the profession."
 
The event will be held in the Library Concourse at Utica College at 4 p.m.

For more information, contact Kyle Riecker, senior secretary in the Office of Education, at 315-792-3815 or kyriecke@utica.edu.

About Utica College – Utica College, founded in 1946, is a comprehensive private institution offering bachelors, masters and doctoral degrees. The College, located in upstate central New York, approximately 90 miles west of Albany and 50 miles east of Syracuse, currently enrolls more than 5,000 students in 42 undergraduate majors, 36 minors, 20 graduate programs and a number of pre-professional and special programs. For more information, visit www.utica.edu.