Reason 5: Faculty
SUPERHEROES. AND SUPER PEOPLE, TOO.


Awesome and Accessible.
hen
W
you meet them, you'll discover that Utica College faculty have super powers. Intellectually, they can leap tall buildings in a single bound. In the fields they teach, their practical, professional experience is as bulletproof as their academic credentials.
But their most awe-inspiring attribute is this: our faculty are very easy to know and fun to work with. Before long, you'll see them as mentors and colleagues as well as superheroes.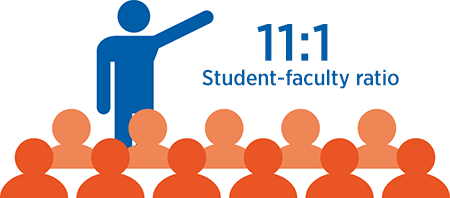 Amazing Feats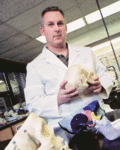 Dr. Thomas Crist
| Physical Therapy
The head of Utica College's annual forensic anthropology field school in Butrint, Albania, Dr. Crist helped identify victims of the 9/11 terrorist attacks and was recently named a Top Forensic Science Professor by forensicscollege.com.

Dr. Jessica Thomas | Biology
Professor Thomas's ongoing work on cell biology is at the forefront of her field, with potential impact on the fight against cancer and other diseases.

Dr. Theodore Orlin | Government and Politics
An internationally recognized advocate for human rights education, Professor Orlin has trained human rights workers in Sri Lanka, Bosnia, Albania, and elsewhere.
Dr. Gary Leising | English
A published poet, Professor Leising has written two collections of his own work and in 2013 won the Brick Road Poetry Prize for his poem, "The Alp at the End of My Street". His work has been featured on National Public Radio and in numerous literary journals.
TWELVE GREAT REASONS:
---
Galaxy Man
Sometimes the sky
isn't the limit.
S
ure
, the answer may be locked inside a galaxy far, far away, but that won't stop UC Physics Professor Joseph Ribaudo from revealing its secrets. Working with a team of researchers from across the country, Ribaudo participated in the discovery of circumgalactic gas attributed to star formation. Funded by NASA and the National Science Foundation, the team used the Hubble, Keck, and Magellan telescopes to gather data from thousands of light years away.
FULL STORY >