We Are Personal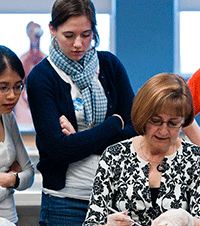 Utica College provides you with a level of personal attention unimaginable at larger institutions. Classes are small and interactive, with a 11 to 1 student/faculty ratio. Students and faculty collaborate on scholarly work and professional development. Faculty, staff, and administration work tirelessly to help each student achieve academic and personal success.
We Are Diverse
Our students thrive in a community that is ethnically, socio-economically and culturally diverse. Our community serves a diverse student body: residential, commuter, adult and online, with students of all ages, from 45 states and 39 countries.
We Are The Future Of Higher Education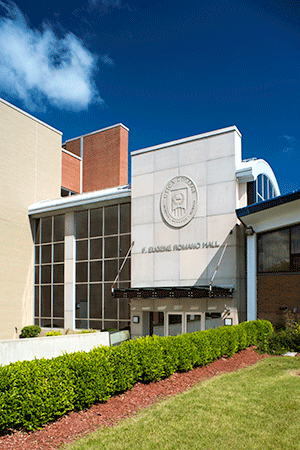 Utica College is always moving forward with innovative programs that expand access and improve quality. We are committed to providing our students with state-of-the-art facilities and technology. We offer nationally recognized programs in Public Relations, Physical Therapy, Psychology-Child Life, Occupational Therapy, Economic Crime, Construction Management, and other fields. Our faculty and staff have the freedom, creativity and drive to "think outside the box." We are continually exploring new ideas, carving new academic pathways, and preparing our students to meet the challenges of the 21st century workforce.
We Are Vital To Our Community
The first four-year college to be established in the City of Utica, we have built a proud history as one of the community's most vital institutions, providing quality higher education to our neighbors, strengthening the local economy, and always taking pride in the place we call home. UC alumni play an important role in the Mohawk Valley region, making valuable contributions as professionals, mentors, investors, and productive members of their communities. Our students make positive contributions to the community through off-campus events, internships and service work.
MORE:
Video Playlist: What's Next