Major in Psychology - Child Life
Career Opportunities

Careers in Child Life


Listen to this NPR story about Child Life Specialists.
Listen >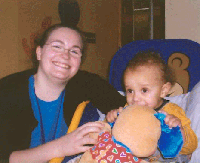 Graduates of the program, may find themselves working in a variety of settings, including:
early intervention

home care

disease specific camps

hospice programs

victim advocates

private practice
hospitals
health and human services
education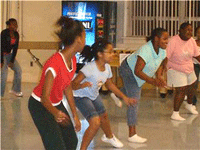 UC child life graduates enjoy a successful job placement rate. A local child care director commented, "I'm impressed with the nurturing qualities these students possess. Their interest is focused on the development of the individual child, and they show great ability in setting goals for these children. When working with children in our settings, these traits are essential."

A child life supervisor at a major hospital commented, "The Utica College student interns have been a true asset to our program and have made valuable contributions to the psycho-social needs of our pediatric patients. We have consistently been impressed with their academic background, professionalism, and commitment to the emotional care of hospitalized children."