University of the State of New York - State Education Department
Adult Career and Continuing Education Services - Vocational Rehabilitation (ACCES-VR)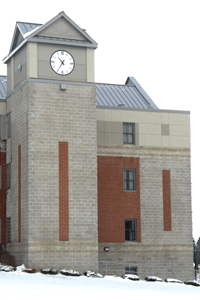 If your employment objective requires college training, ACCES-VR can provide tuition assistance, fees, partial room and board and related supports for consumers who meet eligibility based on their economic need. ACCES-VR consumers must establish an individualized plan for employment (IPE) with an employment objective requiring college training to qualify for ACCES-VR assistance.
In all instances students and families must first access traditional financial aid such as the New York State tuition assistance program (TAP), federal PELL grants and/or Veterans college aid prior to relying on ACCES-VR sponsorship. (See:
http://www.acces.nysed.gov/vr/
)
If you are a New York State resident and would like more information about ACCES-VR services,
click here
.