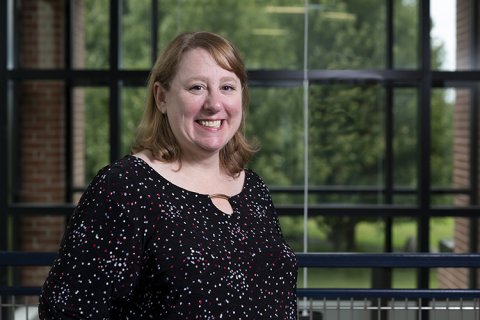 Position
Associate Professor of Psychology
Phone
(315) 223-2566
Email
Office
212 Science Annex
School of Arts & Sciences
Position type
Biography
Dr. Yanowitz's research interests include the study of romantic courtship. Although interested in all types of romantic relationships, her primary focus has always been on what is often considered the "dark side" of relationships. Specifically, Dr. Yanowitz is interested in perceptions of stalking and the use of manipulation in the pursuit of romantic relationships.
Dr. Yanowitz is originally from Long Island and did her undergraduate degree at SUNY Oswego. She has a M.A from James Madison University and a Ph.D. in Social Psychology with a concentration in Interpersonal Relationships from University of Minnesota, Twin Cities. Dr. Yanowitz teaches courses in Social Psychology, Theories of Personality, Intimate Relationships, and Introduction to Psychology.
In addition to her teaching and research interest, she spends a good deal of time pursuing volunteer activities through The Zonta Club of Utica. This service organization is one of nine charter clubs of Zonta International, established in 1919. Zonta is dedicated to improving the legal, political, economic and professional status of women worldwide. Local projects include raising money for the Comprehensive Breast Cancer Center at the Regional Cancer Center at Faxton Hospital and awarding scholarships to women in the Utica community.
Education
B.A. SUNY, Oswego
M.A. James Madison University
Ph.D. University of Minnesota
I would like to see logins and resources for:
For a general list of frequently used logins, you can also visit our logins page.