Higher Education Opportunity Program
Higher Education Opportunity Program
The Arthur O. Eve Higher Education Opportunity Program (HEOP)
About HEOP at Utica University.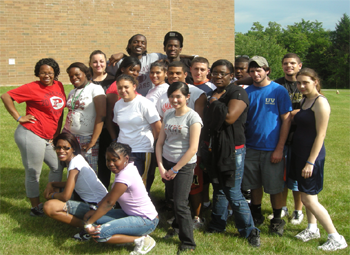 For some students, a university education seems out of reach because of unrealized academic potential and economic challenges. The Arthur O. Eve Higher Education Opportunity Program (HEOP) seeks to provide students with the tools they need to earn their degree.
Being an HEOP student has a number of benefits including:
Up to 5 years of financial assistance for college tuition and housing costs;

A cap on the amount of loans a student accrues;

An HEOP counselor who helps students decide on classes and other important decisions they will face as a college student;

A 5-week, all-expenses paid, Summer Institute before the start of the first year of college (to build the skills students need to succeed);

And being part of the HEOP student community on campus and throughout New York State!

Utica University has long believed that an education should be available to students who are willing to work hard. The University also believes that students learn by interacting with different cultures. Because of this, Utica University is proud to hold the distinction of being one of the first colleges in the state to offer HEOP. We have over 50 years of experience!
HEOP is funded by a grant from the New York State Education Department.
Program Details:

I would like to see logins and resources for:
For a general list of frequently used logins, you can also visit our logins page.