Utica College Black Student Union to Host 32nd Annual Kwanzaa Celebration
Utica College Black Student Union to Host 32nd Annual Kwanzaa Celebration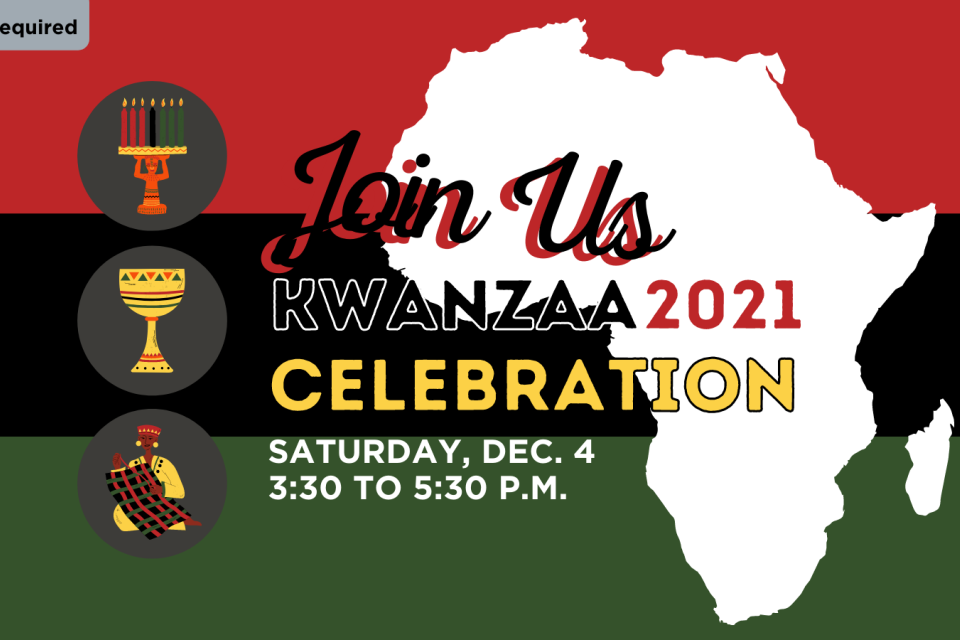 "This is a great opportunity for everyone to learn more about Kwanzaa, and the traditions associated with the holiday."
This Saturday, Utica College will hold its 32nd annual Kwanzaa Celebration, presented by the Black Student Union (BSU), in collaboration with the UC Black Alumni Association and the college's Division of Diversity, Equity and Inclusion (DEI).
The celebration will take place at 3:30 p.m. in the Library Concourse, and feature an interactive banquet where attendees can learn more about the history of Kwanzaa and African culture. Also included at the event will be performances from talented community members, as well as a spread of various traditional soul foods including macaroni and cheese, collard greens and cornbread.
Kwanzaa, a week-long celebration of African culture, is traditionally celebrated from Dec. 26 to Jan. 1. It has seven core principles: unity, self-determination, collective work and responsibility, cooperative economics, purpose, creativity and faith. The colors of the Pan-African flag – red, green and black – are used to decorate for this holiday.
Following a completely virtual celebration last year, event organizers are excited to announce that this year it will be of a hybrid nature, meaning members of the UC community will be able to attend in person.
"We've been looking forward to this event for some time, and are so excited that it will be hybrid," says Meghan Jordan, DEI program and project manager. "This is a great opportunity for everyone to learn more about Kwanzaa, and the traditions associated with the holiday."
Those looking for more information, or to attend virtually, can use the following link: https://www.utica.edu/events/2021-12-04/kwanzaa-2021-celebration