Four Join Utica College Board of Trustees
Four Join Utica College Board of Trustees
Robert Brvenik, chair of the Utica College board of trustees, has announced the addition of four new members.
Robert Brvenik, chair of the Utica College board of trustees, has announced the addition of four new members: Krista DiBerardino, John Forte, Wester Miga and Treesa Salter.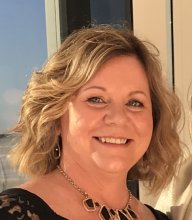 A Rome native, DiBerardino earned a bachelor's degree in business administration and marketing from Utica College in 1982. She began her career in merchandising and management with Montgomery Ward. Her passion for consumer marketing led her to Salada Foods, a Kellogg company subsidiary, where she began her brand marketing career. She then took a position with Nielsen, which led to a diverse and seasoned marketing career across many industries. Krista is a recognized expert in digital and social marketing, brand strategy, consumer insights and global expansion.  She is now retired from her position as Chief Marketing Officer with Spin Master, a global children's entertainment company, and is giving back through her dedication to leadership and mentoring with Take Stock in Children, a program that provides mentors, scholarships and hope to financially disadvantaged students throughout Florida.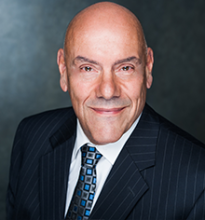 Forte has 33 years of experience in the financial services industry. A 1973 graduate of Utica College with a bachelor's degree in political science, he is a chartered life underwriter (CLU) and a chartered financial consultant (ChFC). Forte is a Financial Adviser with Eagle Strategies LLC and a life member of the Million Dollar Round Table. A member of the Capital District Association of Insurance and Financial Advisors, he is past president of the Eastern New York Chapter of the Society of Financial Service Professionals. He is founder and managing partner of Wealth Strategies Group, Latham, N.Y.
Miga is a 1976 graduate of Utica College, earning his bachelor's degree in speech communication and dramatic arts. Retired from General Mills Inc. after 30 years of service, Miga managed a $100 million budget to produce a $1 billion in sales. Currently, he serves as deputy town supervisor for the Town of Newcomb, where he has held positions on the planning board, comprehensive plan, smart growth and special projects committees. A member and officer of the Newcomb Volunteer Fire Department and Rescue Squad, Miga co-chairs the membership and development committee of the Adirondack Architectural Heritage, the nonprofit historic preservation organization for New York State's Adirondack Park.
Salter hails from Buffalo and is a 1988 graduate of Utica College. She recently retired from the U.S. Air Force Nurse Corps where she served as director of program operations at TRICARE Regional Office North within the Defense Health Agency, Falls Church, Virginia. Throughout her 24-year career in the military, she has held leadership positions including clinical nurse, flight nurse, assistant nurse manager, nurse manager, chief of operations, director of medicine services and chief nurse executive throughout eight stateside and overseas assignments and three deployments. In 2011, Salter received the U.S. Air Force Outstanding Excellence in Nursing Leadership Award, and in 2015, she received Utica College's Outstanding Alumni Award. She is currently a full-time graduate student at Trinity Washington University, pursuing a master's degree in nursing – nurse educator.
Contact Us
Director of Media Relations