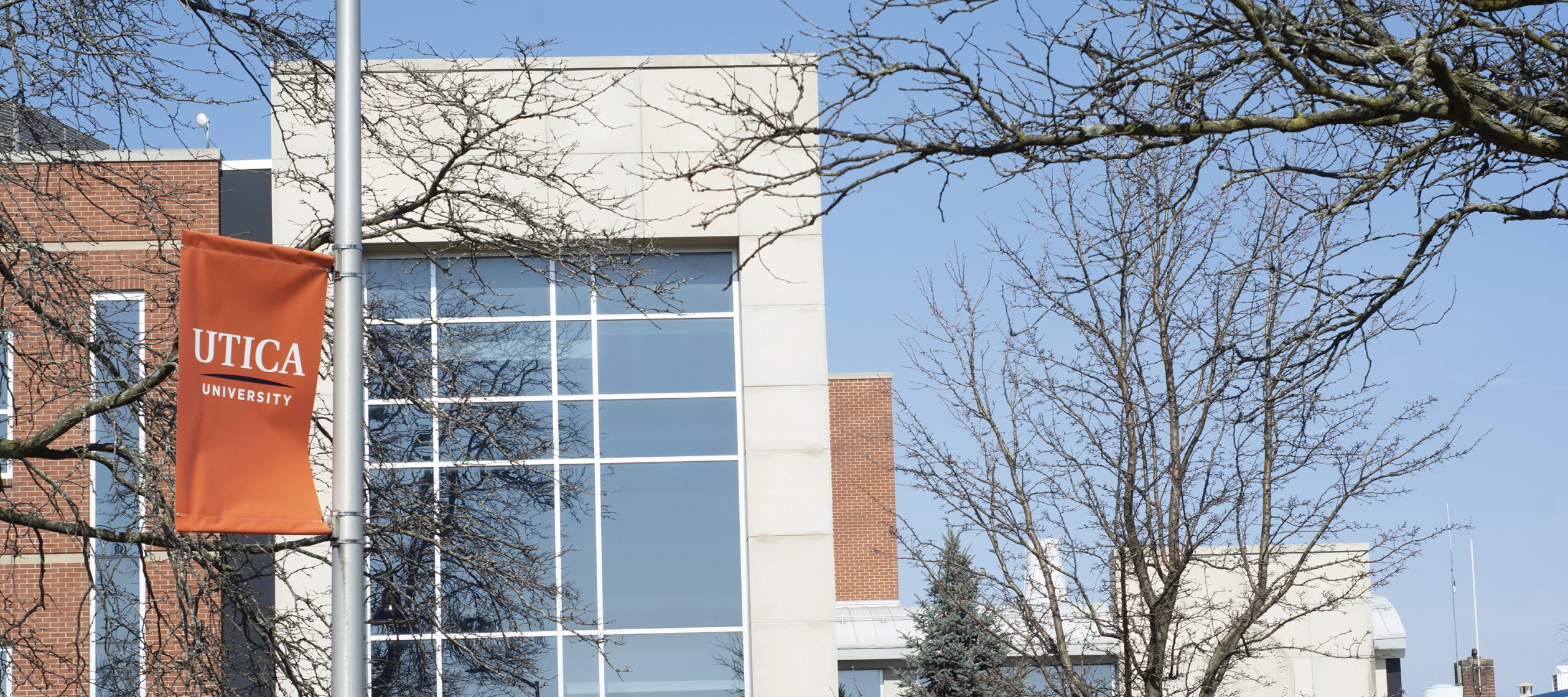 Louis Stokes Alliance for Minority Participation (LSAMP) program
The Central New York LSAMP Alliance (CNYLA) is a coalition of colleges and universities committed to increasing diverse representation in historically underrepresented minority (URM) students in the Science, Technology, Engineering, and Mathematics (STEM) fields.
The Louis Stokes Alliance for Minority Participation (LSAMP) program, funded by the National Science Foundation (NSF), aims to increase the number of STEM degrees awarded to African American, Hispanic, American Indian, Alaskan Native, Native Hawaiian, and Native Pacific Islander students. The CNYLA community enhances student success through faculty and peer mentorship, paid research experiences, and professional development opportunities.  CNYLA students have access to resources both on their home campus and alliance-wide multiplying opportunities for personal and professional networking and collaboration.
Join the Central NY LSAMP Alliance (CNYLA)!
Utica University has partnered with the following colleges and universities to form the CNYLA: 
Herkimer College
Tompkins Cortland Community College
Ithaca College
SUNY Environmental Science and Forestry
Hobart and William Smith Colleges
Utica University
SUNY Cortland
The seven CNYLA schools are working together to create pathways for URM students to more easily continue their education and succeed in the STEM field. The program is essentially building bridges for students to go from the associate to bachelor's to master's to doctorate degree level programs within the CNYLA.
Support Services and Enrichment Activities
LSAMP scholars will be supported with STEM career awareness and readiness programs, tutoring, scholarly seminars, and networking activities. Such programming will help prepare students for 21st century STEM careers through strong experiential learning and professional development activities.
This program is housed in the Office of Diversity, Equity, and Inclusion (DEI). 
Interested?  Want to Apply? 
And also contact us at diversity@utica.edu or (315) 792-3310.
To be eligible for LSAMP, students need to:
Be a U.S. citizen or a Permanent Resident
Be an underrepresented minority as described by the LSAMP program description as follows:

Hispanic
American Indian
Alaskan Native
Native Hawaiian
Native Pacific Islander

Be pursuing (or have expressed interest in pursuing) a baccalaureate degree in the following majors:

Biology
Chemistry
Computer Science
Cybersecurity
Math
Physics
Or a related field
It is expected that the grant will provide funding for seven students each academic year.  LSAMP students engaged in research will be eligible for a $4,000 stipend and a $500 research allowance per year. Select students will also be eligible for funding to travel to a national conference with their faculty mentor and/or travel to the alliance-wide research conference.
LSAMP was named in honor of former congressman, Louis Stokes, (February 23, 1925 – August 18, 2015) who spent his life serving and defending those in need.
He was an attorney who specialized in civil rights cases and later the first black congressman elected in the state of Ohio.
He served 15 terms in the United States House of Representatives, representing the east side of Cleveland.
I would like to see logins and resources for:
For a general list of frequently used logins, you can also visit our logins page.