Graduate Admissions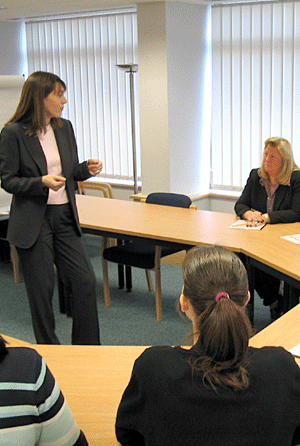 Graduate Admissions
Program Specific Requirements
Occupational Therapy


In addition to your completed application, personal statement, application fee, and official transcripts*, you need to fulfill the following requirements.
Applicants to the Occupational Therapy program must have:


A bachelor's degree with a GPA of 3.2 or higher on a 4.0 scale) from an accredited institution;

Successful completion of eleven prerequisite courses with a minimum grade of C. These courses include:



Anatomy & Physiology I with Lab or equivalent
Anatomy & Physiology II with Lab or equivalent
An applied anatomy (Gross anatomy, Neuroanatomy, or equivalent)
Kinesiology/Biomechanics
A course in Sociology or Anthropology
General or Introductory Psychology
Abnormal Psychology
Lifespan Psychology/Human Development/Developmental Psychology (must cover birth through adult)
Medical Conditions and Implications/Pathophysiology or equivalent
Statistics
Research Methods (psychology or sociology-based)

Two personal recommendations (one from a currently practicing occupational therapist and one from an academic professor);

Knowledge of the profession through work or volunteer experience. Applicants should complete 25 hours of volunteer/observation experience with an occupational therapy practitioner in at least two different practice settings and write a reflective summary of those experiences.

Letters of support indicating a total of 25 hours of volunteer work experience with an occupational therapy practitioner in a minimum of two different occupational therapy settings.
OT Volunteer Observation Verification Form
A physical health examination, completion of designated health requirements, and accident and health insurance;

CPR certification for adult/child/infant.

Transcript evaluation/Plan of Prerequisite Completion Form (Please contact the graduate admissions office to arrange for a transcript evaluation.)
*
Official transcripts must be sent separately to this office from issuing institution in a sealed, signed envelope. The applicant may also provide official transcripts to this office in a sealed, signed envelope from the issuing institution. Students who attended institutions outside of the US and Canada may need to have their transcripts evaluated by an accrediting agency such as WES. ( www.wes.org )


STEP BY STEP APPLICATION GUIDE
View/Download Guide →

MORE INFORMATION
For more information, contact the Occupational Therapy Office, 236 White Hall, (315) 792-3146 or or the Office of Graduate Admissions at (315) 792- 3010 Email
gradstudies@utica.edu
Note for Canadian Students:
If you choose to do clinicals in Canada, there is an additional fee charged by National Field Placement Services for students who attend programs in the US. You will be responsible for paying this fee as it is not part of your tuition.
For more information:
National Field Placement Services
Connie Roffey
Fieldwork Placement Coordinator
Ph: 1 866 294 5160
email:
connie@megram.com