Legendary Fans: Honoring Doris and Walter Miga
Legendary Fans: Honoring Doris and Walter Miga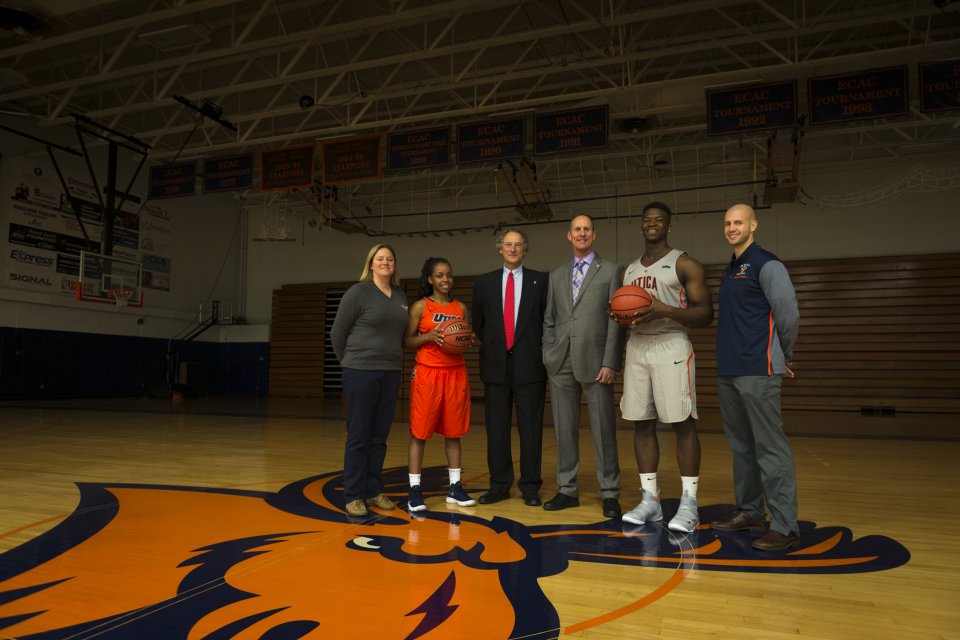 Doris and Walter Miga were UC basketball's most loyal supporters. Today, their sons are honoring their legacy with an exciting new project in Clark Athletic Center. 
Doris and Walter Miga's legacy at UC runs deep.
 
For nearly 50 years, the couple was a fixture in the stands at UC basketball games. Doris, a Professor Emerita who taught sociology for 47 years, was known as "Mother Miga" to generations of student-athletes whom she mentored tirelessly with her signature "tough love" approach.
 
Walter, a former college basketball player himself, served as president of UC Sports Boosters; it wasn't uncommon to find him working the popcorn machine outside the Clark Athletic Center gymnasium during halftime.
 
The UC basketball court, says their son Wester now, was the "center of their lives" for five decades. So it makes perfect sense that, today, that very court will bear their names.
 
Longtime supporters of UC, the Migas' sons, Wesley '80 and Wester Miga '76, wanted to give back in a way that would honor their parents' legacy. Their generous gift has funded major upgrades to the gymnasium, including renovated seating, a new 24-foot video scorers table, and a court graphic bearing the Miga Court name. 

The court will be officially dedicated on Thursday, Nov. 29 at 6:30 p.m., between the conclusion of the women's basketball game against MCLA and the start of the men's basketball game against Hamilton College.
 
"This is exactly what our parents would have done if they were still with us," says Wester. "Once we realized that, the decision to do it was an easy one."
I would like to see logins and resources for:
For a general list of frequently used logins, you can also visit our logins page.