As the field of nursing evolves, so do UC's nursing programs
As the field of nursing evolves, so do UC's nursing programs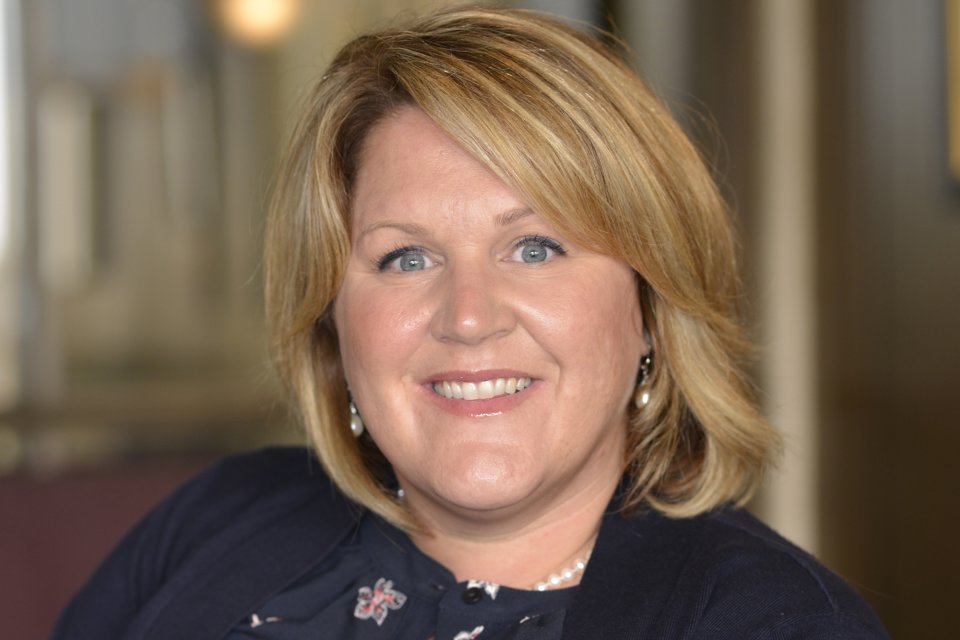 "I started my nursing career on the sixth floor at St. Luke's Hospital. Often times when my coworkers and I were opening the windows, I would look at Utica College. It's funny because I always said 'I want to work there.'"
 
There's been significant changes to healthcare, and more specifically, nursing over the course of the past three decades. And while it means longer lifespans for many, it also means sicker patients that need care the older they get. And with a nursing shortage looming, Utica College is stepping up to fill that gap with the health care providers, practitioners, and leaders of tomorrow.
The following is a Q&A conducted by PR Intern Jessica Bates '20 with Assistant Professor of Nursing Jennifer Klimek-Yingling.
Q: Why did UC decide to offer three new nursing master's degrees?
A: Utica College recognized the need for each of the three new programs. There is currently a national shortage of nurse educators and schools aren't able to accept as many students to become registered nurses. Because of that, we have a nursing shortage looming. There is also a shortage of primary care providers, both locally and nationally. Current and potential students have been inquiring about a family nurse practitioner program, so implementing this new program not only helps the students, but it's also serving a huge need for service. The nurse leadership program was also important because within organizations and the community, there are a lot of positions where nurses need leadership skills and advanced education.

Q: How have the demands on nurses changed in the last 30 years?
A: Nursing has evolved significantly technologically. With the improvement of treatments and medication, people are also living longer. While this is a good thing, it unfortunately means that the patients that we take care of are sicker. Also, the nurse practitioner position was a relatively new concept 30 years ago. My children and students currently in college have been brought up being taken care of by nurse practitioners, whereas people my age only saw a physician. Even when I first became a nurse practitioner, it still wasn't completely accepted. I often had to explain what I did and what I could do. In New York State, the nurse practitioner's scope of practice has expanded greatly; after 36 hours of practice with a collaborating physician, a nurse practitioner no longer has to have that collaborating physician. Nurse practitioners in New York can now open their own businesses and many are doing so. Another major change is the gap in primary care, which our area has really felt. I don't believe this was a problem 30 years ago. We are also doing much more prevention, one of the core attributes/goals of the nurse practitioner. Overall, patients have embraced the role. They like how nurse practitioners communicate and how they provide care. NPs are used to working in collaboration, which is why I believe that that role has expanded greatly.

Q: What else is new?
A: People also have easier access to educational programs with online courses. There's been an expansion of the graduate programs and with that, it has expanded the level of education needed to educate. There's a big initiative, "Nurses on Boards," that pushes to keep nurses more active in the communities, in organizations, in making a difference and being leaders. Electronic charting is brand new. In 1993 I was one of the first cohorts at St. Luke's Hospital to use electronic charting, and we didn't do it with all the patients, we were kind of just trying it. Now, that's all we do. Prescribing is all electronic now. Radiologists don't have to be on site to do their job, which is the first steps of globalization of care. Also, unfortunately, things have become much more expensive. I think insurance and policies with insurances have changed significantly. Because of that, there's a tremendous amount of documentation that's required, which does take us away from the bedside.

Q: What changes have been made to the education requirements for nurses?
A: One major change is that in New York, all nurses have to earn a bachelor's degree within 10 years after they complete their associate's degree. Overall, there is elevated education requirements in the state. In the late 1990s, nurse practitioner requirements also changed. Before, nurse practitioners didn't have to have a masters degree. Now, to get a license in New York, they must have one. To get insurance reimbursement, nurses must have a national board certification.
Q: How has the physician shortage affected nurses?
A: Nurse practitioners have stepped up and provided the needed care. I think it's created more opportunities that allow nurse practitioners to really make an impact. I think that patients and our nation have responded in a positive way.
Utica's RN to BS Nursing program is online, very student centered, and very geared for the working professional, making it extremely popular and effective.
Q: How has our program grown?
A: Utica College started with just a traditional baccalaureate nursing program. The College expanded to include the RN to BS. This program is online, very student centered, and very geared for the working professional, making it extremely popular and effective. Then, the College introduced the ABSN nursing program that allows people with a bachelor's degree to come back to Utica College and get their bachelors in nursing in 16 months. That's been a very popular program in both New York and Florida. Most recently, this spring UC expanded into the graduate programs.
Q: What do you see for the future of nursing as a profession and for nurse educators?
A: I think family nurse practitioners are going to be providing the majority of the care in our country and I think we're going to see telemedicine. As for nurse educators, we're going to see more use of simulation, more technology and greater accessibility. For example, the RN to BS allows a student or professor to be anywhere, allows professors access to students and vise versa. I think this has majorly raised the bar because in the past, we were only able to educate people that lived in the area. Technology allows us to reach and educate more people.
Q: Tell us a little about yourself.
A: I started my nursing career on the sixth floor at St. Luke's Hospital. Often times when my coworkers and I were opening the windows, I would look at Utica College. It's funny because I always said " I want to work there." I drove by the school many times but I always took a left toward the hospital. Now I'm taking a right, right into the UC parking lot. I was very pleasantly surprised about how beautiful the campus is because I could never truly see all the beautiful nooks and crannies from the road. I never thought in a million years that I would have the opportunity to be part of building a brand new program from the ground up, especially so close to home. Creating the master's program was a big challenge, but we were fortunate, as I just started my second year and we already have a cohort of students. This has been a lifestyle change for my whole family. I have four children, three boys and a girl. The boys are 19, 17, and 14, and my little girl just recently turned 10 years old. My oldest son is in his second year here and I will always be grateful to UC for the opportunities that were afforded to him. I'm a NP and I still work one day a week at the clinic, both ER and urgent care. I believe that if I am going to teach students something in the field, I have to be doing it. I'm so grateful for my experiences thus far.
I would like to see logins and resources for:
For a general list of frequently used logins, you can also visit our logins page.