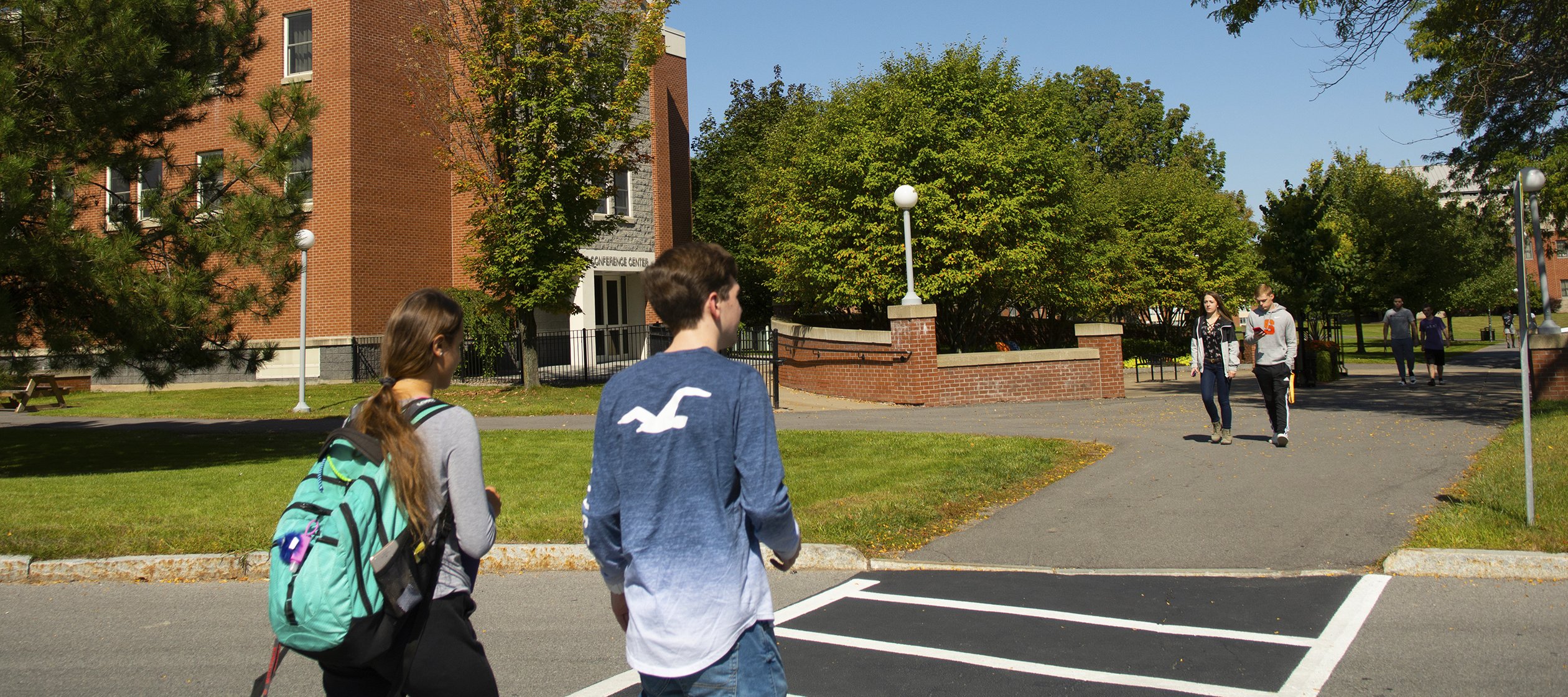 All Access to all of your materials!
Your cost of attendance at Utica includes access to all textbooks!
Utica University wants to make sure you're ready to succeed from day one. We're also dedicated to making your college experience more affordable.
That's why we have built textbooks into your total cost of attendance,* which makes preparing for the next semester** simpler and actually saves you money. So when you arrive on campus, all of your books will be will be ready for you either digitally or physically, saving you up to 30% on your textbooks.
Follett All Access Is the Answer!
Follett All Access is a powerful program that enables colleges and universities to deliver all course materials (textbooks, lab kits, supplies, etc.) as part of tuition. With Follett All Access, all students have what they need on the first day of class, stress-free and effortlessly — which levels the playing field for all students, regardless of economic background or social status. 
More Than a Program, Follett All Access is a movement. 
And with colleges and universities participating across the nation, it's one that's well underway. These institutions are seeing a positive impact on recruitment, class retention, graduation rates and academic performance measures. But this is bigger than cost or convenience. It's about reducing student stress and increasing preparedness, so people can succeed.
Access for Everyone 
Follett All Access is the perfect union of publishers, institutions, faculty and Follett — coming together to enhance access to course materials, engagement and learning outcomes, help make course materials more affordable and ultimately foster student outcomes. Whether you're just joining the Utica University community, or returning to campus for your next semester, you'll find the All Access Program to be quicker and more efficient than ever before. What's more, you'll enjoy incredible savings on all the class materials you need.
No shopping needed. You're automatically enrolled and it's done.   
Bundling your books is automatic. When you enroll in your course, we'll provision everything you need to succeed! The Bookstore has partnered with the University to automatically receive your materials list each semester and then our system goes to work. About 4 weeks before class starts, the Bookstore will automatically provision all the materials you need for your upcoming classes. How easy is that?
You only need to complete some small tasks to be completely ready:
Check your Utica email often for updates on your materials
Complete your rental registration if prompted (more details in the FAQ)
Grab any physical materials ready for pick up at the bookstore before your classes start (or they can be shipped to you if needed!***)
* The All Access fee will appear on your bill as a separate item, charged at a flat rate of $26 per credit hour or $390 for 15 credits.
**The deadline to opt-out is the last day to add/drop classes each semester. Students may choose to opt-out via our new portal.
***Purchase of $5 shipping fee here is required.
Contact Us
Academic Support Questions

I would like to see logins and resources for:
For a general list of frequently used logins, you can also visit our logins page.