About This Program
Utica University's nationally recognized cybersecurity program equips students with skills they need to be on the forefront of the industry.
Why Utica University
With the demand for cybersecurity experts higher than ever and growing, a degree from Utica University, a national leader in cyber education, will give you the edge today's employers want. The BS Cybersecurity program is available both online and on campus.
Experience Matters
Students in the Cybersecurity program at Utica University learn from an accomplished faculty pool that brings with them a wealth of real-world knowledge. Our instructors know that the best way to learn is by doing, and bring to the classroom the very expertise they use every day at companies such as:
Booz Allen Hamilton
Ernst & Young
Lockheed Martin
Dragos, Inc.
AIS
Cofense
Department of Defense Cyber Crimes Center (DC3)
Related Programs
Contact Information
(315) 792-3006
General Information
Utica Excellence, Utica Value
Cybersecurity at Utica
I had several job offers. The company I work with is one of the biggest consulting firms in the nation.
Career Opportunities
Utica's cybersecurity alumni have gone on to successful careers in:
Corporate and Industrial Security
Law Enforcement
Government Intelligence Services
Homeland Security
and More!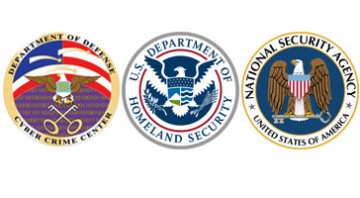 National Designations For Excellence
Designated a National Center for Academic Excellence in Cyber Defense Education by the National Security Agency & Department of Homeland Security and a National Center of Digital Forensics Academic Excellence by the Defense Cyber Crime Center.
Choices
Students choose from specializations in three key areas of cybersecurity: Cyber Operations, Digital Forensics and Incident Response, and Cybercrime and Fraud Investigation.
Cybersecurity Curriculum at a Glance
Year 1
CYB 101 - Introduction into Cybersecurity (3)
CYB 107 – Computer Hardware and Peripherals (3)
CYB 125 – Programming for Cybersecurity (3)
PHI 107 – Ethics (3)
Year 2
CYB 205 - Software Foundations for Cybersecurity (3)
CYB 233 – Information Security (3)
CYB 237 – Network Security (3)
MAT 112 – Statistics (3)
Year 3
CYB 331 – Cloud Security (3)
BUS 123 – Data Application for Business (3)
CYB 348 – Information Assurance Risk and Compliance (3)
CYB 362 – Information System Threats, Attacks, and Defense (3)
Year 4
FCM 335 – Cybercrime Law and Investigations (3)
POL 341 – Jurisprudence of Criminal Law (3)
CYB 470 - Internship (3)
CYB 475 - Senior Project (3)
Note: The curriculum example above is a proposed sequence. For full details on curriculum and learning goals, please see the University Catalog listing.
What You'll Learn
Utica's award-winning faculty brings a broad range of real-world experience to the classroom—and beyond. With their guidance, students learn how to communicate, work in teams, and solve problems leading cybersecurity experts face every day.
The program offers three specializations:
Cyber Operations - With a unique focus on coursework in networks, defensive and offensive tactics, vulnerability assessments, penetration testing, and programming, this specialization provides you with skills to dominate in the area of Cyber Operations while keeping your organization safe. Explore incident response to system compromise, risk management decision-making, and legal and regulatory analyses. Learn about building and configuring secure environments, providing trusted solutions, and more.
Digital Forensics and Incident Response - Pursue your passion for collecting and preparing evidence for computer crimes such as fraud, ransomware, and cyber espionage with courses that emphasize a comprehensive understanding of the forensic tools and techniques used to investigate and analyze network-related incidents and preserve digital evidence.
Cybercrime and Fraud Investigation - Learn how to tenaciously follow the money in pursuit of cybercriminals who violate the law for the purpose of financial gain. The number of ways that cybercrime and fraud intersect is dizzying. Cyberfraud professionals track and trace those who commit crimes such as wire fraud, identity theft, denial-of-service attacks, economic espionage, hacking, child pornography, money laundering, and digital currency fraud.
A Degree That Works
Utica's cybersecurity alumni have gone on to successful careers in:

Corporate and Industrial Cybersecurity
Cybersecurity Start-Ups
Cybersecurity Consulting Firms
Government Intelligence Services
Homeland Security

... and more.
Intensive Learning: Jared DeCrosta
An intensive learning experience featuring Cybersecurity major Jared DeCrosta, who works in Utica University's Northeast Cyber Forensics Center.
Student Voices: Kyle Carr '16
A conversation with Kyle Carr, a cybersecurity major with a minor in computer science, about studying computer forensics, participating in the Central New York Hackathon, and being a part of the Utica University community.
Cybersecurity Club
The Utica University Cybersecurity Club is a community that gathers around cybersecurity related events, projects and competitions. In addition they train for and compete in intercollegiate cybersecurity competitions, attend conferences, and develop cyber professionals through education and mentorship.
Learn More
Cybersecurity at Utica University