Major in Foreign Language
Why Study Foreign Languages?
The U.S. House of Representatives and the Senate designated 2005 the Year of Foreign Language Study in recognition of the contributions that foreign-language study makes to students' cognitive development, to the American economy, and to national security. It has been demonstrated that the study of foreign languages increases students' general cognitive and critical thinking abilities, prepares them for full participation in the global economy, promotes U.S. national interests, and helps to build international goodwill. It also enhances students' ability to understand, appreciate, and interact with people of other cultures, both at home and abroad.
According to the 2000 census of the U.S. population, only 9.3 percent of Americans are fluent speakers of more than a single language; by contrast, more than 52.7 percent of Europeans speak both their native language and another language fluently. In declaring 2005 the Year of Foreign Language Study, Congress further noted that American multinational corporations and nongovernmental organizations do not have sufficient personnel with foreign-language ability and cultural exposure; nor are there enough individuals with expertise in critical languages to work on crucial national security and foreign policy issues.
As Karen A. Holbrook, president of Ohio State University, states: Foreign Languages studies can enhance the well-being of students and the global community through the creation and dissemination of knowledge; can enhance and better serve the student body; can create a rich educational environment for undergraduates; and can help build future in our increasingly global marketplace and in our ever more diverse population. Creating and disseminating knowledge of the world beyond America's borders are among the boldest steps possible towards each of these goals.
CAREERS WITH FOREIGN LANGUAGES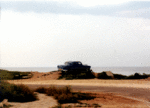 The language minor (and major) will prepare students for careers in fields such as education, social services, medical professions, criminal justice, journalism, civil services, editing, counseling, public relations, government, travel and tourism, and translating. Click
here
for more information.
CAREER MAP (L. Zee, J. Thomas)
(click to enlarge)