Academics at Utica College
Study Abroad
Experiencing college study in another country broadens your horizons and prepares you to take your place in the global marketplace. Utica College currently offers study abroad programs in 21 countries from all parts of the globe. Courses at most programs are offered in English, although many programs also offer the opportunity to study in the language of the country. To start exploring your options,
download the complete list of programs
, click on one of the following countries:
Australia
,
Finland
,
France
,
Hong Kong
,
Ireland
,
Italy
,
Japan
,
New Zealand
,
Peru
,
Scotland
,
Spain (Andalucia)
or
Spain (Barcelona)
,
Wales
, or explore programs offered by
CIS Abroad
.
Once you have an idea of where you want to go or what you want to study, please book an appointment with an advisor at
http://uticaoie.simplybook.me/
. Your advisor can help you compare program costs, find courses related to your major, and explain your housing options while studying abroad.
Read to apply?
Download the application packet.
(Note: UC login required)
Eligibility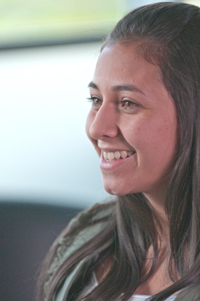 Study abroad is open to all sophomore, junior, and senior students in good academic standing with a GPA of 2.5 or higher, regardless of major. While some majors may be highly structured and more restrictive, study abroad is still possible with early planning. Students can choose to study during the fall or spring semester of the academic year or over the summer. Study abroad during the final, graduation semester is discouraged, but may be possible under certain circumstances. Disciplinary history will also be checked and considered when reviewing their application.

Students may enroll in courses that fulfill their general education Core, major, minor or elective credit.

Students participating in an approved Utica College program will retain any financial aid and awards. Utica College students studying abroad will be registered for 12 credits of FST380/490 during their time abroad. Upon return to campus and presentation of their transcript, their record will be updated to reflect the specific courses, grades and credits earned while abroad.

The Office of International Education will assist students in finalizing admission for the exchange or affiliated program of their choice. Students will also meet with their academic advisor or navigator for assistance and approval in selecting classes to be taken while abroad.
Exchange Programs


Aberystwyth University - Wales, United Kingdom

Aberystwyth was found in 1872 and is the oldest university in Wales. Nestled between the mountains and sea,the town is a busy, thriving cosmopolitan student hub. Among its many awards and recognititions, Aberystwyth University is a top 5 UK university and best in Wales for student satisfaction. Aberystwyth provides students with the perfect balance of receiving high quality education and superb student life activities.
Explore Aberystwyth University exchange programs.
Top of Page
Abo Akademi University - Turku, Finland
Abo Akademi University, with a student population of more than 20,000, is located in one of Finland's major urban centers. Abo is the only university serving the interests of the Swedish-speaking people of Finland. The Abo curriculum of offers many courses taught in English including: history, business, international studies, and languages, among others.
Explore Abo Akademi University exchange programs.
Top of Page
Kansai Gaidai University - Hirakata, Japan
Located in Hirakata, a city of over 400,000 in central Japan, Kansai Gaidai's campus is in the commercial and cultural heart of Japan. Kansai Gaidai is a private, non-profit, coeducational institution accredited by the Japanese Ministry of Education. Its Asian Studies Program is specifically designed for international students, with programs for one semester or one academic year. Over 400 international students from affiliate schools around the world participate in this program every year.
The university offers many courses taught in English, including: history, culture, management, and political science, among others. A Japanese language course is required as part of your program of study.
Explore Kansai Gaidai University's Asian Studies Program.
Top of Page
---
Jagiellonian University- Krakow, Poland
Founded in 1364, Jagiellonian University is the oldest Polish institution of higher education, and the second oldest university in Central Europe. Highly esteemed and respected, the University is a symbol of the Polish nation and academia, an institution whose history has been bound with the history of Krakow and Poland for more than 650 years. Today, the university combines tradition with modernity, pursuing novel research areas and maintaining excellence in education and research, which results in its leading position among Polish higher education institutions.
Explore Jagiellonian University's exchange programs.
Top of Page

Lingnan University - Hong Kong, China
Lingnan University delivers a liberal arts education and cultural experience that opens up minds and encourages new vision. Great emphasis is placed on an interactive teaching-learning process, strengthened by close teacher-student relationships, as well as fruitful out-of-class learning experiences and many global learning opportunities.
At Lingnan special attention is given to campus life. Many activities revolve around hostel (residential) life, including sports, cultural and academic pursuits. Exchange students share a room with a local roommate. There is also a student buddy scheme in place to help build friendships and cultural understanding. Specially arranged events and enrichment activities are scheduled during the semester. Student activities are a core part of life at Lingnan with a range of sports facilities including an Olympic sized swimming pool. Gathering points for the numerous societies and clubs that thrive at the university such as Chinese and Western food outlets and courtyard gardens and pavilions.
Explore Lingnan University's exchange programs.
Top of Page

Universidad Peruana de Ciencias Aplicadas (UPC) - Lima, Peru
The Universidad Peruana de Ciencias Aplicadas (UPC) is located in the capital city of Lima, on the west coast of Peru. Heir to ancient cultures and a rich colonial tradition, Peru is a magical spot which is a melting pot of different cultures. This makes it an excellent starting point from which to begin your exploration of a land that, by anyone's standards, is truly fascinating.
The Study Abroad Program at UPC gives foreign students the chance to learn and develop skills in the Spanish language while immersing themselves in Peruvian and Latin American culture. With four campuses around Lima, a wide variety of courses are offered, as well as a fantastic selection of campus life activities and sports facilities.
All courses are taught in Spanish.
Explore UPC's exchange programs.
---

Universidad Loyola Andalucia, Cordoba, Spain

At Universidad Loyola Andalucía you will have the opportunity to live a new experience in a welcoming atmosphere, with excellent faculty staff, English courses and many other international activities. Moreover, you will not only have a dedicated staff at your disposal to assist you with the visa application and accommodation, but also a group of Loyola students who will be willing to meet you and help you getting started at our university.
Explore Loyola's Exchange Programs
Top of Page

University of Strathclyde- Glasgow, Scotland
Founded in 1796, The University of Strathclyde has a rich history of teaching and innovation. Known as "a place of useful learning," Strathclyde has the third largest international student population in Scotland. As a leading international technological university with a reputation for delivering academic excellence with impact, Strathclyde is a 5-star QS rated University, with the distinction of being one of Europe's only triple accredited business school (AACSB, AMBA, & EQUIS) . Recent accolades include:
14 subjects featured in the world's top 200.
Number 1 in the UK in seven subjects.
Top 10 in UK for 16 subjects.
Business School of the Year by Times Higher Education.
Seven Times Higher Education awards in seven years, including UK University of the Year.
Explore the University of Strathclyde's exchange programs.
Top of Page

Affiliated Programs


Our affiliate partners are universities that we have agreements with to send our students to. Application requirements vary by program. Students are required to meet with the International Education Office prior to starting the application.
---

Australia Catholic University (ACU)
Australian Catholic University (ACU) is a publicly funded, world ranked university in Australia, with six campuses around the country! With friendly campuses and outstanding student support services, it's easy to see why ACU is one of the fastest growing universities in Australia. Students will find a place to learn while enjoying the strong community atmosphere on campus, as well as experiencing Australian life in both an academic and social setting.


Explore ACU's study abroad programs.
Top of Page
---
IAU - Aix en Provence, France and Barcelona, Spain
Located along the Mediterranean Sea, IAU allows students to experience the culture of the south of France and Spain. The mild climate, famed cuisine and the arts give the Mediterranean region a distinct feel, unique from anywhere else in the world.
Aix-en-Provence
is located in the southern region of France and is home to the School of Humanities and Social Sciences, the School of Business and International Relations, and the Marchutz School of Fine Arts. While the city offers access to traditional French culture in an intimate setting, it still maintains the charm and elegance of a large metropolis. The quaint town is known for its beloved painter, Paul Cézanne, who painted the surrounding rolling landscape. Local excursions during both semester and summer programs provide students with an enhanced awareness of Provençal culture while giving them a unique and unparalleled French experience. French majors have the opportunity to experience the French Honors Program, which gives them an a comprehensive language and cultural immersion program.
Explore IAU in Aix en Provence

Barcelona
allows students to experience the culture of Catalunya along the Mediterranean Sea. The mild climate, famed cuisine and breathtaking arts give the Mediterranean region a distinct feel, unique from anywhere else in the world.
There's no better way to improve one's knowledge of the Spanish language and its customs than by interacting with the local community. Students in Barcelona will have the opportunity to practice their language skills in the classroom and also with native Spanish speakers through language exchange programs and cultural events. Over the course of their time abroad, students can expect to participate in field study trips associated with specific classes, study tours, and day trips, as well as cultural activities like Catalan cooking courses, Flamenco classes and cava tastings. A city tour of Barcelona and its architecture as well as visits to local markets and enterprises round out the experience.
Explore IAU in Barcelona
Top of Page
---


University College Dublin, Ireland
University College Dublin (UCD) is Ireland's University of first choice, leading in first-preference applications in Ireland year after year; as well as being the university of first choice for international students coming to Ireland. Ranked in the top 1% of universities in the world, UCD is Ireland's most globally engaged university with over 30,000 students from 120 different countries.
Explore UCD's study abroad programs.

Why UCD? (Video)
Top of Page



---


Florence University of the Arts, Italy


Florence University of the Arts is a leading institution in the private educational sector of Italy. FUA addresses education on a global scale thanks to an internationalized approach that also accounts for the impact of local and community perspectives during a course of study.
Students seeking study abroad experiences have access to the many departments at FUA. An exceptionally broad and stimulating curriculum is available through diverse areas of studies and academic disciplines. In addition to academics, studying abroad with FUA features several experiential components such as educational field-trips, getting involved in the local culture through community service and volunteer opportunities, and extracurricular activities. Studying abroad at FUA is characterized by the institution's efforts in cultural integration. The institution's position places FUA in direct contact with the city's culture, movements, and events.
Explore FUA
Download FUA's Study Abroad Brochure
Top of Page
---
University of Otago, Dunedin, New Zealand


Established in 1869 in the city of Dunedin, Otago is New Zealand's first university and is ranked in the top 3% of universities in the world. The university has grown with the city, and today education is the main focus of the city; 22,000 of the 120,000 residents are students at Otago. Dunedin is Australasia's only true student city, and provides an unmatched residential campus life, where you can live in the neighbourhoods with local students and have a true "kiwi" student experience. Otago's extremely beautiful campus is within 10 minutes' walk of Dunedin's vibrant city centre. Dunedin is also on the doorstep many of New Zealand's famed natural environments, from golden sand beaches complete with penguin residents, to vineyards, towering alpine peaks, impressive fjords, and glaciers tumbling through pristine sub-tropical rainforest. The south of the South Island is sure to hold great appeal for the adventure seeking study abroad student.



Explore University of Otago
Welcome to Otago (Video)
Top of Page
---
CIS Abroad - Multiple Countries

The mission of CIS Abroad is to provide innovative education programs that broaden academic perspectives, promote global awareness, and encourage personal development while laying the foundation for participants to become engaged world citizens. Also available are summer and January abroad opportunities. CIS Abroad also employs on-site staff in our program locations. Homestays are available at some CIS Abroad sites. To learn more, visit www.cisabroad.com. For information on CISabroad scholarships and grants, visit
CISabroad./scholarships.
The following CIS Abroad programs are available to UC students: