Experiencing college study in another country broadens your horizons and prepares you to take your place in the global marketplace. Utica College currently offers study abroad programs in 23 countries from all parts of the globe. Courses at most programs are offered in English, although many programs also offer the opportunity to study in the language of the country. To start exploring your options,
download the complete list of programs
, click on one of the following countries:
Australia
,
Egypt
,
Finland
,
France
,
Hong Kong
,
Ireland
,
Italy
,
Japan
,
New Zealand
,
Northern Ireland
,
Peru
,
Poland
,
Scotland
,
Spain (Barcelona)
,
Uruguay
,
Wales
, or explore programs offered by
CIS Abroad
.
Once you have an idea of where you want to go or what you want to study, please book an appointment with an advisor at
http://uticaoie.simplybook.me/
. Your advisor can help you compare program costs, find courses related to your major, and explain your housing options while studying abroad.
Ready to apply?
Download the application packet.
(Note: UC login required) Deadlines are
March 1
for summer & fall;
October 1
for spring.
Eligibility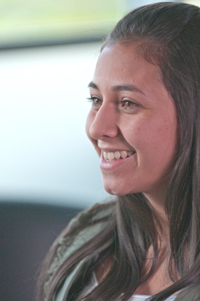 Study abroad is open to all junior, and senior students in good academic standing. Juniors with a GPA of 2.5 or higher and sophomores with a GPA of 3.0 or higher, regardless of major are eligible. While some majors may be highly structured and more restrictive, study abroad is still possible with early planning. Students can choose to study during the fall or spring semester of the academic year or over the summer. Study abroad during the final, graduation semester is discouraged, but may be possible under certain circumstances. Disciplinary history will also be checked and considered when reviewing their application.

Students may enroll in courses that fulfill their general education Core, major, minor or elective credit.

Students participating in an approved Utica College program will retain any financial aid and scholarship awards. Utica College students studying abroad will be registered for 12 credits of FST380/490 during their time abroad. Upon return to campus and presentation of their transcript, their record will be updated to reflect the specific courses, grades and credits earned while abroad. Grades earned in study abroad programs are included in GPA calculations.

The Office of International Education will assist students in finalizing admission for the study abroad program of their choice. Students will also meet with their Academic Advisor or Success Coach for assistance and approval in selecting classes to be taken while abroad.
Study Abroad Programs

---


Aberystwyth University - Wales, United Kingdom
Explore Aberystwyth University programs.
Top of Page
Abo Akademi University - Finland
Explore Abo Akademi's programs.
Top of Page


American University in Cairo - Egypt




Top of Page



---

Australia Catholic University (ACU)
Campuses in Brisbane, Melville, and Sydney
Explore ACU's programs.
Top of Page

---
Florence University of the Arts, Italy
Explore FUA's Programs
Top of Page
---
IAU - Aix en Provence, France and Barcelona, Spain

Explore IAU in Aix en Provence
Explore IAU in Barcelona
---
Jagiellonian University- Krakow, Poland
Explore Jagiellonian University's programs.
Top of Page
Kansai Gaidai University - Hirakata, Japan
Explore Kansai Gaidai University's Asian Studies Program.
Top of Page

Lingnan University - Hong Kong, China
Explore Lingnan University's programs.
Top of Page
Strathclyde University - Glasgow, Scotland
Explore the University of Strathclyde's exchange programs.
Top of Page
---

Ulster University - Belfast & 3 other cities, Northern Ireland


Explore Ulster's exchange programs
.
Top of Page
---

Universidad Peruana de Ciencias Aplicadas (UPC) - Lima, Peru
All courses are taught in Spanish.
Explore UPC's exchange programs.
Top of Page

University College Dublin, Ireland

Explore UCD's study abroad programs.
Top of Page



---

Universidad de Montevideo - Uruguay


Explore Montevideo's Exchange Programs
.
Top of Page
---
University of Otago, Dunedin, New Zealand
Explore University of Otago
.
Top of Page
---
CIS Abroad - Multiple Countries