Major in Health Studies
Learning Opportunities
O
ur
Health Studies department offers our students a variety of volunteer community experiential learning opportunities. It is important to note that our students are offered these experiences as freshman. They can take advantage of these opportunities starting as a freshman but can choose to partake in these experiences throughout their tenure at Utica College. Each student is responsible for signing up for these opportunities through the Health Studies Student Society. Each student is asked to sign a student contract for each opportunity. In Addition, there are a variety of requirements to fulfill in order to partake in the specific activities. For example, a recent physical needs to be provided, in addition to a flu-shot and an updated mantoux shot. Each facilities requires specific requirements so each requirement may vary. Upon the conclusion of the experience, each student will be issued a Certificate of Completion and such will be presented to the student at our annual Health Studies Award Ceremony. All certificates can be included in one's professional portfolio.



The following opportunities are provided:

Aqua Buddies Pool Pals:


Utica College partners with Upstate Cerebral Palsy in Utica, NY. Our Utica College students are assigned a "buddy/pal", a child who is diagnosed with a developmental disability. Each week, our Utica College students accompany their "buddy/pal" into the Utica College pool. Each session is therapeutic in nature where a variety of sensory enriched activities are performed. Each session is also facilitated by a health care professional. Our students have the opportunity to observe a health care professional facilitate a therapeutic aquatic activity. This experience lasts approximately 8 weeks and it is offered in both the Fall and Spring semesters.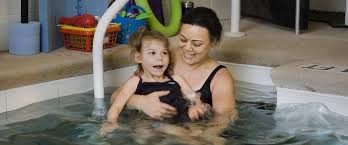 Presbyterian Nursing Home Group Exercise Program:


Utica College partners with Presbyterian Nursing Home in New Hartford, NY. Our Health Studies students co-facilitate an exercise group with health care professionals. This experience provides our students to interact with elderly individuals who present with a variety of diagnoses. This opportunity also provides our students with an opportunity to socially engage with the residents as well as with other health care professionals. A student leader is also assigned for this opportunity whereas they lead the student group in a variety of therapeutic activities. This experience lasts for 8 weeks and is offered in both the Fall and Spring semesters.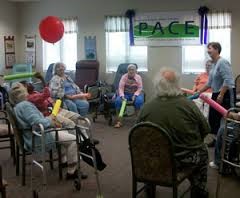 Excellus Blue Cross Blue Shield Rotation (Insurance/ Medical Claims and Health and Wellness):

Utica College partners with Excellus Blue Cross Blue Shield (BCBS) in Utica, NY. Our students are offered the opportunity to observe both the medical/ insurance claims and health and wellness divisions. In Today's market place, all health professionals need to have an awareness of the insurance industry as well as preventative efforts in order to maximize one's overall health and wellness. This experience lasts 4 weeks.
Empire Orthotics and Prosthetics:
Utica College partners with Empire Orthotics and Prosthetics in Yorkville, NY. Our students observe a certified orthotist and prosthetist while working with his patients. Our students observe the professional rapport that is established in addition to observing gait training, skin care integrity checks as well as construction and management of the devices utilized. Our students are also provided supervision when assisting in the laboratory via pouring molds for the prosthetic devices. This experience is for 8 weeks in the spring semester. *This experience is extended to a student selected by the Chair of the Health Studies Department.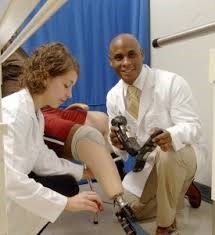 Faxton / St. Luke's Bedside and Beyond Program (Radiology and Emergency Room Advocacy):
Utica College partners with Faxton St. Luke's Hospital which is located in Utica, NY. Our students observe both the radiology and emergency room environment. With regards to the radiology department, our students are exposed to viewing various x-rays and CT scans. As future healthcare professionals, it is important to have a general knowledge of various diagnostic tests. With regards to the emergency room (ER) environment, our students assist the ER advocate, ensuring that the patient and their family members are having their needs met. This experience is offered during the spring semester and lasts 4 weeks.
Sitrin Advocacy Program for Skilled Nursing Residents:
Utica College partners with the Sitrin Health Care Center in New Hartford, NY. Our Health Studies students are assigned a resident who resides within their skilled nursing unit. Our students shadow their resident throughout their daily activities in order to gain an intimate perspective of their daily lives; such a perspective is important to obtain in order to properly advocate for the resident. Our students also perform a health and wellness questionnaire with their resident in order to determine their quality of life within several parameters. This experience is offered during the spring semester and lasts 8 weeks.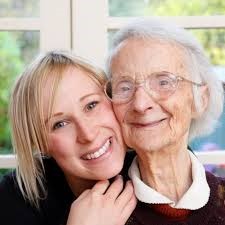 Campus Wide Health and Wellness Initiative:
Our health studies students also started a Wellness Initiative which reached out to our college community. Our students assist with performing a Health Assessment which measured: Height, Weight, Blood Pressure, Resting Heart Rate, Waist Circumference, Body Fat %, and Body Mass Index. This is a great college community event and a fantastic learning experience for our students.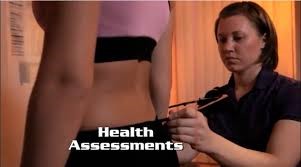 ---
A Message from the Chair of Health Studies
Welcome to our Health Studies homepage. It is an absolute pleasure to serve as Chairperson for the Department of Health Studies.
Read more >
Admissions Events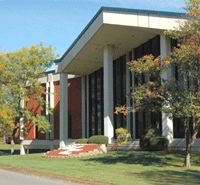 JOIN US ON CAMPUS:

EXPERIENCE UC

Meet students and faculty, tour campus, and join us for lunch.
Learn more / register


SATURDAY INFO SESSIONS
Q&A with staff followed by a campus tour.
Learn more / register
OPEN HOUSE
Learn more about programs, financial aid, student life, more.
Learn more / register
Upcoming events >