January 23:
Jasmine Millner: Art As A Form Of Activism
Spoken word/activist
Part of the commemoration of Dr. King and his legacy

About the Speaker:
Jasmine Millner, a native of Rome, NY, is a recent graduate of the University at Albany with a Bachelor's degree in Journalism and Spanish. She is currently a full-time freelance Social Media & Digital Marketing Manager for both local and international businesses. When she's not working, Jasmine is teaching Zumba or Salsa dancing classes in Rome, Utica, Albany, or Syracuse. She is also a published poet, freelance model, actress, and volunteers the rest of her free time in any way she can.

Event begins at 12:30 P.M.
Macfarlane Auditorium


January 30:
Steven Heyman, pianist
About the Performer:
Syracuse native and pianist
Steven Heyman
has appeared in solo recitals, chamber music concerts, and as concerto soloist throughout the United States, Canada and Europe. He has appeared in London, Paris, Prague, Munich, Vienna, Salzburg, Oslo, Montreal, Quebec, Los Angeles, Cincinnati, Milwaukee, Washington, Salt Lake City, Juneau, Philadelphia, and New York, among others. In New York, he has appeared in Lincoln Center, Columbia University, Carnegie Hall, Merkin Hall, and as an invited artist for a Juilliard tribute to the late legendary artist/teacher Adele Marcus. He received his education at the Juilliard School as a scholarship student of Adele Marcus and at the Hochschule fur Musik und darstellende Kunst in Vienna with Hans Graf. Mr. Heyman has won prizes in over a dozen national and international competitions. As a result of winning the Juilliard School's Concerto Competition, he appeared with the Juilliard Orchestra in Lincoln Center.
An active performer, he can be heard on nine commercial CD recordings. Two of these received SAMMY Awards, a Central New York area music award for excellence in recorded music. The most recent SAMMY was given for Echoes, a CD of new works for viola and piano, and is a collaboration with violist Laura Klugherz. In addition, another CD (all Corigliano on the Black Box label) was nominated for a Grammy award in the category of Best Chamber Music Performance. Very active in new music, he has been involved in dozens of premieres, including premieres throughout the U.S., and in Mexico, Europe and Asia. Several composers have written and dedicated music for Mr. Heyman. He played with the Society for New Music for over 25 years and received a special tribute from this organization in 2008. In the Central New York area, he has an active performing career including being the soloist with the Syracuse Symphony Orchestra (Symphoria) 28 times over a 46 year period.
Upcoming concerts include the complete Beethoven Piano and Violin Sonatas for the celebration of the 250th anniversary of his birth, a recital in Steinway Hall NYC, and concerts in Mexico, California, and throughout the Northeast.
Mr. Heyman is an Associate Professor in Piano at Syracuse University where he is also the Chair of the Department of Applied Music and Performance, and has been on the faculty for 30 years. At Syracuse University, among dozens of concerts in Setnor Auditorium, he has performed multiple concertos with the SUSO, including a Beethoven Concerto under the baton of Leon Fleisher. At SU, he has received the School of Music's Most Outstanding Faculty Member Award. In the summer of 2007, Mr. Heyman gave concerts and classes in Beijing and Shenyang China. At the conclusion of a residency at the Shenyang Conservatory of Music, he was appointed a Full Visiting Professor. He currently also serves as the Artist-in-Residence at Colgate University, where he frequently performs in solo recital, chamber music, and has appeared as soloist with the Colgate Orchestra 9 times.
Mr. Heyman is a Steinway artist.
Event begins at 12:30 P.M.
Library Concourse
February 13:

Society for New Music
Gregory Sheppard, bass
Patricia Albright, soprano
Sar Strong, piano

About the Performers:
Gregory Sheppard, bass, has been heard in principle roles with opera companies throughout the U.S., including San Francisco, NYC Opera, Dayton Opera and countless others. Recent appearances include Prince Gremin in Eugene Onegin with Syracuse Opera, Commendatore in Don Giovanni with WNY Chamber Orchestra & a recital in St. Augustine, FL. In concert he has sung Beethoven's Ninth Symphony with the Metro Chamber Orchestra, Verdi's Messe di Requiem with Cayuga Chamber Orchestra and Mozart's Requiem and Judas Maccabaeus with the New Haven Symphony. In addition, he has appeared as soloist with the Queens Symphony, Denver Symphony, Sioux City Symphony, Syracuse Symphony, American Symphony, Orchestra of St. Luke's, Illinois Symphony and The Little Orchestra Society. His appearances abroad include Germany, Austria, Finland, Italy, Costa Rica and London. Mr. Sheppard is the winner of many prestigious awards including a Metropolitan Opera National Council Award and Study Grant. Upcoming appearances include Pushed Aside: Reclaiming Gage at Colgate University & Hamilton College with the Society for New Music, Threepenny Opera with Syracuse Opera, Balthazar in Amahl and the Night Visitors for Anastasia Concerts, Verdi's Requiem with Masterworks Chorus, concerts at the Hudson Opera House, Long Lake Music Festival and recitals in Syracuse and New York City.

Patricia Albright, the daughter of Julius and Keturah Albright and the oldest of five children, graduated from West Genesee High School. She enjoys writing, singing, and playing the saxophone. During high school she studied voice with Neva Pilgrim for two years. Trisha was a winner two years in a row at the CNYAMT high school vocal competition, and chosen as one of the CNYAMT scholarship winners in March of 2013. As a result, she was a Rising Star at Cazenovia Counterpoint in July 2013, was selected for All-State and for Kaleidoscope at West Genesee high school prior to graduation, one of only two singers selected. Trisha performed on the CNYAMT scholarship winners recital in June 2013, and on the CMM prize winners recital in June at the Everson Museum. She attended Ithaca College on scholarship before transferring to Syracuse University. In July 2014 she performed again during Cazenovia Counterpoint in a program featuring the music of Syracuse native George N. Gianopoulos.

Rosee Head is a 16 year old sophomore at New Hartford High School who has been playing the violin for 13 years. She first studied with Iryna Juravich and is now studying with Matteo Longhi. Violin is an integral part of Rosee's life. She plays in the Symphoria Youth Orchestra, Hamilton College Orchestra, and New Hartford High School Orchestra during the school year. In the summers, she attends music camps - most recently the Sphinx Performance Academy and the Carnegie Hall's National Youth Orchestra 2. She credits these experiences with increasing her awareness of different opportunities available to violinists and helping her grow as a violinist. In addition to playing the violin, Rosee enjoys singing and dancing. She is currently a member of the New Hartford Senior High School choir and is both singing and dancing in the school's spring musical production, Cinderella. Rosee also enjoys being a member of the New Hartford track and field team.

Sar-Shalom Strong is well known to east coast audiences as both a soloist and a collaborative pianist. He has had the privilege of collaborating with international artists such as flutists Judith Mendenhall and Gary Shocker, trombonist Joseph Alessi, violinist Sarah Crocker, singers Helen Boatwright, Peter Vandergraaf, and Sanford Sylvan, as well as multitudes of fine musicians who live and perform throughout upstate New York. Sar has been involved in the premiere of many new works, and also appears on programs for Civic Morning Musicals, the Skaneateles Festival, A Little Summermusic, The Oasis Center of Syracuse, Hamilton College, and Utica College. He has performed orchestral keyboard with virtually all the orchestras in the area, most notably for almost ten years with the Syracuse Symphony Orchestra and is a founding member of both the Jewell Piano Trio and the Southwick Trio. Recorded performances with Society for New Music on Innova Records and with soprano Janet Brown on Russetbush Records have met with considerable acclaim. In 2016, Mark Records released eight recordings Mr. Strong made with clarinetist and saxophonist Ronald Caravan, which are available through Naxos. Sar is currently Lecturer in Piano and Coordinator of Staff Pianists for Hamilton College. He was previously associated with Colgate and Syracuse Universities. He is also active as an adjudicator and vocal coach.

Event begins at 12:30 P.M.
Library Concourse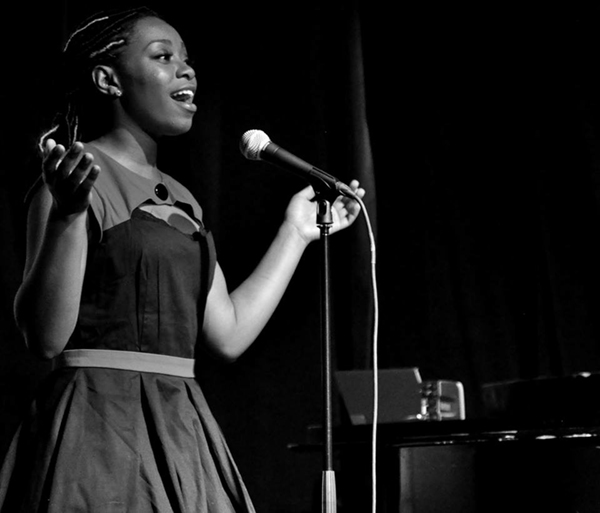 SPECIAL EVENING PROGRAM
February 22:
Alena Graedon, novelist
About the Author:
Alena Graedon was born in Durham, North Carolina, and is a graduate of Brown University and Columbia's MFA program. She has worked at Knopf and PEN and taught at Columbia. The Word Exchange, her first novel, was completed with the help of fellowships at several artist colonies. It has been translated into eight languages. She lives in Brooklyn, New York.

SPECIAL TIME AND LOCATION:
Event begins at 6:30 P.M.
Barnes and Noble in New Hartford, NY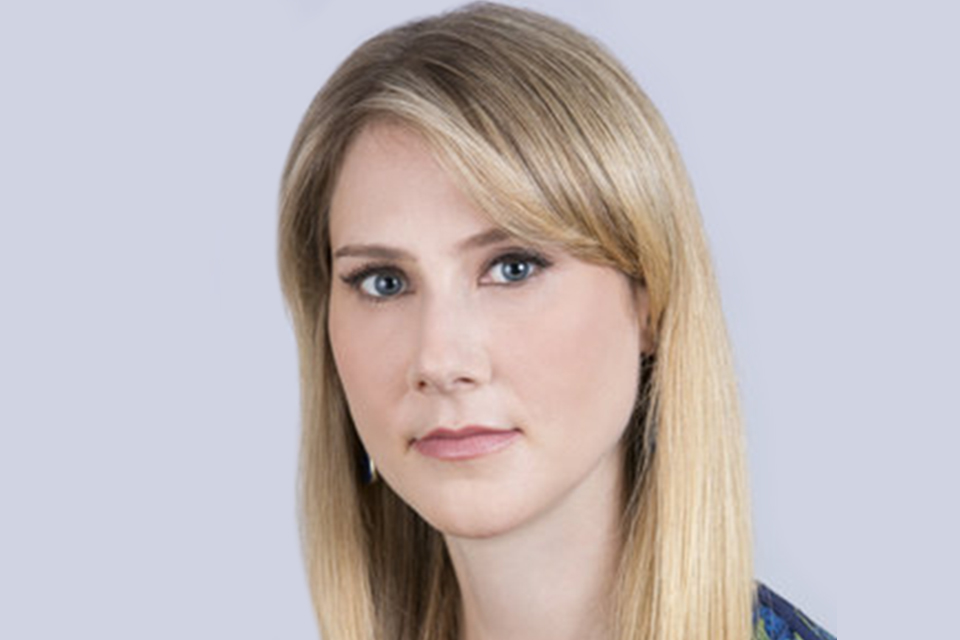 February 27:
Martha Grener, flute; Greg Woods, cello; Sar Strong, piano
About the Performers:
Martha Grener, Martha Grener is a freelance artist and music educator. As a freelance artist, she is most noted for solo recitals, chamber music, and as an extra in various upstate orchestras including Symphoria, Catskill Symphony Orchestra, and the Clinton Symphony Orchestra. Her flute/harp duo (Duo L'Adour) was nominated for a Syracuse Area Music Award (SAMMY) in both 2013 and 2014 and won a SAMMY award for her album "Dare to Dream: a series of reveries for flute & harp" in 2014. Ms. Grener has been a solo recitalist on many local concert series including Goldenberg Series, Liverpool Library, Joyful Noise, Motto Music Series at the Fayetteville library, Civic Morning Musicals, the Oaks at Menorah, Armory Square, Onondaga Community College Day of Percussion with flute & percussion. This past year, she has also performed outreach concerts for Civic Morning Musicals at the Nottingham, Upstate Hospital, and the Temple Concord. Ms. Grener was a featured soloist on the Syracuse Friends of Chamber Music Series (SFCM) 2018 performing the Suite Modale by Ernest Bloch accompanied by chamber orchestra. She was also a performer on the SFCM 2016 series as principal flute in the Kuhlau flute quartet in e minor. Ms. Grener was a flutist with Dolce Flutes in Syracuse during its life of 2009-2015 (rip dolce flutes!) where performances were held at Hobart William Smith, Lemoyne College, Syracuse University, Onondaga Community College and other local venues.

Gregory Wood is Assistant Principal Cellist of Symphoria, and was Acting Principal Cellist of Symphoria for 2014-15. Mr. Wood was Assistant Principal Cellist of the SSO, and was also a member of the Rochester Chamber Orchestra. He is currently a member of the Fingerlakes Opera Orchestra in Geneseo, and has recently performed as substitute cellist with the Detroit Symphony Orchestra. Mr. Wood was also Principal Cellist of the Cincinnati Pro Musica Chamber Orchestra, and performed with the Cincinnati Symphony Orchestra. He is adjunct instructor of violoncello and coaches chamber music at the Setnor School of Music at Syracuse University. In addition to SU, he is also adjunct instructor of violoncello at Onondaga Community College, and has a private teaching studio with two former students as winners of the CMM concerto competition: Brian Gadbow and Lucas Button. Mr. Wood received his Bachelor of Music Degree in performance at the University of Cincinnati College Conservatory of Music, studying with Lynn Harrell, Jack Kirstein, Zara Nelsova, and the LaSalle Quartet. He also performed as soloist with the Pro Musica Chamber Orchestra, the Syracuse Symphony, and as winner of the Cincinnati College-Conservatory of Music concerto competition. He received the 2006 Excellence in Chamber Music Performance award from CMM and has performed solo and chamber music recitals regularly in the Central New York area, primarily with the Jewel Chamber Players, the Southwick Trio, the Society for New Music, the Skaneateles Festival, the Cassatt String Quartet, Civic Morning Musicals, and Syracuse Friends of Chamber Music.

Sar-Shalom Strong is well known to east coast audiences as both a soloist and a collaborative pianist. He has had the privilege of collaborating with international artists such as flutists Judith Mendenhall and Gary Shocker, trombonist Joseph Alessi, violinist Sarah Crocker, singers Helen Boatwright, Peter Vandergraaf, and Sanford Sylvan, as well as multitudes of fine musicians who live and perform throughout upstate New York. Sar has been involved in the premiere of many new works, and also appears on programs for Civic Morning Musicals, the Skaneateles Festival, A Little Summermusic, The Oasis Center of Syracuse, Hamilton College, and Utica College. He has performed orchestral keyboard with virtually all the orchestras in the area, most notably for almost ten years with the Syracuse Symphony Orchestra and is a founding member of both the Jewell Piano Trio and the Southwick Trio. Recorded performances with Society for New Music on Innova Records and with soprano Janet Brown on Russetbush Records have met with considerable acclaim. In 2016, Mark Records released eight recordings Mr. Strong made with clarinetist and saxophonist Ronald Caravan, which are available through Naxos. Sar is currently Lecturer in Piano and Coordinator of Staff Pianists for Hamilton College. He was previously associated with Colgate and Syracuse Universities. He is also active as an adjudicator and vocal coach.

Event begins at 12:30 P.M.
Library Concourse
April 3:
Natalie Scenters-Zapico, poet
About the Author:
Natalie Scenters-Zapico is from the sister cities of El Paso, Texas, U.S.A. and Ciudad Juárez, Chihuahua, México. She is the author of The Verging. She earned a BA from University of Texas at El Paso and an MFA in poetry from the University of New Mexico. Cities, which won the 2016 Great Lakes Colleges Association's New Writers Award, the National Association for Chicana and Chicano Studies Tejas FOCO Award, was featured as a top ten debut of 2015 by Poets and Writers, and named a Must-Read Debut by LitHub (Center For Literary Publishing, 2015). A CantoMundo fellow, her poems have appeared or are forthcoming in American Poets, The Believer, Prairie Schooner, West Branch, Tin House, Indiana Review, Best American Poetry 2015 and more. Zapico is the author of Lima :: Limón (Copper Canyon Press, forthcoming 2019). She has taught at the University of Nebraska—Lincoln, Westminster College, the University of Texas at El Paso, and elsewhere. She is the recipient of the PEN American/Joyce Osterweil Award for Poetry, the Great Lakes Colleges Association Prize, the Utah Book Award, and the National Association of Chicano/a Studies Book Award. She has received a Lannan Literary Fellowship and has served as a CantoMundo Fellow. In 2018, Scenters-Zapico was awarded a Ruth Lilly and Dorothy Sargent Rosenberg Poetry Fellowship from the Poetry Foundation. Natalie lives with her husband, border rhetorics scholar Jose Angel Maldonado, in Salt Lake City.

Event begins at 12:30 P.M.
Macfarlane Auditorium
April 10:

Jon Chopan, fiction
About the Author:
Jon Chopan is a writer, teacher, and editor. He is assistant professor of creative writing at Eckerd College in St. Petersburg, Florida. His first collection, Pulled from the River, was published in 2011, and his work has appeared in Glimmer Train, Hotel Amerika, Post Road, Epiphany, and The Southampton Review, among other outlets. He received his BA and MA in American History from SUNY Oswego and his MFA from The Ohio State University. His fiction and nonfiction have appeared in Glimmer Train, Hotel Amerika, The Southampton Review, Post Road, and elsewhere. Professor Chopan has worked as an editor and reader for Sweet, Prime Number Magazine, and Epiphany. His first book, a memoir in stories, Pulled from the River was published by Black Lawrence Press in 2012. His second, a collection of linked short stories about the war in Iraq, was the winner of The 2017 Grace Paley Prize for Short Fiction and was published by The University of Massachusetts Press. Professor Chopan teaches courses in fiction and nonfiction as well as study abroad courses that explore travel writing, and editing and publishing through The Gower Street Press

Event begins at 12:30 P.M.
Macfarlane Auditorium
April 17:
Utica College Concert Band
Michael J. Dimeo, director

About the Performers:
The Utica College Concert Band was founded by Dr. Louis Angelini in 1981. Frank Galime directed the band until his retirement. Since then the band has been directed by Michael J. DiMeo, retired director of bands from New Hartford High School. Mr. DiMeo received his B.S. and M.S. in Music Education from the Crane School of Music at SUNY Potsdam. He is a veteran Utica area performer and instructor, having spent 30 years as an educator in Westmoreland and New Hartford central school districts. At New Hartford High School, Mike helped their marching band become State Champions on four occasions. He has devoted his time to several competitive marching band circuits and received two outstanding soloist awards as Head Brass Instructor/Soloist for the Syracuse Brigadiers Drum and Bugle Corps. In addition to directing the Utica College Concert Band, Mike conducts the New Hartford Citizens Band in the summer and was a member of the versatile group "Classified" (which was recently inducted into the Rome Arts Hall of Fame.). In addition to regular performances in the Professor Harry F. and Mary Ruth Jackson Lunch Hour Series, the band plays an annual Concert for Veterans, a combined concert with Mohawk Valley Community College Concert Band, and at local events and at senior citizen communities such as the Masonic and Presbyterian Homes.

Event begins at 12:30 P.M.
Library Concourse
April 24:

Utica College Concert Choir
Lynne Ferrara, director
Alane Varga, accompanist

About the Performers:
Lynne Ferrara, a native of Central New York, holds a Bachelor's degree in Music Education (vocal concentration) from The College of Saint Rose and a Master's degree in Vocal Performance from New Jersey City University. Upon completing graduate school, Ms. Ferrara accepted a position as an Adjunct Instructor of Music at Herkimer College and currently serves as the college's music faculty liaison for their College Now Program where she mentors and oversees local high school music educators. In the fall of 2018, she joined the adjunct music faculty at Utica College. At her two teaching posts, Ms. Ferrara teaches coursework in music history, piano, and voice. In addition to teaching, she is an active performer in small ensemble and solo settings. Recently, Ms. Ferrara made her operatic debut in a concert collaboration project with Bronx Opera as Papagena from Mozart's The Magic Flute. The music of Mozart has always been an interest of hers and led to the writing of her graduate thesis entitled "Mozart's Muse: Examining the Feminine Influence in Mozart's Life and Music." Ms. Ferrara is a member of the National Association of Teachers of Singing.

Alane Varga, a native of Pittsburgh, PA, attended Slippery Rock State College for her Bachelor's degree in Special Education and her Master's in Counseling Services. Alane began her career at Utica College in fall 1983, as a counselor in the Academic Support Services. She was cofounder with Dr. Della Ferguson of the Womyn's Resource Center at Utica College. From 2011 to 2014 Alane served as Dean of Students at Utica College. Since then she has served as Dean of Diversity and Student Development. Her musical experience includes serving as accompanist in a variety of venues, including community coffee houses, musicals performed at Utica College reflecting her love of Broadway, and the UC Lunch Hour Series.

Event begins at 12:30 P.M.
Library Concourse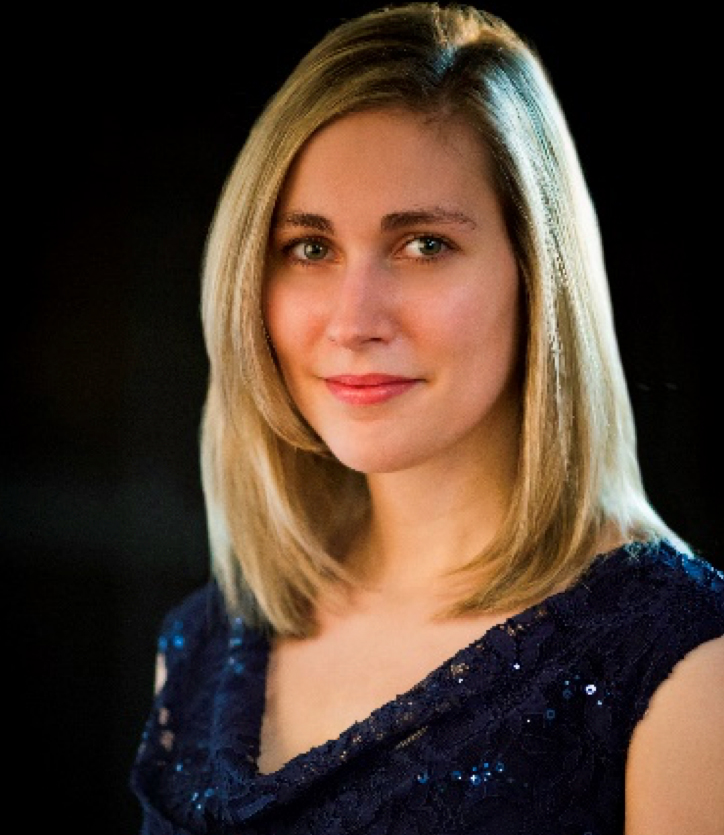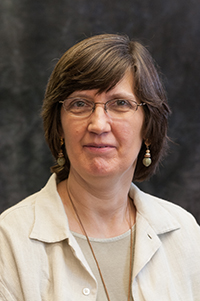 [NOTE: SPECIAL TIME / LOCATION]
April 24:

Cassandra Lopez, poet
About the Author:
Casandra Lopez is a Chicana, Cahuilla, Luiseño and Tongva writer raised in Southern California. She has an MFA from the University of New Mexico and has been selected for residencies with the Santa Fe Art Institute as well as the School of Advanced Research where she was the Indigenous writer in residence for 2013. She is the winner of the 2013 Native Writers Chapbook Award from the Sequoyah National Research Center. Her work can be found or is forthcoming in various literary journals such as Potomac Review, Hobart, Weber, CURA, McNeese Review and Unmanned Press. She is a CantoMundo Fellow and is a founding editor of As/Us: A Space For Women Of The World.

SPECIAL EVENING READING: 6:30 P.M.
SPECIAL LOCATION: Carbone Family Auditorium