Faculty and Staff Resources
The Counseling Center at UC. What can WE do for YOU?
The Counseling Center is located within the Student Wellness Center on the second floor of the Strebel Student Center, room 204. We are open Monday - Friday, 8:30 a.m. to 5:00p.m, and a counselor on-call is available after hours and on the weekends/over holidays by contacting Campus Safety at extension 3046. Registered students have access to a counselor for crisis situations 24/7 if need be.
If a student is not currently registered for classes, we are not able to meet with them, however can provide local counseling/emergency resources.
Our staff is comprised of professionally trained clinicians, licensed by the State of New York, who can assist students with a wide variety of concerns. We have extensive experience in an array of challenges including: grief/trauma work, anxiety management, alcohol/drug counseling, depression, and suicide assessment. We are here to assist students adjust to college life, overcome stressful life situations, and also to help make difficult life decisions. Additionally, we are here to support faculty/staff learn ways to more effectively support, communicate and/or work with difficult or struggling students.
Some examples of the types of things we help students with include:
Alcohol/substance abuse concerns
Anger management

Anxiety

ADD/ADHD

Date rape/Sexual Assault

Depression

Eating disorders

Family problems

Grief and loss

Homesickness

Relationship problems

Relaxation techniques

Roommate conflict

Self esteem

Self-harming behaviors

Sexual identity

Suicidal thoughts

Trauma (PTSD)

More specific services we can offer your students are:
Presentations on effective communication, conflict resolution and/or relationship building skills

How to stay safe when going out to a party or out on a date

Ways to improve your concentration

How to overcome social anxiety

How to help a friend in need

How to have a difficult conversation with a friend/family member

Fun stress relieving activities

Appropriate use of social media (how posting/commenting/joining a certain group can lead to negative outcomes)

And much more!
How to contact us:
To schedule a counselor to attend your class, or to refer a student, please contact:
Alison Franklin, Director
ahfrankl@utica.edu

If a student is interested in obtaining information or in scheduling an appointment, please have them contact the Counseling Center via phone, email or face-to-face:
315-792-3094
counseling@utica.edu
Strebel 204
---
What to do in an emergency
In case of an emergency, please refer to the
Crisis Intervention section
of this site.
To refer a student:

To make a referral to the Counseling Center, please fill out this form completely (click on the icon below). Someone will be in touch with the student within 2 business days. If you do not think it can wait 2 business days, please contact our office immediately.

Recognizing Distress


Students exhibit signs of distress in a

variety of ways, including:



*Disruptive behavior


*Changes in academic performance
*Depressed or elevated mood


*Changes in classroom participation


*Anxiety or difficulty sitting still


*Expressing suicidal thoughts or plans




*Threat of violence


*Multiple requests for special

consideration


*Withdrawal from peers, activities




*Major changes in sleep/nutrition




*Excessive absence


*Hostility, inappropriate outbursts



Responding to Distress


*Respond immediately to problem

behaviors before they increase

*Consult and seek advice when needed

*Keep interactions with students calm and respectful

*Document problem behaviors in

writing

* Clearly state expectations for
appropriate

classroom behavior

*Utilize UC's Early Warning System

* Suggest additional services

as appropriate

How you can help
There are a number of reasons why a student might not be performing to his or her ability. Often, students don't even understand themselves why they are struggling. What may look like laziness, disinterest, or lack of participation could, in fact, be symptoms of some deeper issues.
No one expects faculty to act as therapists. Even so, your observations and interactions with students provide a natural vehicle for assisting students in getting the help they need.
Sometimes, the answer is simply to make an adjustment that allows the student to have an extended deadline, alternative testing methods, or other assistance. In other instances, while these adjustments may address the issues on the surface, deeper issues persist. There is another level of support available.
If you are concerned about a student, call the Counseling Center at
(315) 792-3094 or email us at counseling@utica.edu. We will work with you and the student to formulate a plan to address those concerns.

Unless it is an emergency, please do not bring the student to our office. Please either have the student contact us to make an appointment or complete the counseling referral form/contact Alison Franklin.
If it is an emergency, please contact Campus Safety and ask for the counselor on-call.


What to say to your student
Except in an emergency, the most important thing is to present your concern so that the student can freely accept, consider, or refuse your recommendation. Some people need time to think over the decision to seek counseling. A caring and gentle suggestion is usually enough. Here are some possible conversation starters:
"You seem very upset; is there something wrong? Do you have someone to talk to? Perhaps it might help to talk to one of the counselors on campus?Students say it's a good place."
"If you like, you could use my phone right now to call the Counseling Center to make an appointment with a counselor."


To learn additional ways to more effectively support, communicate and/or work with difficult or struggling students, please contact us at anytime!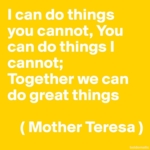 ---
Contact Us
Information / Appointments


HOURS:
Monday - Friday
8:30 a.m. - 5:00 p.m.
Please call (315) 792-3094 or
email the office at
counseling@utica.edu


Fax: (315) 792-3700
Please Note:
While email is private, it is not confidential. If you would like to discuss a personal concern, we request that you contact us either in person or by telephone.
Refer a Student
---
Weekdays after5:00 p.m., on the weekends/holidays or in
emergency situations, contact Campus Safety at (315) 792-3046 and ask to speak to the Counselor-on-call.


---
Staff


Alison Franklin, LCSW

Director
ahfrankl@utica.edu
Brittany Higgins, M. Ed
Counselor
bdhiggin@utica.edu
Thomas, TJ, Lane, LMSW
Counselor/Alcohol and Other Drug Educator
tjlane@utica.edu
---
Adapted from www.GayAlliance.org
The SafeZone program was created to develop, enhance and maintain environments in workplaces, schools and other social settings that are culturally competent and supportive to LGBTQ (lesbian, gay, bisexual, transgender and queer/questioning) individuals, as well as straight, cisgender people who care about diversity, equality and inclusion.

What is a SafeZone?
A safe zone or a safe space is a place where all people feel welcome and safe. It may be a room, a car, or an entire college campus. The Gay Alliance SafeZone program aims to increase the awareness, knowledge, and skills for individuals and address the challenges that exist when one wants to advocate for their LGBTQ peers, family members, friends and co-workers. Creating safe zones or safe spaces is a proactive step that schools, agencies and corporations can take to create welcoming, inclusive spaces so that all people are empowered to reach their full potential.

What does mean?

If you see this symbol next to a staff member's name or an office door, it means that they have completed the SafeZone training. They have additional knowledge regarding LGBTQ related concerns.

Sponsored by the Diversity Committee