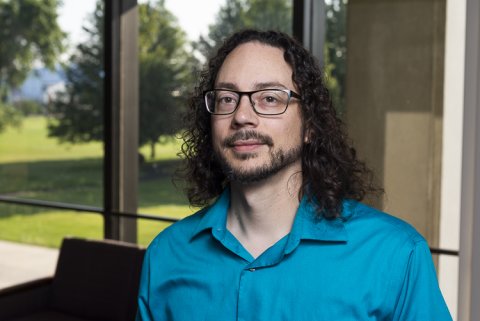 Position
Assistant Professor of Physics
Phone
(315) 792-2322
Email
Office
264 Gordon Science Center
School of Arts & Sciences
Position type
Past Research
Selected peer-reviewed publications include:
J. D. H. Gaffney and Amy L. Housley Gaffney, Student satisfaction in studio-style physics classes, Phys. Rev. Phys. Educ. Res. 12, 020125 (2016).
J. D. H. Gaffney and Jacob T. Whitaker, Making the most of your first day of class, The Physics Teacher, The Physics Teacher 53(3), 137-139 (2015).
J. D. H. Gaffney, Education majors' expectations and reported experiences with inquiry-based physics: Implications for student affect, Phys. Rev. ST Phys. Educ. Res. 9, 010112 (2013).
J. D. H. Gaffney, A. L. Housley Gaffney, and R. J. Beichner, Do they see it coming? Using expectancy violation to gauge the success of pedagogical reforms, Phys. Rev. ST Phys. Educ. Res. 6, 010102 (2010).
J. D. H. Gaffney, E. Richards, M. B. Kustusch, L. Ding, and R. Beichner, Scaling up education reform, J. Coll. Sci. Teach. 37(5), 48-53 (2008).
Courses Taught
These days, Prof. Gaffney is mostly interested in the development of active learning courses for physics students and researching student affect related to learning physics. He is currently developing and teaching PHY 141 and 142, which is a sequence of physics courses specifically designed for students in the Construction Management program at Utica University. This course takes place in the Physics Department's Laboratory Classroom, located in New Science Building room 219, which he helped design to be a research-based technology-rich classroom created especially to facilitate interaction and flexibility in course design.
Other recent courses he has taught include: PHY 261/262 (the calculus-based Introductory Physics sequence), which uses the Matter and Interactions curriculum; PHY/ENG 323 (Statics and Dynamics); and PHY 151/152 (the algebra-based Introductory Physics sequence). He also provides opportunities for students interested in Physics Education Research and Development to act as Teaching Assistants in Physics courses or to participate in research projects.
I would like to see logins and resources for:
For a general list of frequently used logins, you can also visit our logins page.