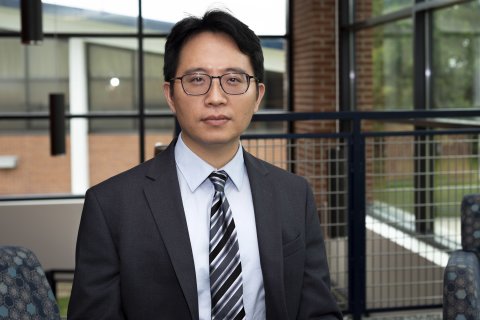 Position
Two-Year Assistant Professor of Data Science
Phone
(315) 792-2310
Email
Office
119 DePerno Hall
School of Arts & Sciences
Position type
Biography
Jing-Mao Ho received his Ph.D. in Sociology from Cornell University. He holds an MA in Sociology and MS in Computer Science from National Taiwan University, and a BS in Information Engineering from I-Shou University. He does theoretical and empirical research at the intersection of social science, computer science, and statistics. His doctoral dissertation explores the reflexive relationship between statistics, society, and politics. He is currently involved in projects on a variety of substantive topics, such as social networks, world society, democracy, trust, mobilization, crime, deviance, and social control, organizations, elites, and methodology. He also specializes in analyzing data to obtain insights into human behavior and social interactions, with years of experience in developing and applying statistical methods, computational models, and machine learning algorithms. He also investigates the philosophical and mathematical foundations of predictive modeling.
Dr. Ho joined Utica College's Data Science Program as a Visiting Assistant Professor. He teaches a variety of courses at Utica College, including Introduction to Sociology, Statistical Methods, Data Mining, Machine Learning, and Data Visualization. He was also a graduate teaching assistant for many different courses, such as American Society through Film, Social Inequality, Controversies over Inequality, Sociological Methodology, and Theory of Computation. He was selected as a graduate teaching fellow of the Center of Teaching Excellence at Cornell University.
I would like to see logins and resources for:
For a general list of frequently used logins, you can also visit our logins page.