Here's the Pitch
A look at the five student companies competing for startup success (and real cash) in tonight's Entrepreneurial Media final presentation. 
It's a big night for UC's aspiring entrepreneurs.
For the second year, students in Brett Orzechowski's Entrepreneurial Media class will present their startup ideas before a panel of judges in a "Shark Tank" style competition. The event, which takes place at 5 p.m. tonight, Dec. 6, in Carbone Auditorium, is the culmination of a semester designed to help budding entrepreneurs turn their bright ideas into a real-life businesses. Students formed teams to create media-based business plans, conduct market research, and design prototypes; their final grades are based solely on the judges' scores, and the winning team gets $2,000 to help their business grow. Last year's winning product, nutrition app
SucSeed
, received multiple offers from local investors and placed second in the regional round of the
Mohawk Valley Collegiate Business Plan Competition
.
The presentations will be streamed live starting at 5 p.m. Watch here.
Here's a look at this year's competitors:
---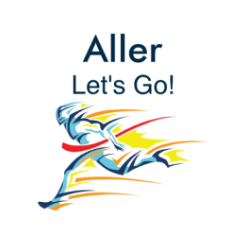 1. Aller
What it is: A software company that serves to enhance student engagement on college campuses through attractive advertising and in-app incentives all in one place.
Where the idea came from: "There's a serious lack of participation here at Utica College and not because the students are lazy or uninterested, but mostly because many students just don't know what is going on around them," says team member Harriet Gyamera. "I thought it would be much easier to put all the events on an interactive app where students can see who else may be attending and even message other students already at a particular event. Hopefully, the social media aspect could draw more students to events because of FOMO (fear of missing out)."
Why Aller should win: "Utica College really tries to keep students engaged," says Gyamera. "I believe Aller is the tool that will help our school and other schools reach more students."


---
2. Style House
What it is: A social media platform and e-commerce solution that connects fashion enthusiasts, up-and-coming designers and boutique owners.
Where the idea came from: The idea for Style House came from senior Jacob Nesci. "He has been working to launch his own clothing line for years," says team member Marissa Filletti. "After doing some market research, we discovered that Jacob, along with 7,300 independent designers in New York City alone, have the talent to break onto the fashion scene but lack the resources to do so."
Why Style House should win: "The online apparel market is on the rise and our combination of features appeals to the massive millennial consumer population," says Filletti. "Style House is the virtual personal stylist that consumers have been waiting for and the untapped potential market that up-and-coming designers have been waiting to tap into."

---
3. Future Athletics
What it is: An organization whose mission is to prepare student-athletes socially, academically, and athletically to reach their full potential.
Where the idea came from: "The idea came about when my colleague Carl Taylor and I were discussing the incredible football season a very close friend of ours had during his freshman year. Sadly, due to grades, finances, and other personal reasons, he is no longer a student," says team member Markel Louis. Inspired by their friend's story, the team behind Future Athletics seeks to equip high-school athletes with the skills to face the demands of college and graduate.
Why should Future Athletics win: "Because our product is for the youth," says Louis. "It's inexpensive, and it will provide the best opportunity for any student-athlete looking to take it to the next level."

---
4. CO.CO
What it is: A Data as a Service (DaaS) company in the higher education industry that provides students with features that make college easier and less stressful by solving many of the most-pressing management problems for college students today.
Where the idea came from: "As college students, we understand what problems and issues college students are facing, so we wanted to create an application that houses all the necessary tools for them to succeed in their studies," says team member Daeshan Buseck. "While some places offer some of our services, there is no single application that has everything we have."
Why CO.CO should win: "We have a really solid business plan, and CO.CO will be a tool that all students will have and want. This application will cover almost every single issue that students face, and we want to make sure that all students have the tools they need to succeed."

---
5. EcoHouse
What it is: An environmental organization that provides information to Wisconsin-based communities that are battling polluted areas across the state, especially near reservations and their neighboring communities.
Where the idea came from: "The idea sprouted from a conversation about global warming and how both sides viewed the issue," says team member Brickman House. "People cannot deny that they contribute to unhealthy waste in their day-to-day lives. If we could promote a better sustainable life for each individual, we have the chance to reduce personal waste and create a larger society of self-sustaining individuals."
Why EcoHouse should win: "We plan to build a healthier environment for everyone willing to participate in sustainable activities," says House. "This business was created for the greater good of the environment, so a win on Wednesday would be a win the environment and society."