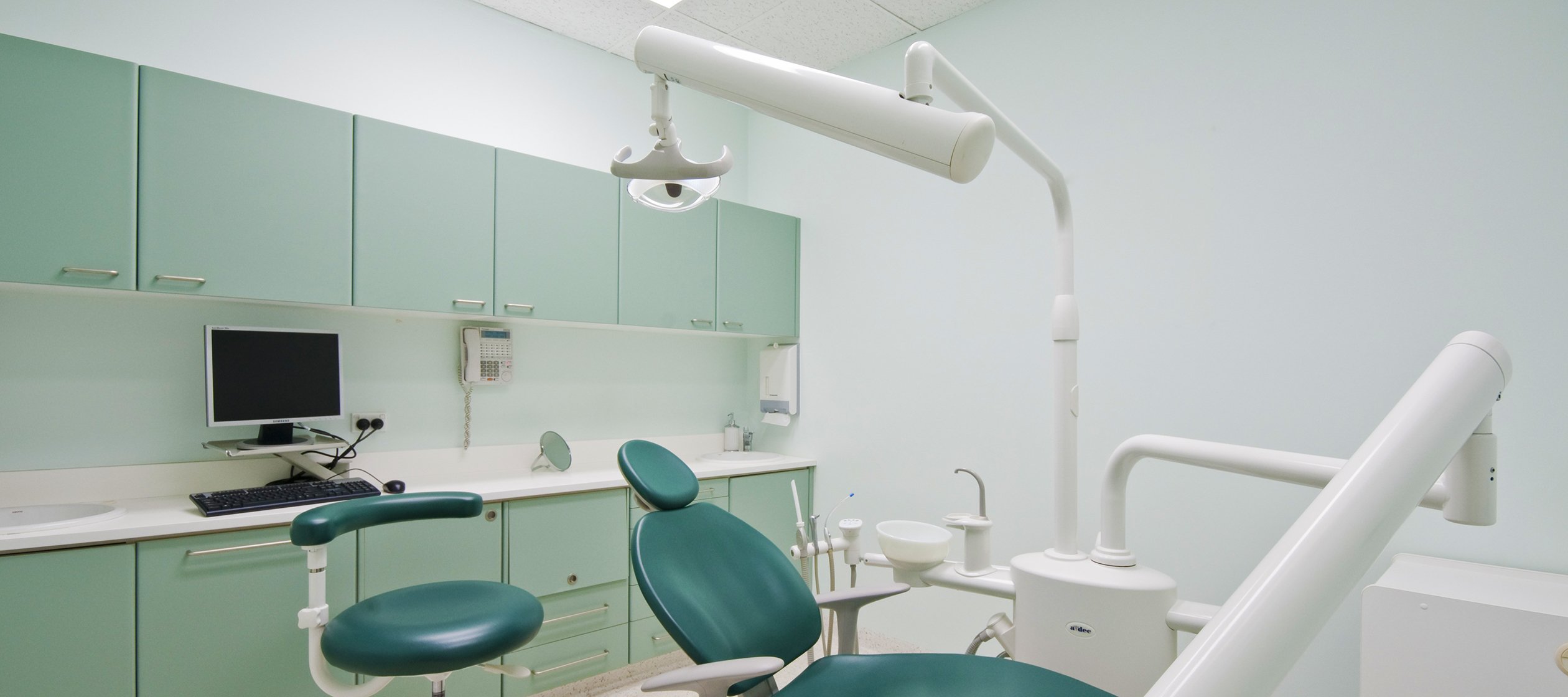 Dr. Michelle Haddad Memorial Seminar
24th Annual Dental Seminar
Utica College continues to take a variety of measures in response to the current coronavirus pandemic.  The safety of our students, faculty, staff, and community members that attend our programs is our utmost concern. 
As such, the Dr. Michelle E. Haddad Dental Seminar, planned for Friday, March 20, has been canceled.  Registered participants will be refunded their seminar fee.  Thank you for your understanding. 
For questions, please contact the Office of College Events and Conference Programs at 315-792-3344.
---
Continuing Education Credit
Henry Schein sponsors the program and is an ADA CERP Accepted National Program Provider of MAGD/FAGD credit. Attendees will receive 7.0 hours of Continuing Education Lecture Credit for attending the entire presentation.
Dentists: $250
Auxiliary Staff: $100
Dental Residency Program Associates:
Attendings and Former Dental Residents: $100
Auxiliary Staff (of attendings and former dental residents): $50
The registration fee helps fund the following:
Dr. Michelle E. Haddad Scholarship Fund (at Utica College)
Dental Hygiene Scholarship Fund
Dental Residency Program
Dr. Thomas Hebert Memorial Scholarship
Call 315-792-3344 for information about the program or the cancellation and refund policy. Requests for refunds must be made on or before Friday, March 6, 2020. We reserve the right to cancel this program at any time.
Speakers and Seminar Topics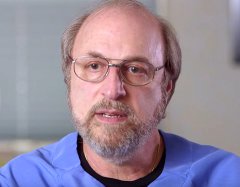 Lawrence Kotlow, DDS
About Dr. Kotlow:
Dr. Lawrence Kotlow is a 1972 graduate of SUNY Buffalo Dental School in Buffalo, New York, and completed his pediatric dental residency at the Children's Hospital in Cincinnati, Ohio, between 1972 and 1974. Since 1974, he has had a private practice in Albany, New York. He became board certified in Pediatric Dentistry in 1980, and is a Fellow in the American Board of Pediatric Dentistry. Dr. Kotlow has received the three major Third District Dental Society Awards and has served as president of the Third District Dental Society of New York State.
As a member of the Academy of Laser Dentistry (ALD), Dr. Kotlow served on the Board of Directors, achieved Advanced Proficiency in Erbium lasers and the Nd:YAG laser, as well as Standard Proficiency in the use of diodes' CO2 @9300nm and ALD Mastership status. He was also the 2014 recipient of the Leon Goldman award for excellence from the ALD.

He is an internationally known expert on aiding mothers in achieving a comfortable and effective latch during breastfeeding due to tongue and lip ties, and has lectured to over 4,500 healthcare professionals on the diagnosis, laser treatment and post-surgical care of these infants. He has lectured on lasers and pediatric dentistry throughout the United States and Internationally in Israel, Canada, Taiwan, France, England, Australia, Italy and Denmark.
Dr. Kotlow has contributed to five textbook chapters on the use and benefits of soft tissue lasers, hard tissue lasers and Photobiomodulating lasers in Pediatric Dentistry and has been involved in the development and introduction of the new Isotopic Carbon Dioxide laser operating @ 9300nm known as Solea developed and manufactured by Convergent Dental, a United States company.
Dr. Kotlow's Presentation:
Tethered Oral Tissues (TOTS): A Common Undiagnosed Source of Obstructive Airway Problems, Obstructive Sleep Apnea and Reflux.
Tethered oral tissues such as the lingual and upper lip frenum attachments should be part of many differential examinations in infants suffering from any type of breastfeeding issues. Today, medicine and dentistry are merging ever closer together. Using the appropriate laser surgical devices, infants can be safely treated in the dental office without the need for general anesthesia or the operating room. Revising infants Tethered Oral Tissues for mothers unable to achieve a secure latch of the infant onto her breast can interrupt and prevent postpartum depression, mastitis, blocked ducts, bleeding and cut nipples and more. Today, we will concentrate on the assessment, diagnosis and treatment of TOTS in preventing obstructive sleep apnea and air induced reflux in infants and toddlers as well as the prevention of many problems associated with these symptoms.
Learning Objectives:
After the presentation, attendees should be able to:
Properly assess and diagnose TOTS
Understand how they can be safely revised using lasers
See how dentistry and medicine are merging towards each other, which have their beginning in the oral cavity.
Charity Bouyer, DMD
About Dr. Bouyer
Dr. Charity Bouyer was born in Buffalo, New York. She graduated with a Bachelor of Science in Biology from Saint John's University in Queens, New York. There, she devoted many hours of community service, including the distribution of food and supplies to underserved populations. She received her Doctor of Medicine in Dentistry from UCONN School of Dental Medicine in Farmington, Connecticut. There, she became a member of many dental associations and participated in community service opportunities including high school mentoring, a dental service trip to Maine, CSDA Mission of Mercy, health education at the American School for the Deaf and oral health screenings at Special Olympics, YMCA Head Start and a local homeless shelter. Her hobbies include traveling, reading, cooking, hiking and spending time with friends and family.
Dr. Bouyer's Presentation: Opioids in Dentistry
According to the United States Drug Enforcement Administration, more than six million Americans are abusing prescription drugs. This is more than the number of Americans abusing cocaine, heroin, hallucinogens and inhalants combined. To further emphasize the opioid crisis we are experiencing, in January 2012, the Center for Disease Control and Prevention (CDC) announced that the United States is having an epidemic of prescription drug-related overdoses. The majority of these overdoses involved prescription opioids. In order to address this widespread problem, effective pain management and substance abuse education is crucial. Healthcare providers, especially dentists, should understand substance abuse, be able to identify substance users, be familiar with effective non-opioid pain management options as well as changes in the law that aid in the reduction of opioid prescribing.
Learning Objectives
After the presentation, attendees will be able to:
Recognize a substance abuser and identify commonly abused prescription drugs
Recognize oral conditions that may be present with chronic prescription medication and/or illegal drug use
Describe management of acute dental pain through use of non-opioid and opioid analgesics as well as understand appropriate non-opioid and opioid prescribing practices
Identify clinician/patient communication strategies for drug addictions and resources to support patients who are interested in cessation
Identify laws and court cases that aid in the reduction of opioid prescribing.
---
Josiah Most, DDS
About Dr. Most
Dr. Josiah Most attended college at Central Michigan University in Mount Pleasant, Michigan, where he received his general education and various awards in a venture of artistic pursuits, eventually graduating with a bachelor's degree in BioMedical sciences. His Doctorate of Dental Surgery was recently completed at the SUNY University at Buffalo School of Dental Medicine in Buffalo, New York. He is currently in the process of completing a one year general practice residency program with the Mohawk Valley Health System (MVHS) Dental Health Center. He currently anticipates further practice in the field of general dentistry.
Dr. Most's Presentation: Antibiotics in Dentistry
This presentation will focus on the application of antibiotics in the field of dental medicine. Situations will arise where patients have neglected dental care, encounter trauma or have medical complications warranting antibiotic consideration. The indications for antibiotic use and managing acute infections will be discussed. Other antibiotic applications and prescribing for prophylaxis will also be highlighted. Different classes of antibiotics are in use and determination of the right regimen is also considered based on mechanism, pathological target and medical precautions. Knowledge on effective antibiotic use is a practical and essential aspect in all areas of dentistry.
Learning Objectives
After this presentation, attendees will be able to:
Understand function and classification of antibiotics
Be familiar with antibiotic precautions
Know dental antibiotic indications
---
Kelsey Romanowski, DDS
About Dr. Romanowski
Dr. Kelsey Romanowski is originally from Endwell, New York. She attended SUNY Geneseo, in Geneseo, New York, where she received a Bachelors of Science in Biology and a minor in Psychology. She earned her DDS from University at Buffalo School of Dental Medicine in Buffalo, New York, where she was the historian for the Buffalo chapter for the ASDA. In her time at Buffalo, Dr. Romanowski enjoyed participating in outreaches like Give Kids a Smile Day and mission trips for the underserved areas of the Dominican Republic.
Dr. Romanowski's Presentation: Pediatric Trauma
Traumatic dental injuries of primary and permanent teeth occur frequently in children and young adults. Proper diagnosis, treatment planning and follow-up are important for improving a favorable outcome. This presentation should assist in decision making and for providing the best care effectively and efficiently.
Learning Objectives
After this presentation, attendees will be able to:
Effectively be able to diagnose different types of oral trauma
Determine proper treatment for each of these types of trauma
Recognize signs that oral trauma may be a symptom of something more serious, such as abuse.
---
Joshua Sanchez, DMD
About Dr. Sanchez
Dr. Joshua Sanchez grew up in Hollister, California, and attended Gavilan Community College in Gilroy, California. Pursuing an associate's degree in Biology ignited Dr. Sanchez's passion for scientific pursuits, spending spare time and summers devoted to research at University of California, Santa Cruz and Princeton University in Princeton, New Jersey. Obtaining a coveted two-year NIH MARC research scholarship, Dr. Sanchez transferred to UC Berkeley, and continued research with John Coates, PhD, examining the degradation of petroleum derivatives by microorganisms in ground water for bioremediation. Sparking a passion in Microbiology, research inquiries lead him to Harvard Medical School to screen for compounds effective in fighting Pseudomonas aeruginosa. Upon completing a bachelor's degree in Microbial Biology from UC Berkeley, his passion for science and his propensity for hands-on work along with desire to help in his community provoked shadowing various dental offices leading to pursuit of a dental education and ultimately earning a DMD from Western University of Health Sciences in Pomona, California. Dr. Sanchez currently works as a dental resident at MVHS.
Dr. Sanchez's Presentation: Desensitizing Agent and Techniques
Dental sensitivity constitutes one of the most common complaints from patients in the dental profession. According to one study, 12.3 percent of the population or one in eight adults experience dental sensitivity. Whitening agents, deep fillings, crown preparations, abrasion, gingival recession and a myriad of additional factors comprise a majority of the offending causes of dental sensitivity. Many treatment options exist in combating this sensitivity. This presentation examines the various dental treatments available and highlights dental products currently on the market, while additionally exploring the techniques employed by dental providers to determine the efficacy of each modality under a variety of conditions.
Learning Objectives
After this presentation, attendees will be able to:
Understand the many causes contributing to sensitivity
Understand treatment options available to patients over-the-counter
Understand when to utilize products available to dental providers to treat dental hypersensitivity
Learn dental techniques available to treat hypersensitivity
Distinguish between true sensitivity and conditions that may present as sensitivity
---
Rebecca Mason, RDH
About Ms. Mason
Rebecca Mason, RDH, grew up in New York Mills, New York. In 1987, Mason joined the Unites States Navy and while on active duty went to the Naval School of Dental Assisting and Technology and served as a dental assistant and technician until honorably discharged in 1992. Mason lived in South Texas where she attended Coastal Bend Community College in Beeville, Texas, earning her associate of applied science and received her dental hygiene license. While living in Texas, Mason worked in a private dental office until 2002 when she moved back to New York and began working at MVHS Dental Health Center until present.
---
Amanda Villano, RDH
About Ms. Villano
Amanda Villano, RDH, was born and raised in Massena, New York until moving to the Utica, New York area for Dental Hygiene school. Upon graduating from SUNY Canton in Canton, New York in 2014, Villano made Utica her permanent residence. Following graduation, she accepted her first job as a dental hygienist at MVHS Dental Health Center and has since started working part-time in a private office. In the five years that she has been employed at MVHS, she has not only grown as a dental hygienist, but as a mother as well. She welcomed her first daughter Josie in 2016 and her son Anderson in 2019.

Ms. Villano's Presentation: Dentifrices and Dental Fads
As a dental hygienist, the most frequent questions asked pertain to which toothpastes are the "best" and which new dental products are safe and effective. This presentation will break down the ingredients in toothpastes and highlight their qualities to suggest dentifrices based on patient's individualized needs. We will also explore some of the newer dental products, fads and services patient's are trying or seeing on social media and discuss their efficacy and any science behind their claims.
Learning Objectives
After this presentation, attendees will be able to:
Understand ingredients in toothpaste and qualifications for a toothpaste to be ADA approved
Compare and contrast sodium fluoride versus stannous fluoride
Help patients choose the appropriate dentifrice
Explore new dental products and fads.
Contact Us
275 Gordon Science Center
More about this program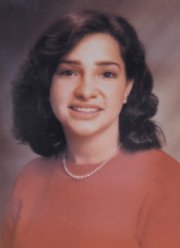 Dr. Michelle E. Haddad
(October 15, 1959 - June 10, 1996)
Dr. Michelle E. Haddad was born to Dr. Louis and Gloria Haddad. While attending Utica College, Dr. Haddad spent hours observing patient care at the Faxton St. Luke's Healthcare (FSLH) (formerly St. Luke's-Memorial Hospital) Dental Health Center. After graduating from Utica College in 1981, Dr. Haddad began her formal dental education at SUNY Buffalo School of Dental Medicine. Prior to obtaining her dental degree in 1985, Dr. Haddad served a summer internship at the hospital's General Practice Residency Program and subsequently became a dental resident upon being awarded her doctorate in 1985. Following completion of her one-year post-doctoral training program in 1986, Dr. Haddad entered private practice with her father. Dr. Haddad remained involved with the residency program as a volunteer attending and served as chairperson of the Hospital Dental Section.
I would like to see logins and resources for:
For a general list of frequently used logins, you can also visit our logins page.