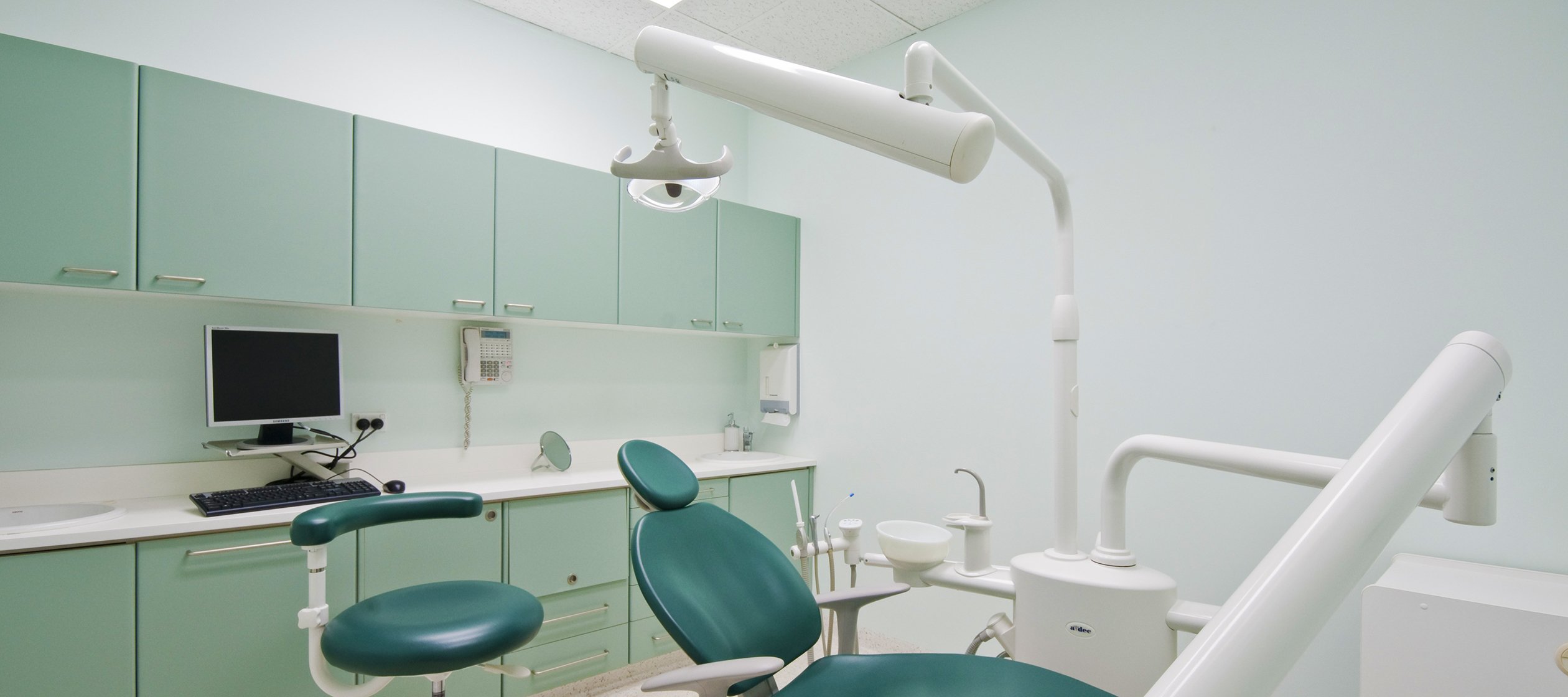 Dr. Michelle E. Haddad Memorial Seminar
27th Annual Dental Seminar
Friday, March 17, 2023 | 8:00 a.m. - 5:00 p.m. (in-person)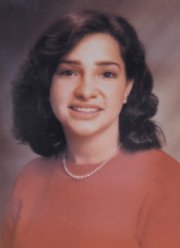 Presented by:
Dr. James M. Rozanski Dental Residency Program
Faxton-St. Luke's General Practice Residency Program
Program hosted by:
Utica University
Office of University Events and Conference Programs
Program Sponsored by:
Henry Schein Dental
Additional Sponsors:
Biogenic Dental Laboratories
Utica Dental
Oral Dynamics
---
Continuing Education Credit
Henry Schein sponsors the program and is an ADA CERP Accepted National Program Provider of MAGD/FAGD credit. Attendees will receive 7.0 hours of Continuing Education Lecture Credit for attending the entire presentation.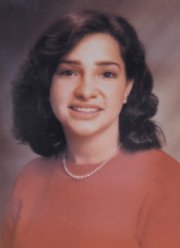 Dr. Michelle E. Haddad
(October 15, 1959 - June 10, 1996)
Dr. Michelle E. Haddad was born to Dr. Louis and Gloria Haddad.  While attending Utica University, Dr. Haddad spent hours observing patient care at the Faxton St. Luke's Healthcare (FSLH) (formerly St. Luke's-Memorial Hospital) Dental Health Center.  After graduating from Utica University in 1981, Dr. Haddad began her formal dental education at SUNY Buffalo School of Dental Medicine.  Prior to obtaining her dental degree in 1985, Dr. Haddad served a summer internship at the hospital's General Practice Residency Program and subsequently became a dental resident upon being awarded her doctorate in 1985.  Following completion of her one-year post-doctoral training program in 1986, Dr. Haddad entered private practice with her father.  Dr. Haddad remained involved with the residency program as a volunteer attending and served as chairperson of the Hospital Dental Section.
Updated fees listed below.
Dentists: $250
Auxiliary Staff: $100
Former Residents and Attendings: $100
Former Residents and Attendings Auxiliary Staff: $50
Registration fee includes a lunch buffet, morning and afternoon break refreshments, continuing educaiton certificate, and all materials.
The registration fee helps fund the following:
Dr. Michelle E. Haddad Scholarship Fund (at Utica University)
Dental Hygiene Scholarship Fund
Dental Residency Program
Dr. Thomas Hebert Memorial Scholarship
Call 315-792-3344 for information about the program or the cancellation and refund policy. Requests for refunds must be made on or before Friday, March 10, 2023. We reserve the right to cancel this program at any time.
Speakers and Seminar Topics
Guest Speaker - Lawrence Kotlow, DDS
Dr. Kotlow is a 1972 graduate of SUNY Buffalo Dental School in Buffalo, New York, and completed his Pediatric Dental Residency at the Children's Hospital in Cincinnati, Ohio. Since 1974, he has had a private practice in Albany, New York. He became board certified in Pediatric Dentistry in 1980, and is a Fellow in the American Board of Pediatric Dentistry. Dr. Kotlow has received the three major Third District Dental Society Awards and has served as president of the Third District Dental Society of New York State.
As a member of the Academy of Laser Dentistry (ALD), Dr. Kotlow served on the Board of Directors, achieved Advanced Proficiency in Erbium lasers and the Nd:YAG laser, as well as Standard Proficiency in the use of diodes' CO2 @9300nm and ALD Mastership status. He was also the 2014 recipient of the Leon Goldman award for excellence from the ALD.
He is an internationally known expert on aiding mothers in achieving a comfortable and effective latch during breast­feeding due to tongue and lip ties, and has lectured to over 4,500 healthcare professionals on the diagnosis, laser treatment and post-surgical care of these infants. He has lectured on lasers and Pediatric Dentistry throughout the United States and internationally in Israel, Canada, Taiwan, France, England, Australia, Italy and Denmark.
Dr. Kotlow has contributed to five textbook chapters on the use and benefits of soft tissue lasers, hard tissue lasers and Photobiomodulating lasers in Pediatric Dentistry and has been involved in the development and introduction of the new Isotopic Carbon Dioxide laser operating @ 9300nm known as Solea developed and manufactured by Conver­gent Dental, a United States company.
Tethered Oral Tissues (TOTs): A Common Undi-agnosed Source of Obstructive Airway Problems, Obstructive Sleep Apnea and Reflux.
Today, medicine and dentistry are merging ever closer together. TOTs such as the lingual and upper lip frenum attachments, should be part of many differential examina-tions in infants suffering from any type of breastfeeding issues. Using the appropriate laser surgical devices, infants can be safely treated in the dental office without the need for general anesthesia or the operating room. Revising infant TOTs for mothers unable to achieve a secure latch of the infant onto her breast can interrupt and prevent post-partum depression, mastitis, blocked ducts, bleeding and cut nipples and more. Today, we will concentrate on the assessment, diagnosis and treatment of TOTs in preventing obstructive sleep apnea and air induced reflux in infants and toddlers as well as the prevention of many problems associated with these symptoms.
Learning Objectives
After the presentation, attendees should be able to:
Properly assess and diagnose TOTs
Understand how they can be safely revised using lasers.
See how dentistry and medicine are merging toward each other, beginning in the oral cavity
Michael Akinyeye, DDS
Dr. Akinyeye is from Houston, Texas, and graduated from Texas A&M University in College Station with a bach­elor's degree in Biomedical Sciences. After he finished his undergraduate studies, he went back to Houston to pursue a Doctor of Dental Surgery (DDS) degree at the University of Texas School of Dentistry. During his time there, he participated in multiple organizations and eventually be­came president of the Student National Dental Association (SNDA) and helped start up a mentoring organization for students in high school.
Longevity of Crowns and Veneers
The field of Esthetic Dentistry has grown considerably over the past couple years. As this area of dentistry delivers unique care to more and more patients, concerns over its ethics grow. Patients drive the treatment planning process, but in certain circumstances practitioners overtreat sound dentition to remake a patient's smile. Even though this gives the patient a newfound spark of confidence, it can be argued that multiple crowns and/or veneers can eventually fail and leave patients with hopeless teeth. However, as bio­technology continues to advance, clinicians and researchers are finding more and more ways to extend the longevity of these full mouth rehabilitation procedures.
Learning Objectives
Indications & contraindications of crowns and veneers
Ethics of Dentistry
Treatment planning cases
Materials best used for Esthetic's
Maintenance procedures
Brianne Cardillo, DDS
Dr. Cardillo is a local native of Sauquoit, New York. She went to Le Moyne College in Syracuse, New York where she received a Bachelor of Science in Biology. From there, she obtained her DDS degree from West Virginia University School of Dentistry. Dr. Cardillo enjoys involvement in the American Dental Association and Academy of General Den­tistry. Overall, she loves many different areas of Dentistry. However, in particular, Pediatric Dentistry and Oral Surgery are most intriguing to her. Giving back to her community has always been a passion of hers, and she is excited she can finally provide this service here in Utica, New York.
Obstructive Sleep Apnea (OSA) in Children
OSA in children is an obstruction of the upper airway dur­ing sleep. Many children may suffer from this disorder, but unfortunately it is often missed or misdiagnosed as other conditions. These patients may demonstrate not only den­tal and oral signs, but also behavioral and overall systemic health effects. Dentists play a key role in early diagnosis and treatment of this condition, as well as educating parents and guardians about the disorder. Being aware of the condition and how it affects children can help dental professionals treat and prevent OSA from further dental, behavioral, cognitive and developmental complications.
Learning Objectives
Describe sleep apnea
Be able to identify signs of sleep apnea in children
Understand treatments and recommendations for sleep apnea in children
Recognize educational guidelines for parents/guardians on the dental effects of sleep apnea in children
Jayniz Mendez-Feliciano, DMD
Dr. Mendez-Feliciano is a native of Aguada, Puerto Rico, and graduated from the University of Puerto Rico in Mayaguez with a bachelor's degree in Industrial Microbiol­ogy. She completed her dental degree at The University of Puerto Rico, Medical Sciences Campus. She was the secretary of the American General Dentist Association and the vice president of American Women Dentist Association and ADEA. Dr. Mendez-Feliciano completed an Academic Dental Careers Fellowship Program. She enjoys participat­ing in orientations to college students who desire to pursue a career in dental medicine.
Amalgam vs Composite Restorations in Posterior Tooth
For decades, different materials have been used for the restoration of posterior teeth, such as composite resins and amalgams. However, today many patients opt for resin restorations instead of amalgam restorations for aesthetic reasons, which is why composite resins have acquired a prominent role in restorative dentistry.
Dental amalgam has been used for more than 150 years. It consists of a mixture of 50% liquid mercury in an alloy of other metals such as silver, copper, tin and zinc. It has stood out for its advantages in technical handling, for its high compression strength and wear resistance, in addition to showing favorable long-term results. However, dental amalgam is not an aesthetic material and tooth preparation involves less conservative wear compared to composite resins in order to obtain mechanical retention. Meticulous handling is required to avoid exposure to mercury in the environment for both the patient as well as the operators who handle the material. In recent years this technique has been questioned due to the incorporation of mercury into the metal alloy.
For these reasons, the use of composite resins has been increasing throughout the world for direct restorations of posterior teeth. Composite resins or composites are made up of an organic matrix and filler particles that provide hardness and resistance and are similar in color to teeth, which is usually an advantage for the patient. The resins adhere to the tooth chemically so that the preparation of the tooth is more conservative and gives the advantage of not removing so much healthy tissue.
While it is true that amalgam restorations have the great­est functional durability, it is also true that when they fail, the tooth usually breaks, requiring a crown to protect the fractured tooth. Amalgam tends to produce dental fractures because it is a very hard metallic material. On the other hand, the greater sensitivity in the manufacturing technique of resin restorations, in addition to limitations such as shrinkage during polymerization and the possibility of forming marginal spaces, can be critical factors for the durability of composite resins. For this reason, the most frequent reason for failure is recurrent or secondary caries in resin restorations.
Learning Objectives
Better use for posterior restorations
Longevity of amalgam restorations compared to resin composite restorations
Survival and reasons for failure of placed posterior amal­gam versus composite restorations.
Recurrent caries and how to prevent them
Repair of restorations
Glorinés Rivera-Santos, DMD
Dr. Rivera-Santos grew up in Barranquitas, Puerto Rico, and obtained a bachelor's degree in Natural Sciences from the University of Puerto Rico, Cayey Campus. She attended the School of Dental Medicine at the University of Puerto Rico, Medical Science Campus. Throughout her studies, she was an active member in different student associations that promote learning and leadership skills and was vice presi­dent of the Orthodontics Interest Group at the School of Dental Medicine. One of her passions is community service and she kept her focus on providing volunteer services to disadvantaged communities in the island. Within the field of Dentistry, Dr. Rivera-Santos enjoys Restorative and Cosmetic Dentistry and is interested in continued education in Orthodontics and Dentofacial Orthopedics.
Silver Diamine Fluoride (SDF) in Patients
Dental caries is a common infectious disease resulting from tooth adherent bacteria. Providing oral care and control bacteria activity in adult patients with medical or physi­cal impairments creates challenges for dental and other healthcare practitioners. Adult populations often face limitations in finances, complex medical sequelae and age-related issues that make ideal and conventional restorative or surgical procedures difficult to be performed. SDF is a solution made up of silver (25%), fluoride (5%), ammonia (8%) and water (62%) and offers the possibility of stop­ping the progression or arresting caries lesions without removing sound tooth tissue. This effectiveness of the treating carious lesions is demonstrated by the increase in mineral density of the previously carious tissue. Although SDF has its limitations and contraindications, is considered a reasonable and non-invasive option for dental caries management.
Learning Objectives
After this presentation, attendees will be able to:
Acquire knowledge of the general history of SDF
Understand the mechanism of action of SDF
Recognize indications and contraindications
Identify advantages and disadvantages
Appreciate the clinical outcomes of the therapy
Reynaldo Valentín-Ortiz, DMD
Dr. Valentín-Ortiz was born in Aguadilla, Puerto Rico. He is the youngest of the three siblings. He developed his passion for Dental Medicine as early as ninth grade when he first visited his orthodontist. In 2016, he obtained his degree in Biology with a major in Biomedical Sciences from the University of Puerto Rico, Aguadilla Campus. During those years, in addition to working in a local supermarket, he had the opportunity to be part of different associations such as the Biology Honor Society and Pre-Dental Organi­zation of Puerto Rico, among others. After graduating, he worked for two years at TEVA Pharmaceuticals and Popular Bank. In 2018, he began to study Dental Medicine at the University of Puerto Rico, Medical Sciences Campus. During these years he was part of ASDA, AGD and ADEA. After four years he graduated with honors and decided to do a GPR with a particular interest in Dental Surgeries.
Periodontal Regenerative Therapy
Periodontitis is a chronic inflammatory condition leading to destruction of the tooth supporting tissues, which if left untreated may cause tooth loss. The treatment of peri­odontitis mainly aims to arrest the inflammatory process by infection control measures, although in some specific lesions a limited periodontal regeneration can also be attained. Current regenerative approaches are aimed to guide the cells with regenerative capacity to repopulate the lesion and promote new cementum and new connective tissue attachment.
The first phase in periodontal tissue regeneration (PRT) involves the differentiation of mesenchymal cells into cementoblasts to promote new cementum, thus facilitat­ing the attachment of new periodontal ligament fibers to the root and the alveolar bone. Current regenerative approaches limit themselves to the confines of the lesion by promoting the self-regenerative potential of periodontal tissues. With the advent of bioengineered therapies, several studies have investigated the potential use of cell therapies, mainly the use of undifferentiated mesenchymal cells com­bined with different scaffolds. The understanding of the ori­gin and differentiation patterns of these cells is, therefore, important to elucidate their potential therapeutic use and their comparative efficacy with current technologies. This paper aims to review the in vitro and experimental studies using cell therapies based on application of cementoblasts and mesenchymal stem cells isolated from oral tissues when combined with different scaffolds.
Learning Objectives
Anatomy of Periodontium
Gum Disease
Periodontal treatment
Periodontal Regeneration Therapy
LANAP + LAPIP technology
Contact Us
275 Gordon Science Center
I would like to see logins and resources for:
For a general list of frequently used logins, you can also visit our logins page.