Record applications to Utica University put institution at the top of prospective students' lists
Record applications to Utica University put institution at the top of prospective students' lists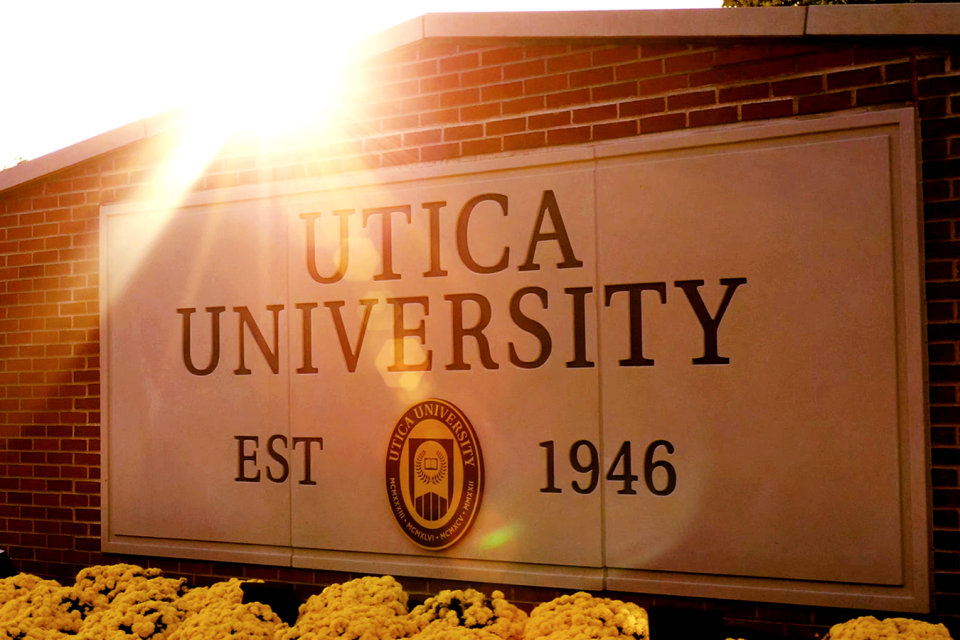 "The university has never had that many first year deposits this time of year...this class is shaping up to be, if trends continue, to be one of the largest in terms of quality and number."
Despite the setbacks brought on by the COVID-19 pandemic across higher institutions across the country, including an unprecedented 13% decline in first-year enrollment (according to the National Student Clearinghouse Research Center), Utica University is seeing not only a rebound from COVID-19, but is thriving in terms of student interest, approaching potentially record-setting numbers.
First-year student deposits at Utica are higher than they have been in more than ten years. In terms of first-year deposits, Utica is seeing a 45% increase year over year, making deposits now higher than they have been in a decade.
As the world makes steps to move beyond the pandemic, the plans of students are also seeing steps beyond the life of the past several years. That includes stepping onto college campuses, and in the case of Utica University - in record numbers.
"The university has never had that many first-year deposits this time of year," said Senior Vice President for Student Life and Enrollment Management Jeffrey Gates. "So this class is shaping up to be, if trends continue, to be one of the largest in terms of quality and number."
Gates says the University is also seeing an increase of first-year applications 26% year over year, transfer applications 82% year over year, first-year deposits up 27% year over year, and transfer deposits up 46%.
As a career-driven academic institution, Utica has 16 out of the top 22 majors most sought after by prospective students - one of several attributes Gates says caused Utica to move to the top of many applicant lists. He also notes recent additions to the University's campus and life such as the new, state-of-the-art science center, new sports such as men and women's wrestling and women's gymnastics, along with the growing field of eSports.
 "Students (and families) are coming to us in great numbers because they understand the value of a personal, private higher education experience and our majors that are career driven and have great outcomes. To students still considering where to go, now is the time to seriously consider Utica and join on with the other students that have already made that commitment." 
In its ongoing efforts to offer students the greatest value and educational experience, Utica University is now also offering up to $1,500 to all new first year students entering Utica this year to spend on Study Abroad, Research or other experiential learning opportunity. 
"This will take place in their junior or senior year," Gates explains. "And students need to maintain a GPA of at least a 2.5 or higher to be eligible. All of this is in addition to the new facilities, programs and services introduced recently including the Student Success Care Team, Book Bundles and a Laptop loaner program – all built to ensure students are successful on day one." 
I would like to see logins and resources for:
For a general list of frequently used logins, you can also visit our logins page.