'I See the World Differently': Alexa Rivera '22
'I See the World Differently': Alexa Rivera '22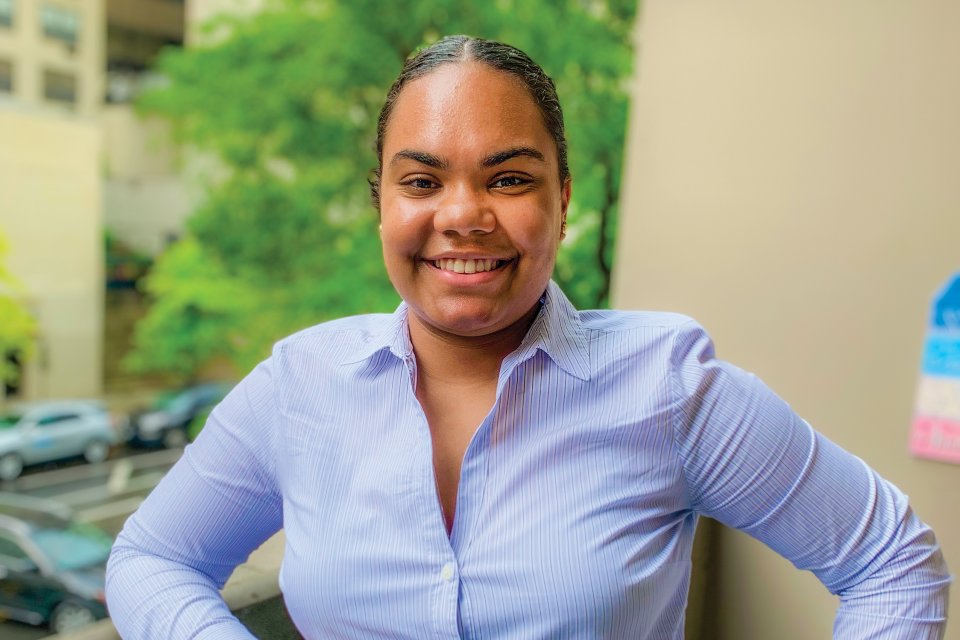 For Alexa Rivera '22, financial support from donors has allowed her to experience everything UC has to offer.
"When applying to colleges, the scholarships and financial aid I received from Utica College made it the most affordable choice for me. After meeting with faculty members during my first visit to campus, I instantly knew that UC would instill me with the resources to meet my career goals. 
Now in my senior year, I see the world differently because of the new and positive experiences I've had at UC. I am involved with several campus organizations, including the CSTEP Program, National Honor Society, Fuerza Latina, Africa in Motion, and I am currently a resident assistant. Being a member of these organizations has placed an outstanding influence in improving my communication skills, professional skills, and has encouraged self-discovery within myself as both a student and as an individual. These organizations have also introduced me to the importance of networking and how it can positively impact anything I aspire to do or become. It is because of the financial support I've received that I have been able to experience everything UC has to offer.
Utica College does not treat their students as numbers, but values their students as individuals, which makes a student's experience throughout their time at UC so memorable.
I want to give back to the communities that once served me.
My goal is to become a law enforcement officer and work with the Federal Bureau of Investigation. I want to give back to the communities that once served me. Thanks to the support I've received at UC, I know I am on my way."
Alexa Rivera '22 is a Psychology major and Criminal Intelligence Analysis minor from Harlem, NY.
I would like to see logins and resources for:
For a general list of frequently used logins, you can also visit our logins page.