Defender in Chief
Defender in Chief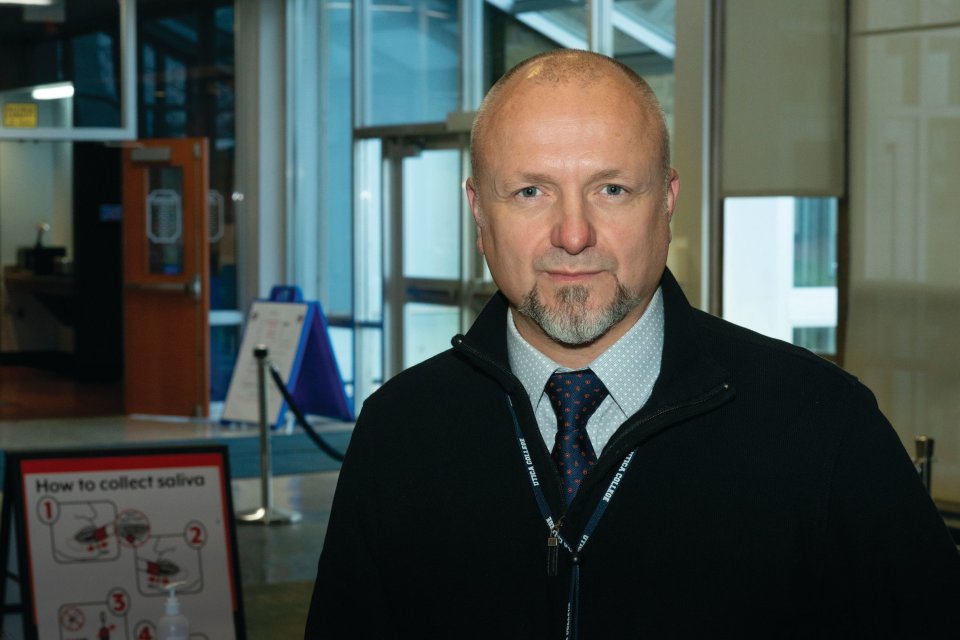 How UC's Vice President of Emergency Management is leading the College's response to the crisis of a lifetime.
Shad Crowe is no stranger to emergencies. Crowe was formerly the regional coordinator for the Special Operations Response Team for the New York State Police. After arriving at UC in 2018 as Director of Emergency Management, Crowe's leadership has helped guide the College's response to COVID-19 and weather the unprecedented challenges resulting from the pandemic. We talked to him about the strategies and planning that were key to UC's successful approach.
You began preparing for COVID last January, even before we knew the impact the virus would have on the U.S. As we approach one year since that planning began, could you have imagined the scope and scale of this pandemic and our response to it?
We planned and were prepared for every scenario. I always take the worst-case scenario and backwards-plan how to mitigate that. And then ask, 'Where's the lever?' Where in that decision-making process can we pivot away from it being the worst-case? Maybe it's something as small as what we've done with mask-wearing, social distancing, extensive cleaning and sanitization protocols and making remote options available. Or maybe it's putting in the UV-C lighting and air filtration. As we looked at all of those pieces coming into the fall, we realized every single one of them would be essential for us to be successful.
Now almost one year later, can you provide an overall assessment of the College's planning and the execution of the response?
Overall, we've done a remarkable job. Even with all the measures we've put in place, we rely heavily on the members of this community to be honest, forthright, selfless, and vigilant. It's required a constant commitment on the part of every single individual on our campus. We know that the spring semester is going to be a challenge, especially if we don't have a vaccine, so there's no letting our guard down.
"It's required a constant commitment on the part of every single individual on our campus."
How do you think we've succeeded in completing the fall semester in person where so many other colleges and universities have fallen short of that goal?
Our messaging has been key, and we've also drawn a very strict line in the sand with holding everyone accountable for making responsible decisions. But what I can't emphasize enough is that everyone here – the administration, faculty, students, and staff – is taking this very seriously. Yes, we've invested a lot in time, effort, and money to safeguard our campus. But without the cooperation from everyone here, we could never have gotten successfully to where we are.
How has weekly testing of the entire campus community helped in that effort?
In my opinion, if you have students learning in a residential experience, you must, as an institution, test everyone, repeatedly and on a regular basis. If you're not testing, you don't know. That's like sticking your head in the sand. Ignorance is bliss, but only until you have an outbreak and you can't control it.
What feedback have you received from public agencies regarding the steps that College has taken, given that these measures are designed to protect not only our students, faculty, and staff but also the communities beyond our campus?
We've been identified by several government agencies as one of the institutions that are at the front of the line when it comes to preparing for and then successfully navigating through this pandemic. And it's a credit to everyone here. Everyone has been involved. We have students and faculty involved on every task force team. And it's not just places like the New York Department of Health that are giving us accolades. I've also heard from my colleagues at other institutions – both much larger than us and similar to us – who recognize the remarkable job we've done.  
I would like to see logins and resources for:
For a general list of frequently used logins, you can also visit our logins page.