Advocate in Chief - Kimberly Hill '94
Advocate in Chief - Kimberly Hill '94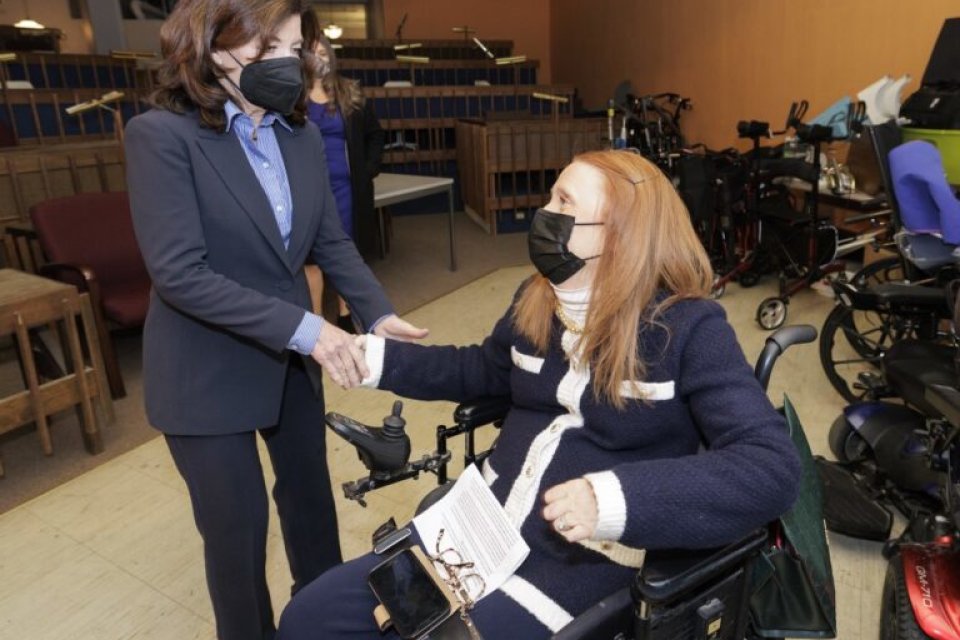 Longtime disability advocate Kimberly Hill '94 on her history-making appointment as New York State's first Chief Disability Officer.
Despite her new role as New York State's first-ever Chief Disability Officer, Utica alumna Kimberly Hill '94 has spent more than 25 years advocating for people with disabilities in the New York State Assembly. We talked with Hill, who was appointed to the position by Governor Kathy Hochul in February, to learn more about her history-making advocacy work and the project she hopes will be a "game-changer" for people with disabilities in New York State.
Congratulations on your new role! What was it like learning you'd gotten the job?
It was very exciting! I might have screamed a little bit. The position became available in July 2021, and the job description reflected everything I was doing for the Assembly, but represented the opportunity to do it on a statewide level and with a governor who is deeply committed to disability issues. It was so appealing because I knew I would have more of a chance to make some real change.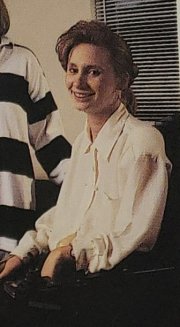 You've been working in New York State politics since graduating from Utica in 1994. How did you get started?
At Utica, I majored in journalism and PR with a minor in government. My dad had worked in state government for a long time, and I had some idea that I wanted to do something in Albany or D.C. Two of my Utica professors, Jim Murphy and Richard Emmert, helped connect me to the New York State Assembly. A position opened in the Communications Department as a writer for the democratic majority. It perfectly combined my interests and my major and minor. I interviewed for the job before I graduated, and they hired me very quickly thereafter.
I hope my work helps change perceptions employers may have about hiring people with disabilities.
When did your career transition to disability rights?
In 1998, I was approached about a job opening for the Director of the State Assembly Task Force on People with Disabilities. The Task Force focused on people with physical and sensory disabilities, and it was my job to recommend to leadership any types of policies that might need to be addressed or changed. I helped to plan the annual Legislative Disability Awareness Day, which brought hundreds of people with disabilities, their families, advocates, and legislators to Albany each year. That role launched me fully into this world.
What are you working on now in your new role as Chief Disability Officer?
There's a number of roles I play. I am the statewide Americans with Disabilities Act (ADA) Coordinator for the Governor's office. I'm also the new chairperson for New York's Most Integrated Setting Coordinating Council (MISCC), and my office is charged with advising Governor Hochul on policy issues that affect people with disabilities.
One project I'm working on that I expect will be a game-changer involves improving the employment rate for people with disabilities. It is our hope that we can make significant changes that will not only encourage and welcome employees with disabilities into a variety of workplaces, but also create an environment where workers with disabilities no longer need to choose between health benefits and work. That's a big deal; it has the potential to impact every aspect of a person's life.
You've said that employment issues are among your top priorities.
That's right. Governor Hochul has made employment a top priority for my office, so we will continue working with state agencies and the dozens of service providers and not-for-profits that play a role in the employment of people with disabilities. The unemployment rate in New York among people with disabilities is staggering, and a lot of that is connected to issues surrounding employer misconceptions, home care, housing, and transportation. I hope our work helps change perceptions employers may have about hiring people with disabilities, and that soon, it's normal to see people with disabilities working in all types of industries across the state. And in time, my real hope is that New York becomes a leader in disability policy and integrating people, so everyone feels included and valued in their local communities.
Look for more on Kimberly Hill '94 in the Fall 2022 issue of Utica magazine, hitting mailboxes this September.
I would like to see logins and resources for:
For a general list of frequently used logins, you can also visit our logins page.