Utica College Gallery to Feature Ten Unique Artists
Utica College Gallery to Feature Ten Unique Artists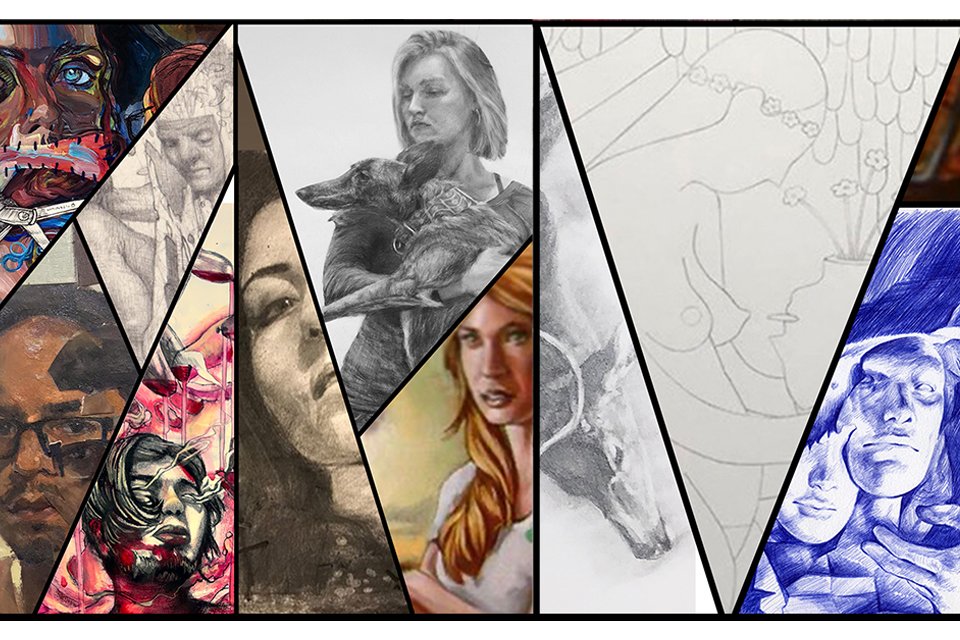 Exhibit Titled "Papercut: Works on Paper"
The Edith Langley Barrett Art Gallery at Utica College is pleased to present "Papercut: Works on Paper" beginning Jan. 24.
This exhibition showcases the work of 10 artists that utilize paper as a surface to create their artwork. The artists of the featured works include Chloe Allred, E. Thurston Belmer, Aaron C. Berg, Danny Julian DeMeza, Robin Johnson, Jedediah Kimball, Zach Koch, Julio Labra, Corey K. Lamb and Thadius Taylor.  Mario Colon, interim gallery director, said each artist has a unique style and theme to their work, but they all come together in order to create a powerful exhibition making use of one of the most primary substrates in art, a piece of paper.
An opening reception will be held Friday, Jan. 24 from 6 to 9 p.m. The reception is free and open to the public. 
The Barrett Art Gallery, located on the lower level of the Frank E. Gannett Memorial Library, is open Tuesday through Saturday from 1 to 5 p.m. Admission is free and open to the public. The exhibit will close on Monday, March 16.
Painter, writer, and "feministy" activist, Chloe Allred graduated summa cum laude from Cornish College of Arts in 2013 and is a Mcmillen Foundation Scholar. Allred earned her master's degree in fine art from Laguna College of Art and Design. While she currently resides in Southern California, she expresses that her heart is in Seattle. 
The figures in E. Thurston Belmer's works emerge within a living space that at first appears distinguishable, but then folds into a mental atmosphere that invades the psyche. Belmer states that his figures are access points of interaction and that their presence, handling and demeanor become "anchors" within the situation presented. His large-scale paintings encourage navigation in which the observer occupies various proximities to the object to obtain some form of comprehension. 
As a realist artist and a hunter, Aaron C. Berg expresses that he is drawn to the "unsuspected beauty that waits to be gleaned from the harvest." His wish is to share an honest representation of grief, joy, awe, and a sense of integrity that he believes pervade the hunting experience. His current work is a realistic depiction of his experiences out in the field and is a meditation on the conflicting relationship between sustenance and morality. 
Representational painter, Danny Julian DeMeza strives to make creatively thought out paintings and drawings that relate to others in an intrinsic nature. His passion resides in conveying interpersonal, emotionally charged themes dealing with his experience and environment in transitions as it relates to people, healing, and perseverance. DeMeza strives to create genuine and full-hearted content from his life. His process is an "emotional regurgitation" of things that crescendo in his life. After absorbing like a sponge, he begins to ring out every tear, every hurt, and "every everything" into his works of art. 
Robin Johnson's work is rooted in representation and perception. Depicting familiar and memorable objects and environments, she uses experiences from her past to create allegorical and non-linear narratives. Johnson's process includes staging, photography, and collaging plausible but highly unlikely situations. Accessing universal realities through the exploration of region, gender, and cultural expectations, she finds inspiration in identity and is significantly influenced by the natural and cultural milieu of Southern California. 
Jedediah Kimball expresses the importance of the journey to find the moment of pure reactive feeling from each viewer. Through his work, he strives to discover the beauty of each subject through expressive techniques rooted in traditional academic practices. Kimball lists narrative, symbolism, and moments of humor as important cornerstones for the journey he hopes to provide for each work. 
Zach Koch compares his paintings to the "flash-back" or "flash-forward" trope in old television programs, focusing on the precise moment of transition between two periods of time where scenes become overlapped and softly fade to the point of being practically indiscernible from each other. Koch says he is inspired by narratives that emerge between disparate imagery combined together and he uses it as a surrogate to communicate coded autobiographical anecdotes. He states that any self-identifying references are substituted with a generic pastiche in an effort to lean toward non-specificity so viewers can project multiple interpretations while his secrets are kept safe. 
Graduate of Laguna College of Art with a master of fine arts in painting, Julio Labra currently resides in China where he creates works about defining self in a multicultural landscape. Born in the Midwest to an American mother and Mexican father, Labra's experience was always one of "in between," which led to an investigation of his cultural background and the boundaries placed on each. His drawings are imaginary figures carving themselves from tree trunks and stumps, ripping, cutting, and breaking in the process of self-definition. Labra's works begin with hundreds of lines that grow and form through hours of investigation. 
Corey K Lamb states that he is not unique; he realizes that his personal experiences are shared across a broad cultural experience constituted by mutual events, objects, and relationships. He seeks to meld these shared elements into something that resonates back into the cultural landscape. In his current work, he sees his partner transposed over a larger, more archetypal theatre. Specific identities give way to personae, as figures take on the guise of familiar archetypes: the mother, the lover, the fool, and the serpent. Narratives constructed around simple gestures and common motifs are cobbled together visually through visual applications of oil paint, plastic acrylic shapes, and carefully arranged spray marks. 
Thadius Taylor is a figurative artist who satisfies his need to problem solve by questioning and manipulating elements around a figure. He desires viewers to see beyond a figure and see everything that could be missing from a simple snapshot. Taylor believes this can be achieved through multiples, such as painting the subject in different points of reference, lighting, or a different side of the person's personality. Using techniques like collage, Taylor challenges viewer's perception of space and slows down the initial read of a body. 
I would like to see logins and resources for:
For a general list of frequently used logins, you can also visit our logins page.