Scoring a Career Touchdown: Maya Ana Callender '16
Scoring a Career Touchdown: Maya Ana Callender '16
Today, just three years after graduation, Callender is playing on an even bigger field: She's director of football operations at Princeton University. 
Maya Ana Callender has loved football for as long as she can remember. As a kid growing up in the Bronx, NY, Callender was responsible for getting her brother to football practice on time after school each day. What other adolescent girls might have considered an annoying chore helped inspire not just Callender's love for the game, but also for the countless logistics required behind the scenes. 
Before graduating from UC in 2016 with a B.S. in marketing management, Callender served as manager for the Utica College football team, doing everything from managing the team's social media, to scheduling practices, to booking hotels and transportation when the team was on the road. Despite the demands on the already-busy college student, Callender loved it. 
Today, just three years after graduation, Callender is playing on an even bigger field: She's director of football operations at Princeton University. 
Homeward Bound
Callender scored her first post-graduation job as interim director of football operations at Belhaven University in Jackson, Mississippi, in 2016. While navigating the new job and new city, Callender sought advice from football operations professionals at other schools. "I wanted to learn how other programs did things," she says. Through an email from a Princeton staffer, she learned the University was looking for an operations assistant. "Next thing I knew, I was on a plane back towards home, and I haven't left New Jersey since." She soon joined the Princeton staff, and in July 2019, was promoted to director, making her one of the youngest (and the only female) directors of football operations in the Ivy League.
Organized Chaos
With a team and coaching staff of more than 100 people, managing Princeton's football program requires detailed planning and down-to-the-minute scheduling. For Callender, it's all in a day's work. "I always try to stay ahead of the team's weekly schedule and get everything in writing," she explains. "There is no guessing and planning on the spot; instead, it's about adjusting the schedule to make things work." And forget high-tech gadgets to help keep her organized: According to Callender, a thick binder is her constant companion. "If the head coach asks about a particular day months from now, I can flip through my binder and tell him exactly what is scheduled or what we need to change."
Hat Tricks
Working with the Pioneers at UC, Callender learned that seemingly small jobs could make a big impact. "If you want to get involved in football, then start where the team needs help to succeed, even if [the task] is not ideal or glamorous," she says. And wearing "many hats" as UC's football manager has helped Callender learn to be flexible in her current position. "I must have had every job with UC football. I was an office and recruiting assistant, videographer, equipment manager and operations assistant for all junior varsity games," she says. "No job is too small. If you work hard and are willing to learn, good things will come."
More Stories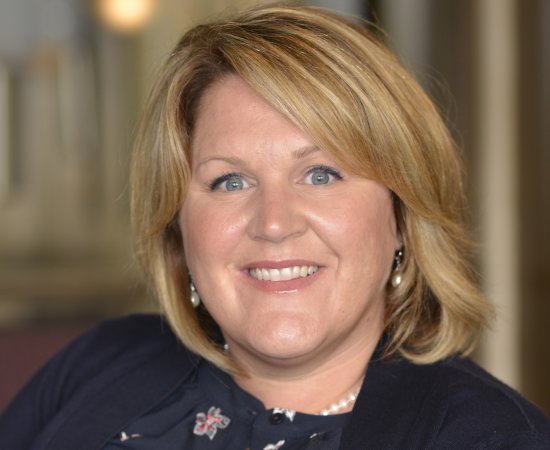 There's been significant changes to healthcare, and more specifically, nursing over the course of the past three decades. And while...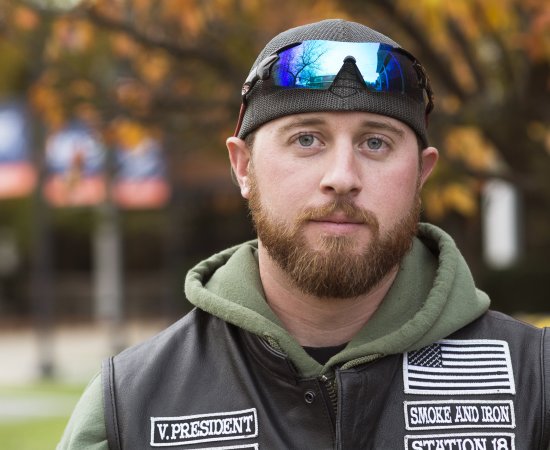 UC alum and Purple Heart recipient Gregory Lewis '17 on adapting, overcoming obstacles
Two student groups at Utica College have joined forces to honor U.S. veterans, including students and alumni who have served...
I would like to see logins and resources for:
For a general list of frequently used logins, you can also visit our logins page.