Documentary screening brings hydrofracking battle to UC
Documentary screening brings hydrofracking battle to UC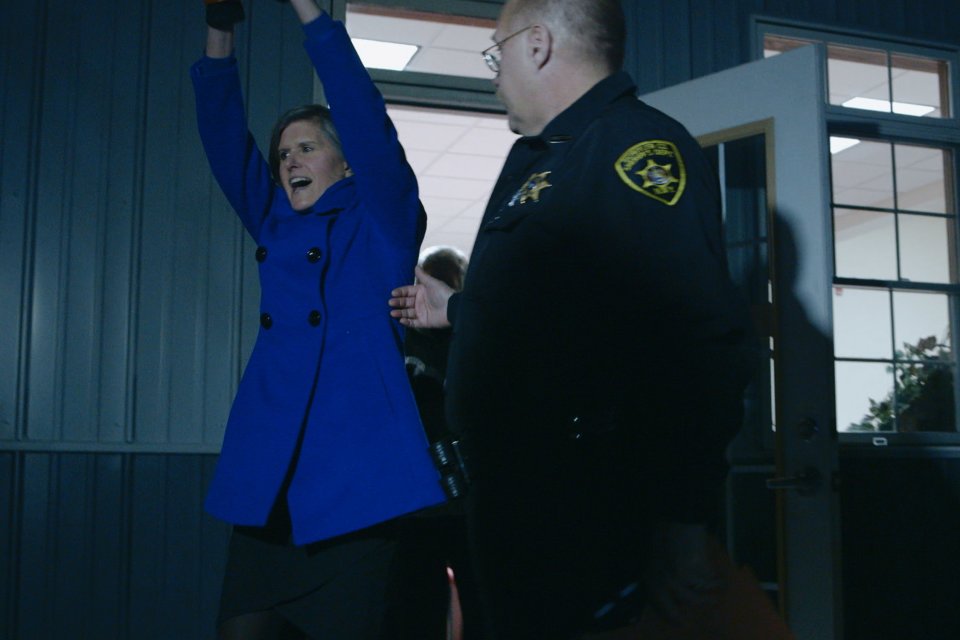 A still image from the documentary film, Unfractured.
The battle over hydrofracking made its way to Utica College in November, as biologist Sandra Steingraber and Canadian documentary filmmaker Chanda Chevannes screened Chevannes' new documentary, Unfractured.
The film follows Steingraber's fight to stop hydrofracking in New York State. Hydrofracking is a process of drilling for natural gas that shatters the bedrock with water and chemicals.
Steingraber believes that this process contaminates the environment and threatens our health. For years, she has been trying to protect people's health by encouraging people to protect the environment, with little success. Now, as hydrofracking threatens to come into her rural community in upstate New York, Steingraber believes that her children's lives depend on her success.
Chevannes is a graduate of Sheridan College now working as an instructor at Centennial College Story Arts Centre in Toronto. Previously, she created educational films on violence prevention in Uganda, which are being used by thousands of organizations that have caused noticeable change. Chevannes also trained as an arts educator with the Royal Conservatory. Chevannes is a member of several professional associations, including the Documentary Organization of Canada, the Society of Environmental Journalists, and the Toronto Chapter of Film Fatales.
Free and open to the public, the film screened on November 1, 2018 in Macfarlane Auditorium of DePerno Hall.
I would like to see logins and resources for:
For a general list of frequently used logins, you can also visit our logins page.