The Utica College Template begins with "Announcements", followed by "Getting Started", and then "Topics" (the course learning modules).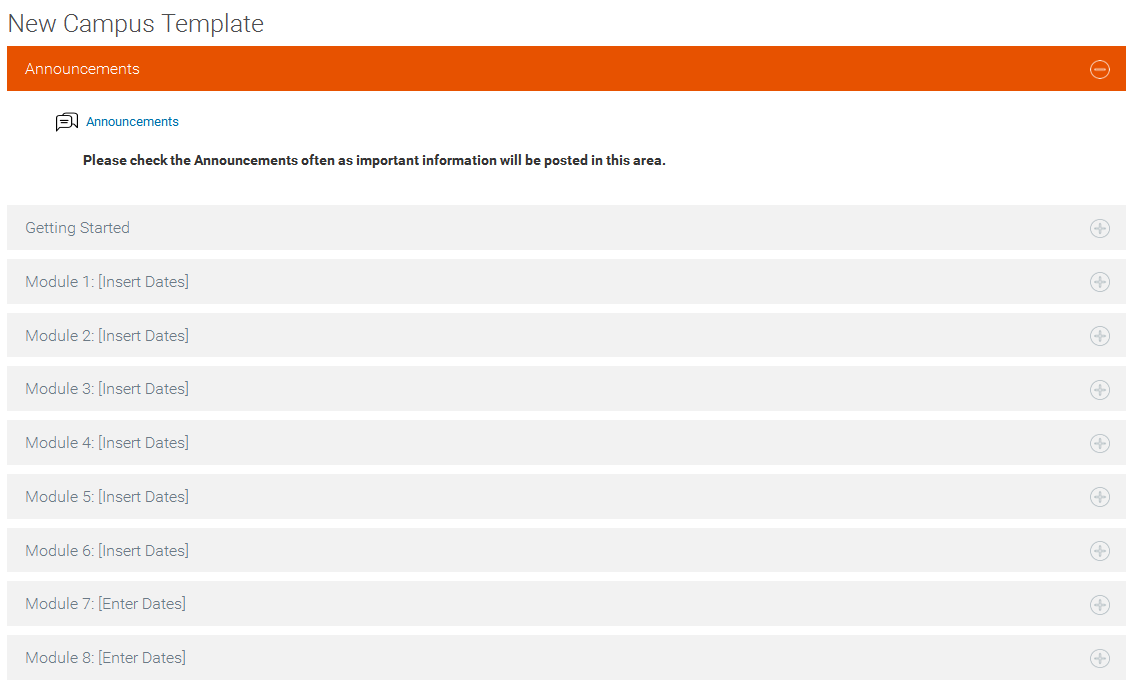 "Getting Started" orients new students with the course, important information, and a place to begin. Here, you will:
Upload a syllabus and schedule
Provide a space for peer introductions
Provide a space for students to ask questions and discuss the course
This is also an appropriate space to include other information that will apply throughout the semester. This may include, but is certainly not limited to rubrics, information about term projects, links to text books, groups project directions, etc. Use labels and folders to keep things organized!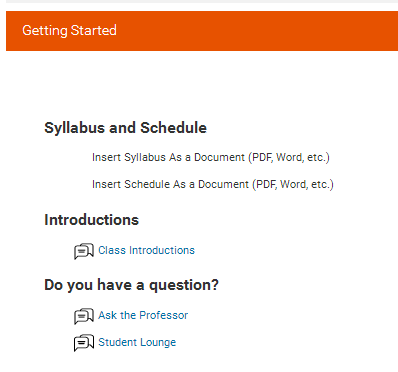 Each "Module" follows a similar layout so that students are familiar with how to navigate through the course. Edit the topic (the orange bar) to include the appropriate date range, title, and overview.

Labels provide signage for important sections. "Module Objectives", "Learning Activities", and "Assignments due this week" are template provided labels that provide organization for your students.

Module Objectives should be measurable and aligned with course objectives. You may be working with your department chair or program director on a related project.

Learning activities would typically include readings, media, and any other exploratory or preparatory content.

Assignments are the graded assessments that may include discussion forums, assignment drop boxes, quizzes, or presentations.

Content items and resources should be added and moved under the appropriate labels!

If you are interested in designing a new course or re-designing an existing course, let us know so that we can schedule that project!