Experience counts.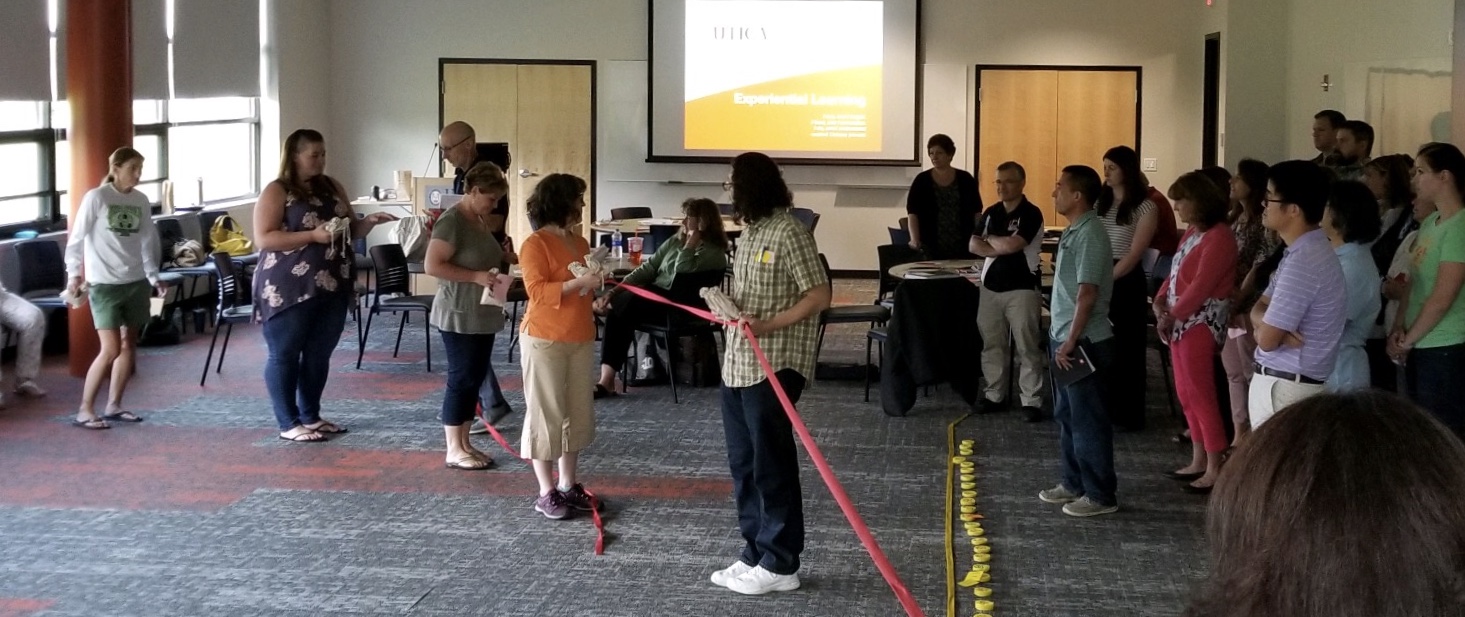 Experience is practical contact with and observation of facts or events.
In mid-August, a large group of instructors got together for an experiential learning event with the goal of examining how to implement experiences - big and small - into the classroom.
---

What if learning meant life or death?


At the widest-reaching, most sophisticated level, experiential learning looks like a full-scale immersion with a live event. How do we put the learner in authentic scenarios where they see, feel, interact, and problem-solve in a dynamic environment?
Shad Crowe, Director of Emergency Management, kicked off the event with a situational awareness exercise as he lead us around Thurston Hall.



Shad would be running the campus' largest experiential learning event the following day - a full-scale emergency scenario that deployed UC teams as well as city resources in response to a mock emergency.





Shad's use of experiential learning ensures a safer campus for everyone.



---

What if what you don't know could cost you thousands of dollars?
Experiential learning doesn't have to be authentic to a real-world experience; an instructor can create impact by designing an experience to be meaningful. Rick Fenner took a basic chart on the economic principle of compounding and brought it to life for his audience with storytelling, props, and people in the room.
On August 22nd, you may have heard the laughter pouring out of Hislop Auditorium as Rick Fenner took us through a "This is Your Life" story of personal finance. And you definitely would have heard the groans when a lack of knowledge in compounding cost us all a lot of money in our retirement.



Rick walked us through a financial lesson we're surely still thinking about.
---
What if an experience fosters a fun, cooperative classroom environment?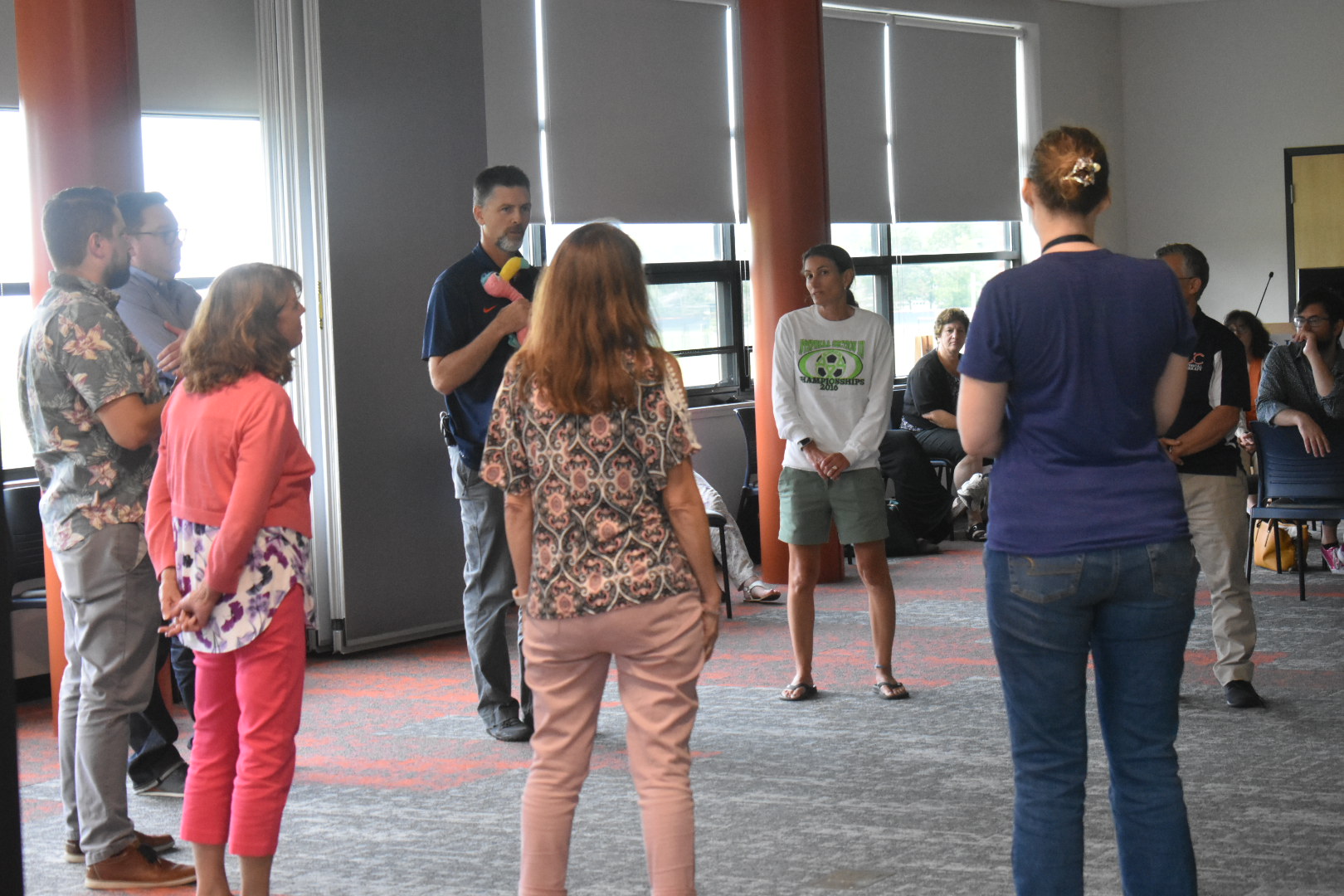 Tim Abraham relies on experiential learning all the time in the Adventure Education classroom. With the Experiential Learning Cycle, he can leverage how a variety of experiential learning activities translate into real learning results.
The Experiential Learning Cycle (Kolb, 2004) should include:


Concrete experience (doing/having an experience)

Reflective observation (reviewing/reflecting on the experience)

Abstract conceptualization (concluding/learning from the experience)

Active experimentation (planning/trying out what you have learned)

Tim offers us a lot of hands-on, interactive options to get our students on their feet, ready to learn.
---
Other features of the event included:
A theme of "A little less conversation, a little more action"
The Five Minute University
Using a Bag of Chaos
Dance your PhD
Here's what our participants had to say:
"So helpful and valuable"
"What a great event! I feel so renewed in my teaching."
"The session was great and helped bond the faculty attending."
What can experiential learning do for your teaching? And how can we help?