Academics at Utica College
New Faculty Fall 2009
Cynthia Love-Williams
, Assistant Professor of Nursing, received her M.S. in Nursing Education from Wright State University and her B.S.N. from Mississippi University for Women. Cynthia has taught the last seven years for Morrisville State College. She continues to remain active in the clinical setting at St. Luke's as the Hospital Supervisor and is a busy mother of 4 children.
Dr. Sung Jun Jo
, Assistant Professor of Management, received his Ph.D. in Human Resource Development and his M.A. in Human Resources & Industrial Relations from University of Minnesota. He has taught several online and classroom-based courses in HR at the University of Minnesota and at Korea Polytechnic University. He also has seven years of working experience as a business strategy planner at several companies in Korea. He earned Senior Professional in Human Resources (SPHR) certification and has helped HR professionals and students prepare for the PHR.SPHR certification test through his website.
Helen Blouet
, Assistant Professor of Anthropology, will receive her Ph.D. from Syracuse University. She earned her M.A. from Syracuse University and her B.A. from The College of William and Mary. Helen recently taught Anthropology at Rollins College in Orlando, FL. She is excited to be with the Utica College community and looks forward to skiing this winter.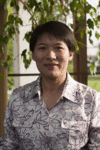 Dr. Jiajia He
, Assistant Professor of English, received her Ph.D. in Composition and TESOL from Indiana University of Pennsylvania. She also has an M.A. in TESOL (Teaching English to Speakers of Other Languages) from IUP. She has taught ESL writing classes to international undergraduate students and Chinese language courses to American students while she was working on her doctoral degree at IUP. She has also worked at the IUP Writing Center, where she assisted students with a variety of writing assignments across the disciplines. Her research interests include Composition Studies, TESL/TEFL Methodology, Second Language Literacy, Second Language Acquisition, and Cross-Cultural Studies. Before she came to the U.S. for graduate studies, she taught English language courses at a university in Beijing, the People's Republic of China.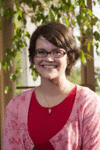 Dr. Alyssa C. Thomas
, Assistant Professor of Chemistry, obtained her Ph.D. degree in Physical Chemistry from Ohio University and her B.S. in Chemistry and Biology from Heidelberg University. Her mantra is "As a scientist, we can never lose our inner four year old because we should never stop asking why." She loves to read and practice vinyasa yoga.
Dr. David Schilling
, Assistant Professor of Physical Therapy, received his Doctorate of Physical Therapy and Bachelors of Science from Utica College. David has taught as an adjunct professor in the Physical Therapy Department for the past six years here at Utica College. David is an Orthopedic Clinical Specialist and practices locally in an outpatient clinic in New Hartford.
Dr. Samantha Marocco
, Assistant Professor of Physical Therapy, received her Doctorate of Physical Therapy from Russell Sage College, her M.S. in Gerontology from Clarkson University, and her B.S. in Physical Therapy from Russell Sage College. She is a board certified specialist in Geriatrics and has diverse research interests in fitness and aging, Alzheimer's Disease, and the oral history of her profession. She lives in Saranac Lake, NY with her family and enjoys hiking, biking, skiing, and canoeing in the Adirondacks.
Dimitar Todorov
, Assistant Professor in Construction Management, graduated with honors from University of Architecture, Civil Engineering and Geodesy, in Bulgaria with a Bachelor/Master of Science in Civil Engineering with an emphasis in Water and Wastewater Treatment. He has been part of Onondaga Community College's adjunct faculty since 2007. He joins the Utica College team as an LEED Accredited Professional and much engineering experience.
Dr. Denise McVay
, Director of Transitional Doctor of Physical Therapy Program, attended Ithaca College and got her Bachelor of Science degree in Sports Medicine from Marietta College. She received her B.S./M.S. in Physical Therapy from D'Youville College and then received her Transitional Doctor of Physical Therapy degree through Utica College. She is a Geriatric Certified Specialist, rewarded to her by the American Board of Physical Therapy Specialists.
Shawn St. Jean
, Visiting Assistant Professor of English, completed his Ph.D. in American Culture at Kent State University in 1999. His M.A. in English was taken at the University of Connecticut, and his B.A. in English at Rhode Island College. Prior to that, he served in the US Marine Corps and posed as an arch anti-intellectual. But like Thoreau, he apparently had several more lives to live, most recently at Penn State University in Erie.
Huanglin Wang
, Assistant Professor of Management, completed her M.A. in Business Economics at Shanghai University of Finance and Economics in 1998 and a B.S. at Zhengzhou College of Aviation Industry Management. She is expected to recieve her Ph.D. in Business Administration from Ivey School of Business in Canada this year. Wang has many awards and honors, accompanied by much experience in her field.
Amy M. Warmingham
, Visiting Instructor of Criminal Justice, got her Associates Degree in Paralegal from Herkimer County Community College. From there, she recieved her B.A. from SUNYIT in Sociology, two Graduate Certificates from University of Massachusetts at Lowell in Domestic Violence Prevention and Forensic Criminology. Also from University of Massachusetts at Lowell, she recieved her M.A. in Criminal Justice. Her Ph.D. in Human Services with a specialization in Criminal Justice is in progress at Walden University. She has taught previously as an adjunct lecturer at MVCC, SUNYIT, and here at Utica College. She has had professional experience around Oneida County, also. Her hobbies include coaching pop warner cheerleading and spending time with her family.