Utica College Campus
Campus Map

Take a closer look

Click on the map image below for a
full-screen interactive map of Utica College
. If you would like to arrange for a campus tour, please
contact us
.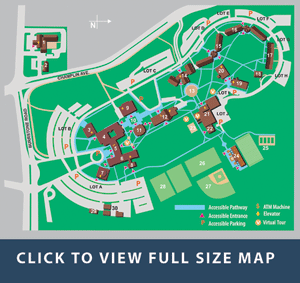 Printable Map
For a printable version of our campus map, please click below and print from your browser:
Printable map >


Fast Facts
Founded in 1946, UC is a comprehensive institution that offers bachelor's, master's and doctoral degrees.
UC enrolls 2,881 full- and part-time undergraduate students, and 1,147 full- and part-time graduate students.
The College offers 36 undergraduate degrees in more than 60 areas of study.
The College offers 21 graduate programs, including master's degrees, doctoral programs, and graduate-level certificates. Options include:
business administration
cybersecurity - intelligence and forensics
economic crime management
education
health care administration
liberal studies
occupational therapy
physical therapy

Share
|