Academics at Utica College
New Faculty 2010 - 2011
Donna Gregory,
Director of RN-BS program, received her Master of science in Nursing from Old Dominion University. She also received Bachelor of Arts in Biology from Ithaca College and a Bachelor of Science in Nursing from Binghamton University, State University of New York. Before joining Utica College, Donna was on the faculty at St. Joseph's College of Nursing and a women's health nurse practitioner for the Associates for Women's Medicine. One of her interests is the affects of centering pregnancy on post partum depression and maternal role adjustment.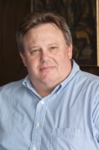 Glen Hansen,
Associate Professor of Accounting, received his Ph.D. in Business Administration from the University of Rochester. He also received an MBA and a BS in Chemical Engineering from Brigham Young University. Glen has taught finance, accounting, and statistics at several universities and has worked in the financial industry designing accounting-based investment strategies for Ziff Brothers Investments, Battenkill Asset Management and Morgan Stanley.
Tyson Kreiger,
Assistant Professor of Psychology, received his Ph.D. in Lifespan Developmental Psychology, his M.S. in Child Development from Arizona State University. He also receive a Bachelor of Science in Psychology from Northern Arizona University. Most recently, he served as Assistant Professor at the University of Wisconsin-Baraboo/Sauk County. Tyson's research includes gender development and school bullying.
Herbert L. LaGoy Jr., Cataloging/Metadata Librarian, Coordinator of Technical Services, received his B.S. in Theology from Valley Forge Christian College, a M.A. in American History from West Chester University and his M.L.I.S. from the University of Wisconsin-Milwaukee. Prior to his current position at Utica College, Herbert worked as a Reference and cataloging Librarian at Mohawk Valley Community College and as a part time Reference Librarian at Utica College.
Danielle O'Connor, Clinical Lab Coordinator, received her Master of Science in Family Nurse Practitioner for State University of New York at Utica/Rome and her Bachelor of Science in Nursing from State University of New York at Utica/Rome. Danielle has been an Assistant Professor at Morrisville State College and Staff RN/Relief Charge Nurse at St. Luke's Hospital. Special areas of interest are in mentoring, curriculum design and evaluation. Danielle has been with Utica College since January 2010.
Sara Scanga,
Assistant Professor of Biology, received her Ph.D. in Ecology (focusing in plant ecology) at State University of New York College of Environmental Science and Forestry, Syracuse. Her Bachelor of Arts in Biology was earned at Drew University. Sara has taught several courses at SUNY-ESF, Cranberry Lake Biological Station, NY, and also worked as a National Science Foundation Graduate Teaching Fellow for two years, teaching in local Syracuse area high schools.
Shanna Van Slyke,
Assistant Professor of Criminal Justice received her Ph.D., M.S, and B.S in Criminology from Florida State University. Her research focuses on the roles of stereotypes, information, power, trust, and technology in driving disparities in public opinion and punishment of white-collar versus street offenders. She enjoys times with her family, her dachshunds, and gardening.
Elizabeth Warfel,
Visiting Instructor of Public Relations, received her Master of Science in Communication and Media Technologies from Rochester Institute of Technology and her Bachelor of Arts in Communication from LeMoyne College. Elizabeth has worked in a number of full service communication agencies in both creative and account management roles. Her interests include social media and how it is changing the way we communicate. She is a Clinton native and is happy to be back in her hometown area.